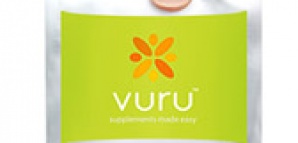 Your New Year's resolutions to drink less, work out more and eat healthier were well-intentioned...but are already losing traction in the second week of January. The good news: There's a pill for it.
And those pills are easy to get, thanks to
Vuru.com
. Vuru delivers daily, custom-blended pouches of vitamins and supplements to keep you healthy despite yourself�and they arrive at your door as easily as a postcard, magazine or Bulgarian bride.
Think of it as Netflix for your body, only you'll never have to send anything back (or watch this
movie
). And, because we're always searching for ways to protect the integrity of your lifestyle, we convinced the brains at Vuru to formulate a special "UrbanDaddy" pill pack designed specifically for souls weary from excessive work, drink, travel and debauchery.
The UD cocktail includes:
Iron-Free Multivitamin: Metabolizes carbs, taking the edge off your Jack and Cokes.
Ashwagandha Extract: Rejuvenates the nervous system for endurance, so you'll never have a meltdown while reviewing documents or trying to pronounce "Ashwagandha."
Liver Health: Herbal multi repairs your damaged liver.
Nature's Life Greens: Blend of 25 vegetables compensates for a greens-deprived plate.
Vitamin C with Echinacea: Supports your immune system, so you won't get the flu from all your jetting around.
Clean up your hard-living ways, or take six pills with water. You tell us which one's harder to swallow.