The holiday countdown has begun.
Even though we're still pre-Thanksgiving, lights and decorations are going up, and "All I want for Christmas" is being piped into every retail store on the planet.
What a magical time of year.
Soon, your calendar will fill up with social engagements, visiting relatives, and feasts that don't cook themselves.
Until then, fill your calendar with something a bit more relaxing. Like wine and whiskey.
These boozy advent calendars will help you usher in the holidays the best way we know how: by drinking.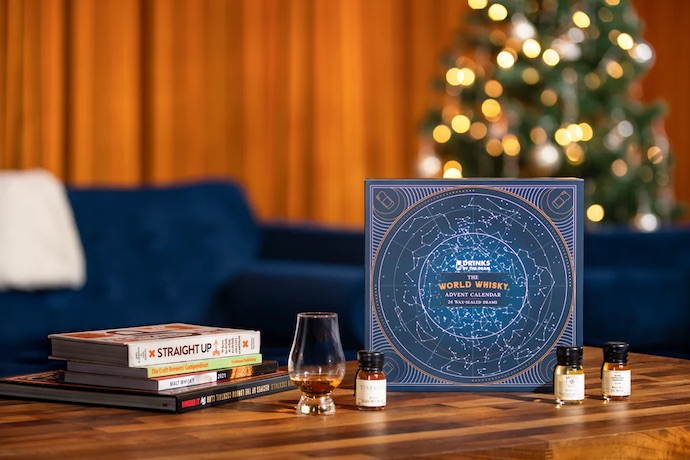 Drinks by the Dram has put together an impressive collection of advent calendars, ranging from bourbon and American whiskeys to scotch, Japanese whiskies, gin, rum and vodka. So there's something for everyone. Provided everyone you know likes to welcome the holidays with a little drink.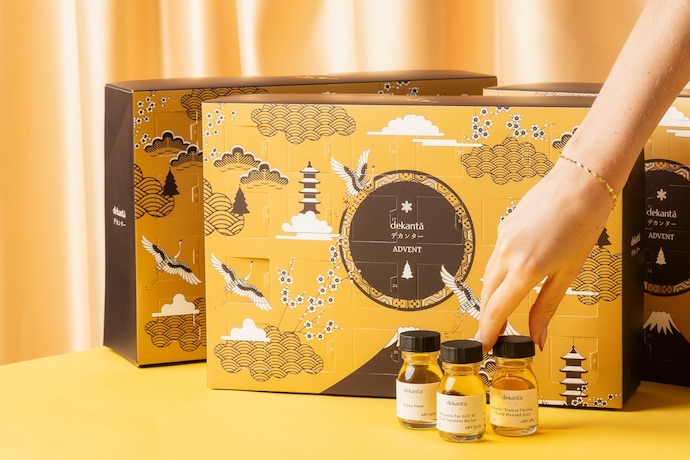 Dekanta is giving you two options for the holidays, each stocked with 24 mini Japanese whiskies. The Classic Edition features single malts, grains and blends from some of Japan's top producers, including Yamazaki and Hakushu. The Premium Edition ups the ante with older and harder-to-find bottles, like Taketsuru 17 and Hibiki 17. Each set comes in a stylish box with individually numbered compartments, so you can methodically drink a dram each day leading up to Christmas.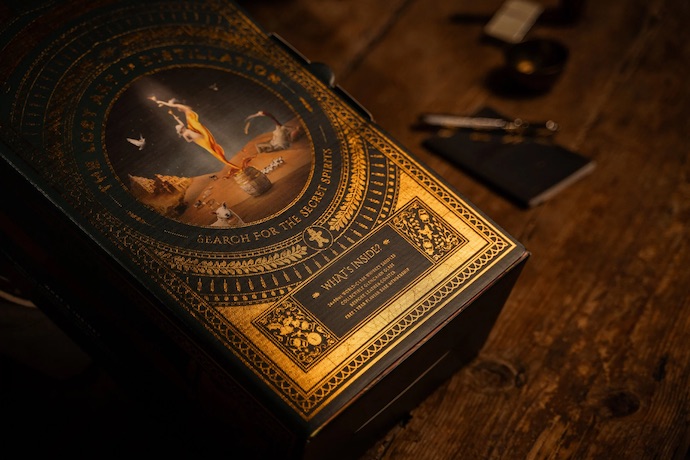 Flaviar's 2023 calendar features a unique theme—the lost art of distillation—and curates 24 top-shelf whiskeys that cover multiple categories and eight countries. The box also includes two glencairn tasting glasses, a leather coaster, a tasting journal with information about each spirit, and a yearlong membership to Flaviar.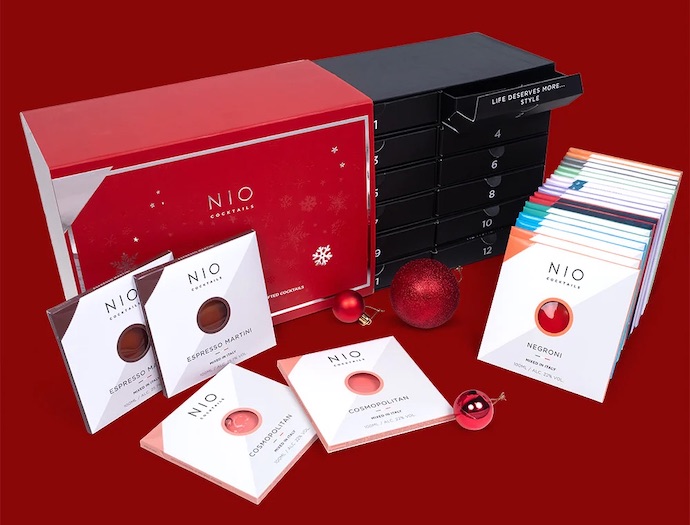 This ready-to-drink cocktail brand has just released a new advent calendar box for the holidays, with drinks crafted by master mixologist Patrick Pistolesi, whose bar in Rome, Drink Kong, recently ranked 21st in the annual World's 50 Best Bars. The 12 drinks are presented in 12 drawers, with each drawer containing two cocktails, so you can drink with a friend. Cocktails include classics like the Negroni, Daiquiri, Dry Martini and Espresso Martini.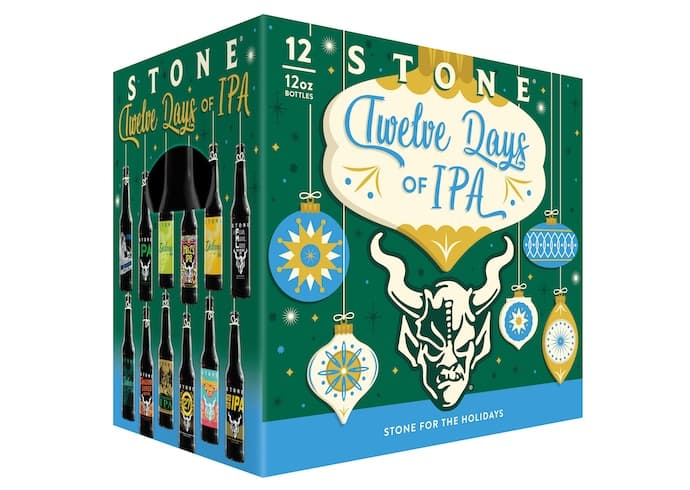 Here you get 12 individual beers spanning year-round staples, new recipes and archived fan favorites that you probably won't find outside of this pack. A few highlights include Stone Ruination IPA (8.2%), Stone Sublimely Self-Righteous Black IPA (8.7%), and a couple of lighter options, like Stone Go To IPA (4.7%) and Stone Neverending Haze IPA (4%). One of the big draws is Stone's 27th Anniversary Lemon Shark Double IPA, which was created for the brewery's 27th anniversary and bottled at a heady 9.6% ABV.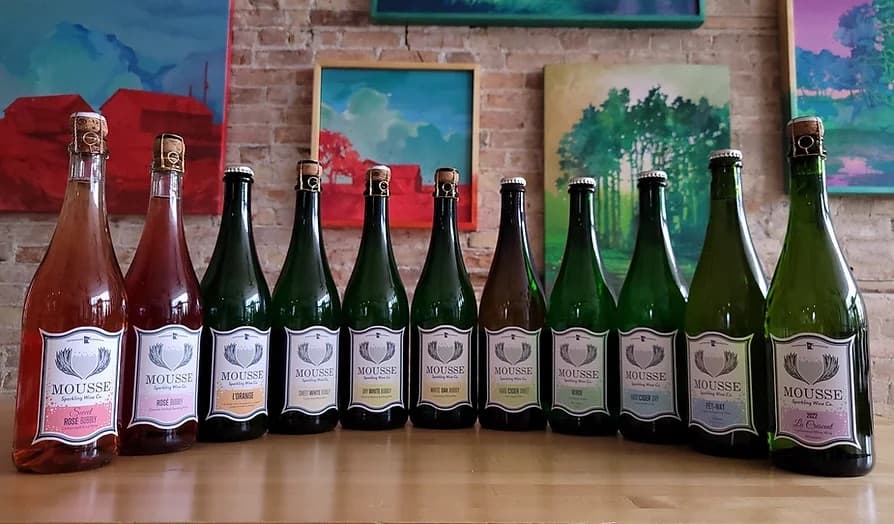 Based in the wine-growing stronghold of... Minnesota, Mousse Winery has created a 12-pack of sparkling wines and ciders to get you through December. That includes their NV Blanc and NV Brut Rosé, which are bottle-fermented and aged in the Champagne method for over 30 months. The advent calendar is presented in a holiday gift box, and each bottle is wrapped and numbered, so it's like opening a quaffable new gift each day.