There's never a bad time to visit Honolulu, but there is a great time: right now when the weather's turning cold in most of the mainland U.S., and Hawaii's capital is a sunny 80 degrees.
That alone should be enough to get you out of your house and into some shorts and a Mai Tai.
But you're still going to need a place to stay.
Honolulu is teeming with hotels, from charming boutiques to high-rise resorts that open up to the beach.
If you want to be close to the action but not engulfed by it, there's Prince Waikiki. It's located at the northern end of Waikiki, giving you access to everything the neighborhood has to offer while also putting you in close proximity to downtown, Chinatown, Ala Moana, Pearl Harbor and other major interest points. And the hotel sits on a yacht-packed harbor, so rooms come with picturesque views from sunrise to sunset.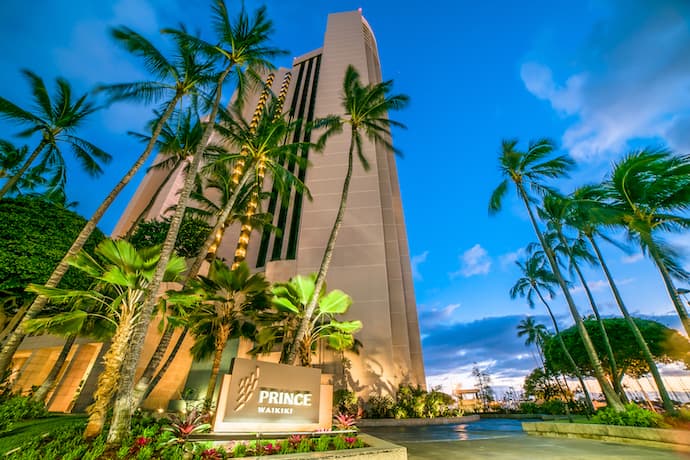 The 563-key property was spruced up via a $55 million update a few years back, so the common areas, guests rooms and suites are all comfortable, spacious and modern. Standard king rooms start at a generous 385 square feet and go up from there, while the largest suites have two bedrooms, two bathrooms and 1,221 square feet of real estate.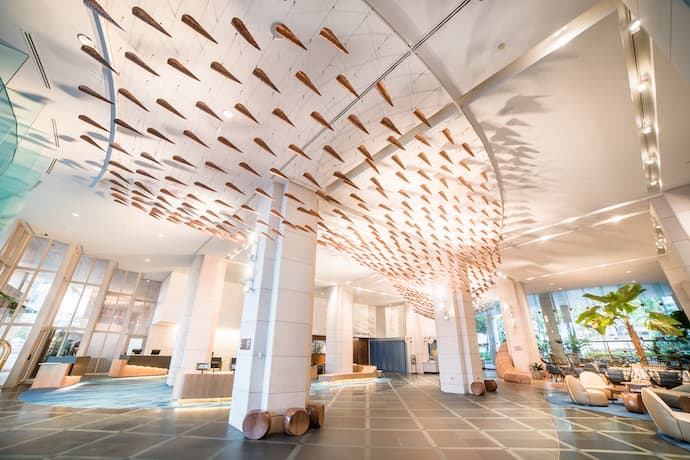 No matter which floor you're staying on, you'll likely find yourself gravitating to the fifth floor. Because that's where they keep the adults-only infinity pool, a saltwater pool and a hot tub. Score a lounger or reserve a cabana, then sip drinks at the infinity edge while looking out over the ocean. The Hinana Bar serves ahi poke, ahi tacos, lobster rolls, fish and chips, and other things you want to eat poolside, with a drinks menu featuring local beers and tropical cocktails. If you're there Thursday through Sunday, local musicians and DJs provide an upbeat soundtrack.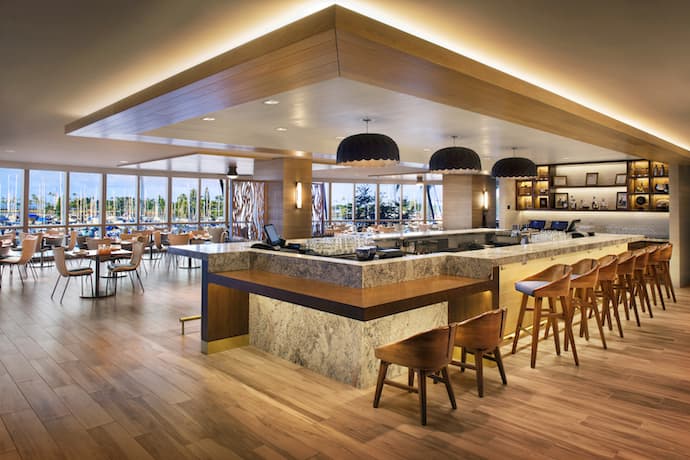 Back downstairs is Katsumidori Sushi Tokyo, chef Noboru Nagumo's only restaurant outside of Japan. It's focused on seasonal seafood available in sushi, rolls and other dishes, with ingredients sourced from Hawaii and Japan. There's also 100 Sails, an all-day restaurant serving island-inspired dishes and cocktails with harbor views. Fresh tuna, salmon and shrimp are joined by wagyu steaks, braised beef cheeks and a bone-in short rib.
Waikiki beachfront property is at a premium, but you can still hit the links while on vacation. Guests have access to the Hawaii Prince Golf Club, a 27-hole course designed by Arnold Palmer and Ed Seay. It's located about 30 minutes up the coast in the sunny Ewa Plain amidst the Waianae Mountains. The 270-acre course has long, green fairways lined with white sand bunkers, and you'll be playing over and around 10 strategically placed lakes.
Or, depending on your slice, directly into them.