You may think that your Thanksgiving spread features a lot of potatoes.
And you may be right.
But Boise, Idaho sees your mashed potatoes and sweet potato casserole and raises you this bonkers but very on-brand Boise Potato Trail.
The newly launched trail celebrates the state's integral relationship with spuds: Idaho grows nearly one-third of the United States' potatoes. Which, we can all agree, is a hell of a lot of potatoes.
The Boise Potato Trail currently features 19 restaurants, bars, breweries and other stops that serve potatoes and potato-laced dishes. There's even a corresponding mobile passport, so you can check each one off your list. Check in at the designated points along the trail, and you'll earn points that can be redeemed for prizes.
Stops along the trail include Pie Hole, a popular pizza joint that serves a potato-bacon pizza, and Westside Drive In, whose Ice Cream Potato is actually cocoa-dusted vanilla ice cream that's fashioned into the shape and visage of a potato.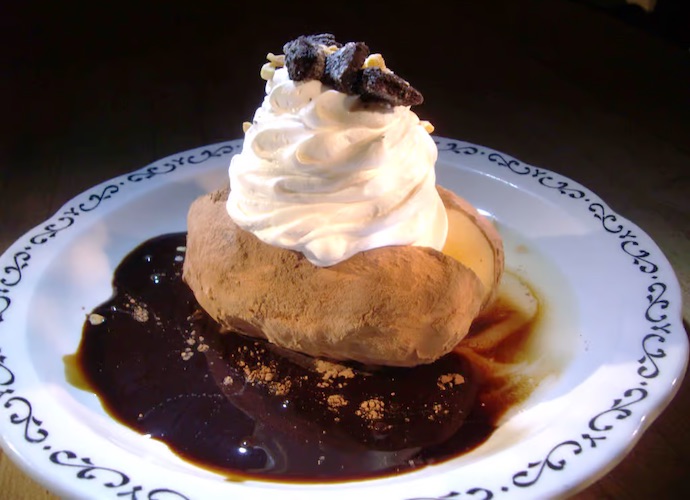 Guru donuts has donuts made from potatoes, and Bear Island Brewing Co. incorporates local potatoes into its beers. Trillium restaurant serves a smoked trout poutine with fries, smoked steelhead trout, cheese curds and lemon cream.
One of the more unique items on the trail is the peanut butter mashed potatoes at the Brickyard. Yukon Gold potatoes are mixed with peanut butter, fire roasted red bell peppers and smoky chipotle, for a dish that you've got to eat to believe.
According to Visit Boise, the peanut butter mashed potatoes are delicious. And there's something so wholesome about a potato-touting visitor's bureau that we're inclined to believe them.
Anyway, once the Thanksgiving hangover wears off and you're able to look a potato in the eyes again, book the next flight to Boise.
Happy hunting.