The year was 1973. The place: Taos, New Mexico.
That's when and where Overland first began its family-run business hand-stitching sheepskin coats inspired by the American West.
Fast forward 50 years, and they're one of the most respected makers of heritage goods, with a catalog spanning outwear, shirts, boots and accessories. They've also just dropped a new Heritage Collection that's stocked with 12 items, each a modern interpretation of an iconic style from their archives.
Overland describes this collection as "future heirlooms." The sheepskin coats range in style, length and warmth, but all would look great traversing a Montana ranch. Or sidling up to join your friends for some après ski fondue and drinks.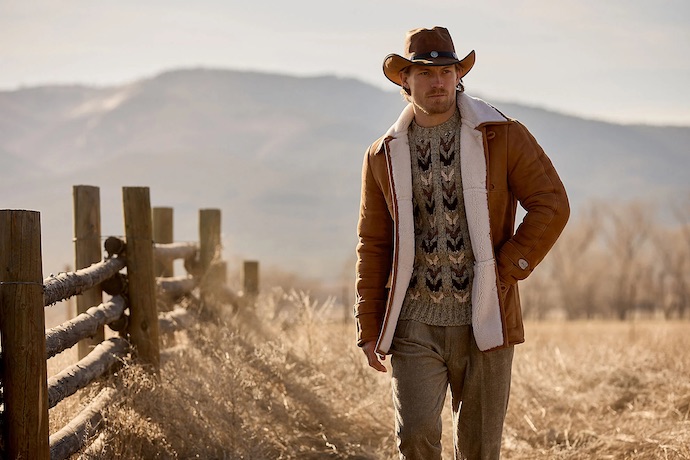 The Sierra Sheepskin Bomber is based on the flight jackets that have kept pilots warm when flying at altitude, and features a cozy shearling lining and knit cuffs and waistband to conserve heat.
The Wyatt Sheepskin Coat is a great layering piece. It pairs plush Merino shearing with western yoke and cuffs, plus natural horn buttons and an ample notch collar. Throw on the Maverick Rancher Coat, and passersby will have no choice but to assume you're a landholder.
There's also a leather-trimmed vest for milder days, and a double-breasted knee-length shearling coat for the days when you need to keep the weather outside. Where it belongs.