The ugly holiday sweater is a storied tradition dating back to... the invention of the sweater, we suppose.
You know the type.
A pullover emblazoned with ironed-on reindeer.
A cardigan with flashing lights and a battery pack.
Something hand-knitted from your well-meaning grandma that makes you look like your grandma.
This year, we propose you go a different route and don a holiday sweater that embraces the yuletide spirit but that can be worn places other than your annual holiday party.
So here are 10 not-so-ugly holiday sweaters for your consideration. Wear them with pride. And maybe just a hint of irony.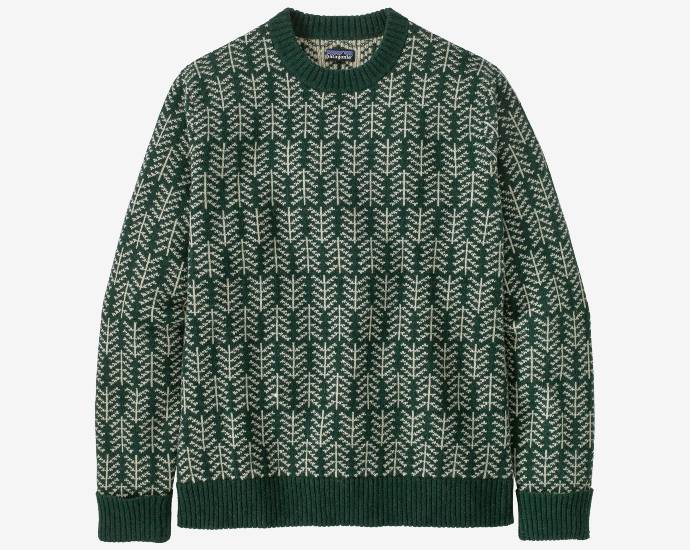 For anyone who's ever wanted to dress like a handsome pine tree, well, now you can. Patagonia, $149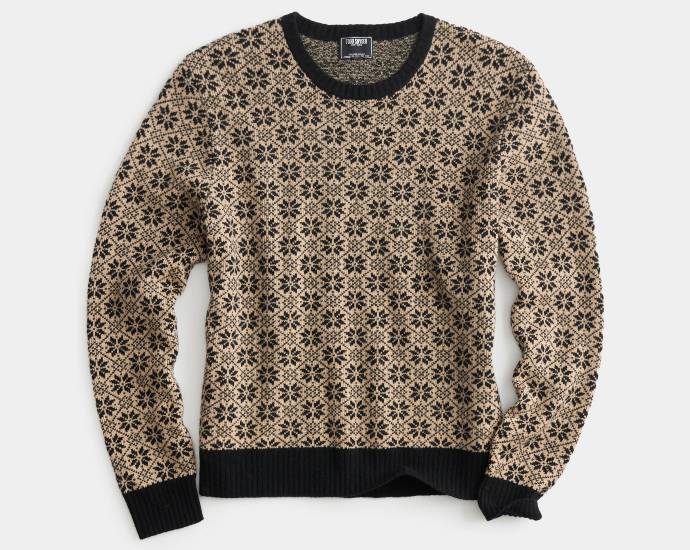 'Tis the season for khaki-and-black geometric snowflake sweaters. Todd Snyder, 298
Wrap yourself in this multi-colored cashmere sweater. J. Crew, $70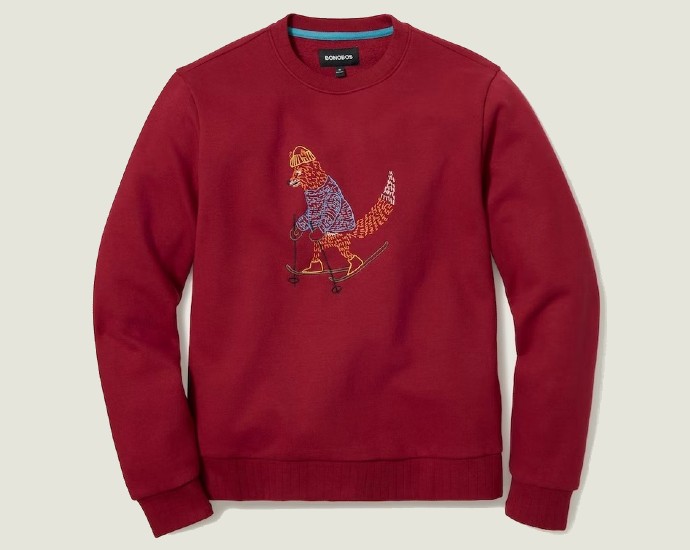 At its core, this is a red sweater. But the sweater-and-hat-wearing fox on skis is a significant bonus. Bonobos, $129
Throw on this warm, shawl-collar cardigan, and you'll have the most festive neck in town. L.L.Bean, $109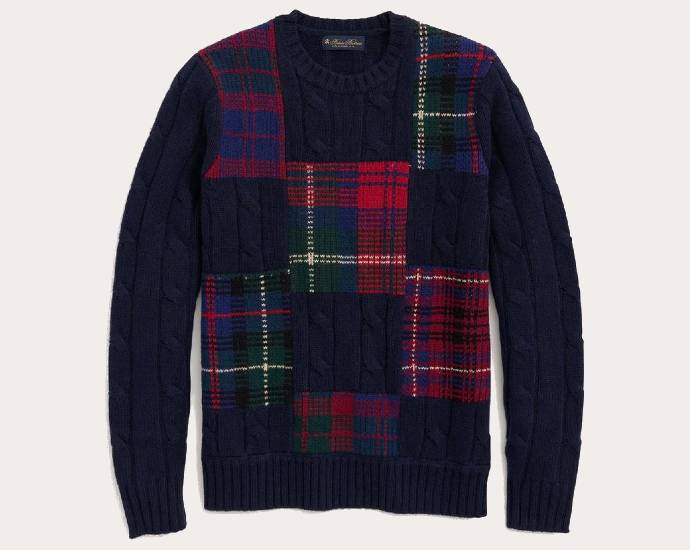 This 100% Merino wool patchwork plaid sweater looks like the sewn-together Frankenstein version of holiday sweaters. In a good way. Brooks Brothers, $149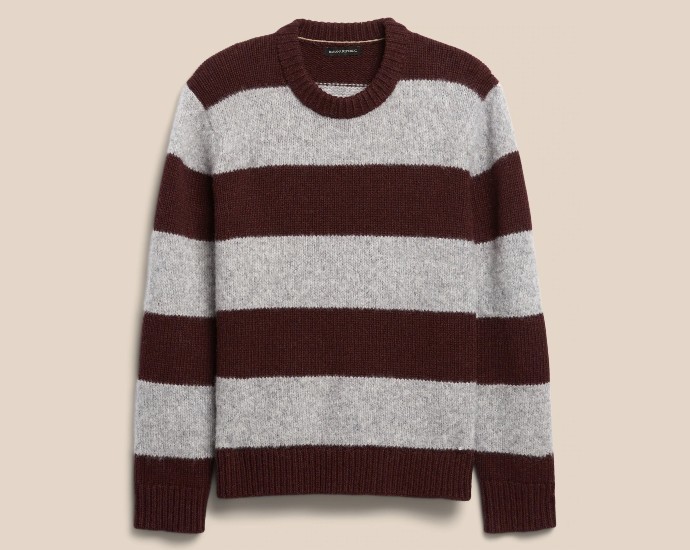 Asking people if they want to touch your fuzzy alpaca sweater is a great ice breaker at parties. Banana Republic, $144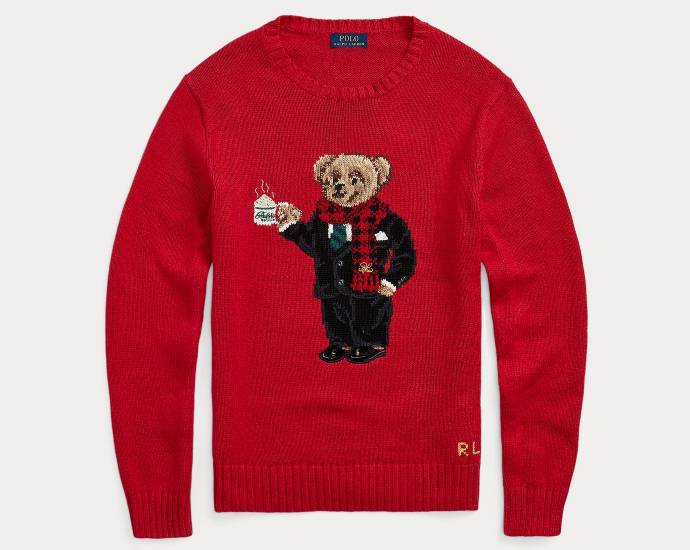 This bear is ready to party. Be like this bear. Ralph Lauren, $398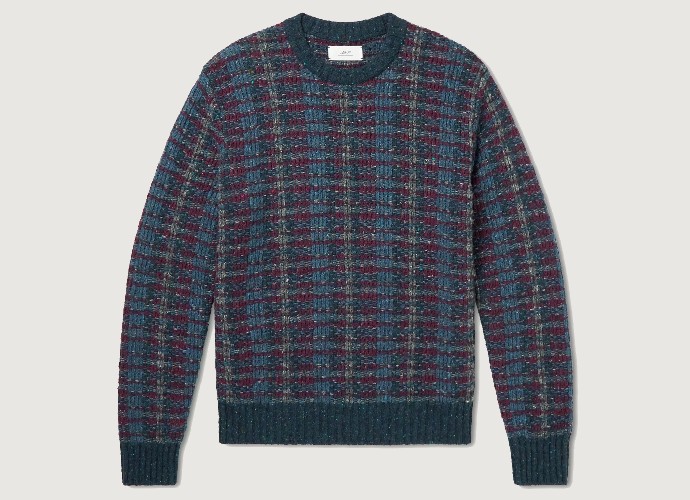 This wool-blend sweater with jacquard checks adds some festive flair to fireside lectures or evenings out. Mr. Porter, $192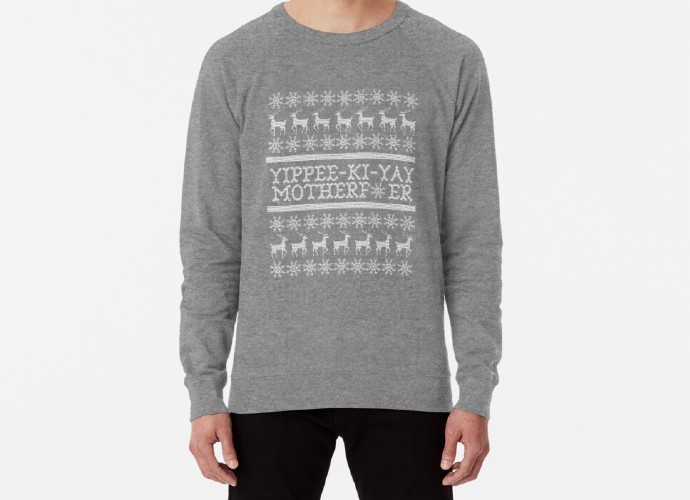 What this "Die Hard" number lacks in text-based subtlety it makes up for in being a pretty simple gray pullover. RedBubble, $39