Finding a helpful restaurant review often feels like unearthing a single diamond from a coal mine.
Because the handful of good insights from people who know what they're talking about are overwhelmed by jaded diners who leave negative reviews for inane reasons.
Like one star because the traditional barbecue joint didn't have enough vegan options. Or an unhinged screed because the sushi place didn't cook its fish.

That's why we exclusively ask John Legend where he likes to eat. Or we will. Because he's got a new food and travel app called It's Good that focuses on trusted recommendations, not reviews, so you can confidently visit a restaurant or destination while skipping all the negativity associated with sites like Yelp.
Legend started the site with co-founder and entrepreneur Mike Rosenthal. The app has already seeded some famous users, so you'll see celebrities and chefs on the platform, including Jessica Alba and David Chang. If that's not you, join the waitlist and get notified when the app opens up to more users.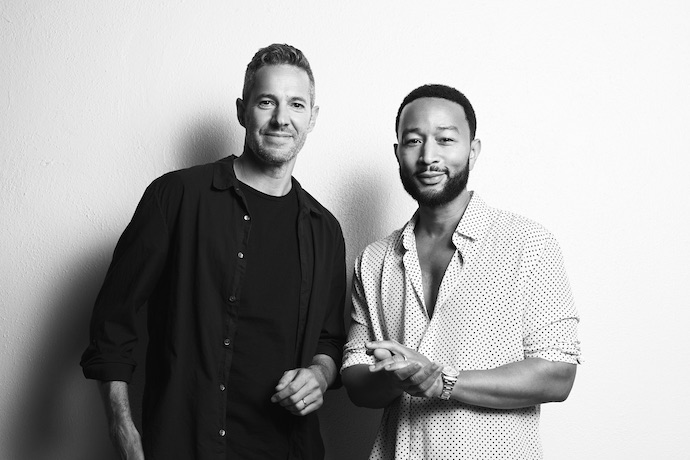 Per the website: "We believe a restaurant rec from one trusted friend is more valuable than recs from 10,000 strangers." So, rather than relying on thousands of starred reviews from people you don't know or have anything in common with, you can receive recommendations for food, places and experiences from your friends or people whose opinion you value.
The site also stresses the old adage that if you don't have something good to say, don't say anything at all. It continues: "In a world where most social apps are a paradoxical space of a little good sprinkled with a lot of not so good, we're building an app where things are just good. So, we nixed the star rating system. On It's Good, places are either good or not."
John Legend adds: "My friends always reach out to me for 'my list' of restaurants in the cities I've visited. With It's Good, we sought to create a trusted community for food-lovers to recommend their favorite spots and discover new ones through a user-friendly platform that's easily shareable and beautiful."
Seems easy enough. Once your account goes live, you'll be able to see what others like, add your favorite places and share your own recommendations with your friends and followers.
In other words, people you trust more than some guy named Carl642 who lambasted the neighborhood Italian spot for not having unlimited free breadsticks.