If you're eating a hotdog in a parking lot, it could mean that something has gone awry.
But if you're eating a hotdog in a parking lot surrounded by trucks, tents, friends, football fans and surprisingly high-tech TV setups, then you're probably just at a tailgate.
In which case, let's make sure that hotdog, as well as burgers, brats and other essentials, are perfectly grilled.
To that end, here are five great portable grills for deploying at tailgates, campsites and other occasions where you might like to cook something outdoors. They range from rustic wood-fired bonfires to Japanese grills and a briefcase that's a lot more compelling than it seems.
BioLite FirePit+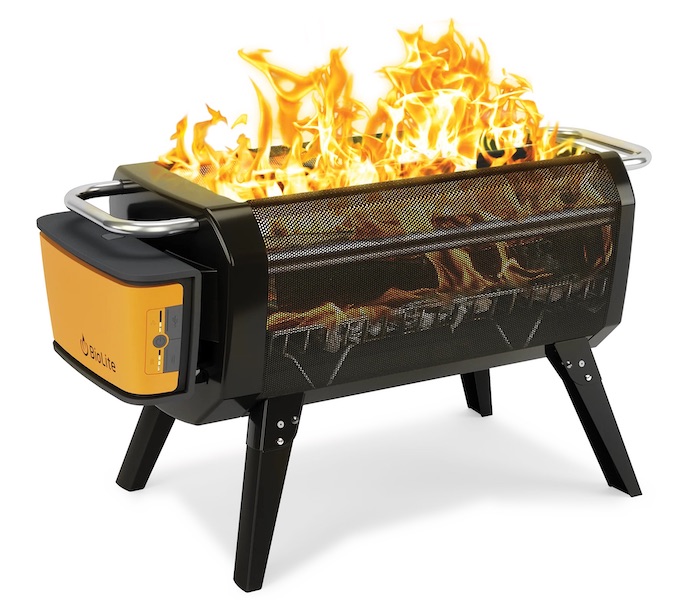 The BioLite FirePit+ burns wood behind a mesh screen, and it's engineered to reduce smoke, so you can comfortably sit around the fire as warmth radiates 360 degrees. When it's time to cook, load the chamber with wood or charcoal, slide on the metal grate, and throw down your proteins of choice. The rechargeable power pack that runs the smoke-eating fan also has a USB port, so you can charge your phone.
Nomad Grill & Smoker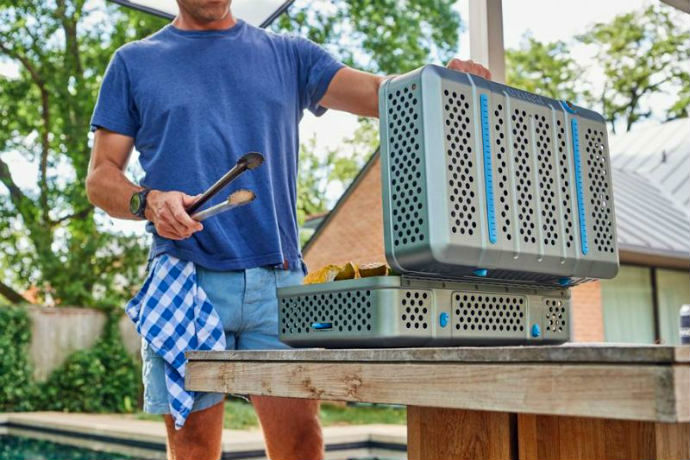 You can't be bothered lugging around your usual patio grill to a tailgate. But you can absolutely haul this 28-pound portable briefcase-size Nomad Grill & Smoker with you. It opens to reveal two grates totaling 425 square inches of cooking space, or enough room to hold about 30 burger patties. You can also use this contraption as a closed smoker for slow-cooking brisket and ribs. It stays surprisingly cool to the touch, so when it's time to go into the stadium, you can just pack this up and throw it back in your car.
Everdure Cube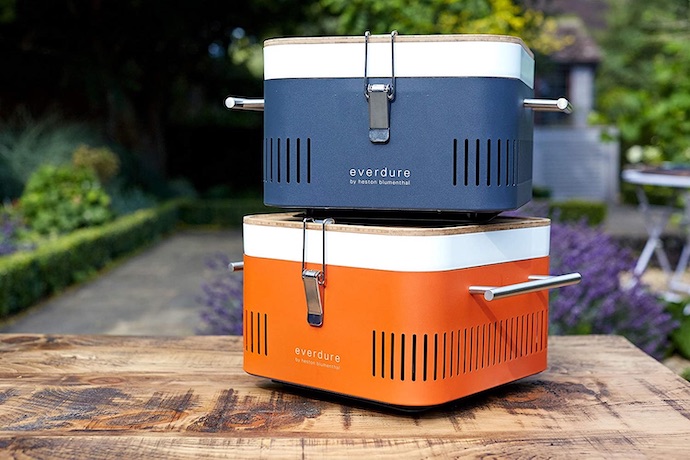 British chef Heston Blumenthal is behind the Everdure Cube, a handsome and portable charcoal grill that lets you cook without the mess. There's a food-grade storage tray and prep board, plus a porcelain enamel firebox to keep the heat securely inside. The safe-to-touch handles make this thing easy to move, even while you're in the middle of cooking.
Takibi Fire & Grill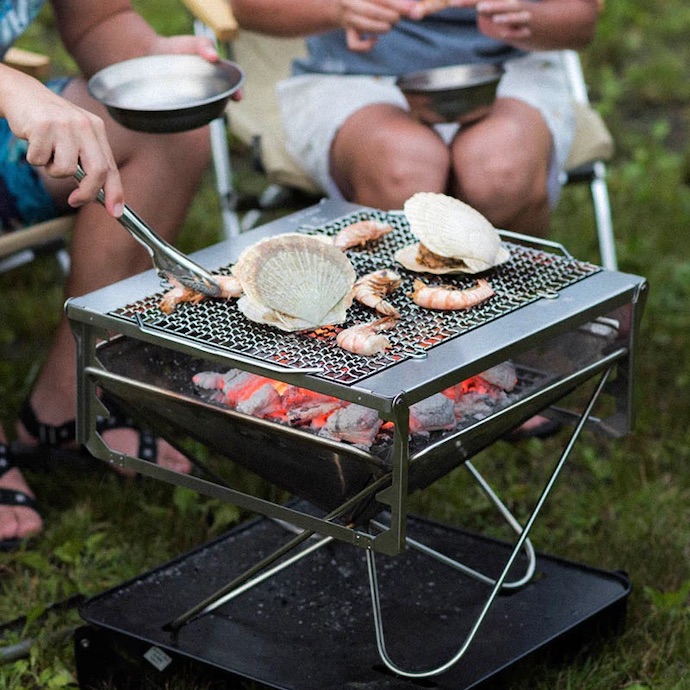 Snow Peak makes some of the most functional and reliable gear on the market. The Japanese company is known for its minimal camp gear, accessories and rugged apparel, and that extends to the Tabiki grill, which is made from stainless steel and designed to last a lifetime. The little pop-up grill comes in five parts and is easy to assemble, so you can cook a good meal over wood or charcoal. And it all comes with a handy carrying case.
Yoka Bonfire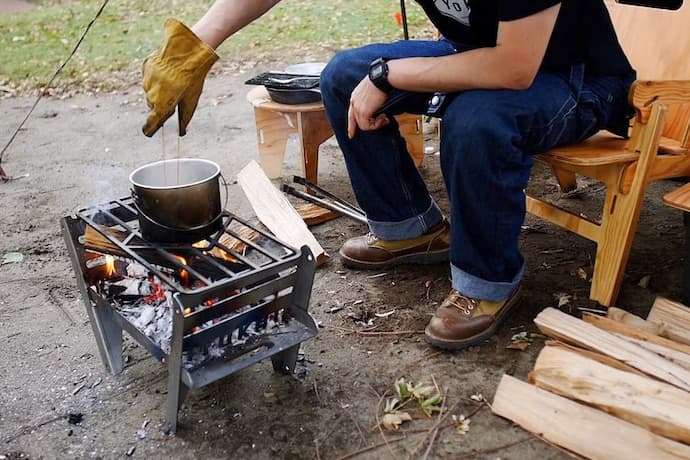 Another Japanese-made option, the Yoka Bonfire is a modular grilling station and fire pit that collapses into itself when not in use, so it's easy to transport. Once it's set up, you can situate the laser-cut grill grate at three different heights, and the non-slip base keeps it stable on uneven ground. Get some fire going and cook burgers on the grill, or remove the grate and enjoy the warmth of the fire alongside some roasted marshmallows.