It shouldn't take much convincing to get you to Paros, the Greek isle known for its idyllic beaches and charming villages.
But we'll try anyway.
Because Avant Mar is a new hotel that's merging a coastal location with nautical designs and a restaurant from famed chef Nobu Matsuhisa. That's a compelling combo. So if you didn't already have plans to visit Greece, well, now you probably should.
Avant Mar aptly translates to "in front of the sea." It's situated right on the shores of the Aegean and stretches across Piperi beach, which is often hailed as the best on the island. The property has 38 rooms, including seven suites with private plunge pools.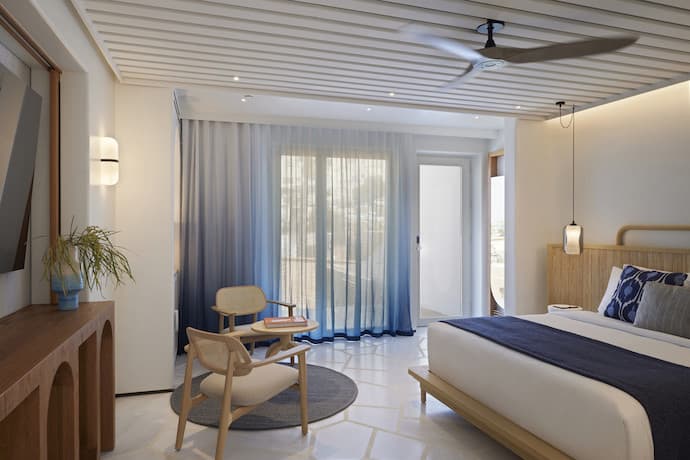 White marble is featured throughout the design, and the property brings in light and air to create an atmosphere of relaxation and well-being. At the heart of the hotel is a 55-meter-long swimming pool which looks out over the nearby sea.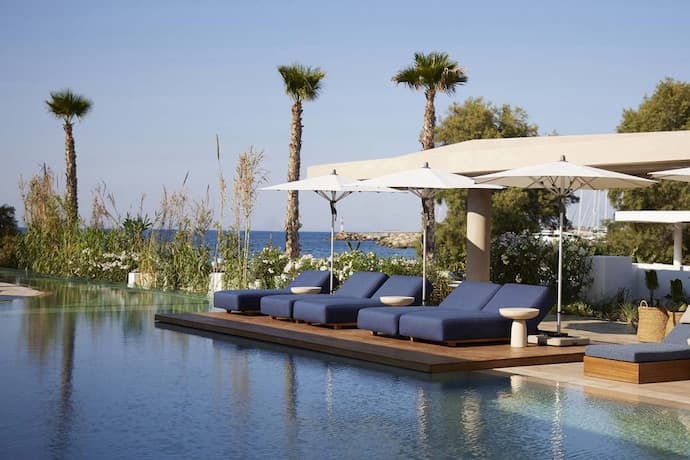 Continuing that trend of holistic relaxation is Avant Mar's wellness center, which evokes Greek's ancient thermal baths. Just as light, air, and water were considered to have healing powers in ancient Greek times, the indoor/outdoor design harnesses the same principles. Massages and other treatments can be enjoyed outdoors, take a hydrotherapy session in the dedicated pool, or head to the open-air theatre for yoga and Pilates.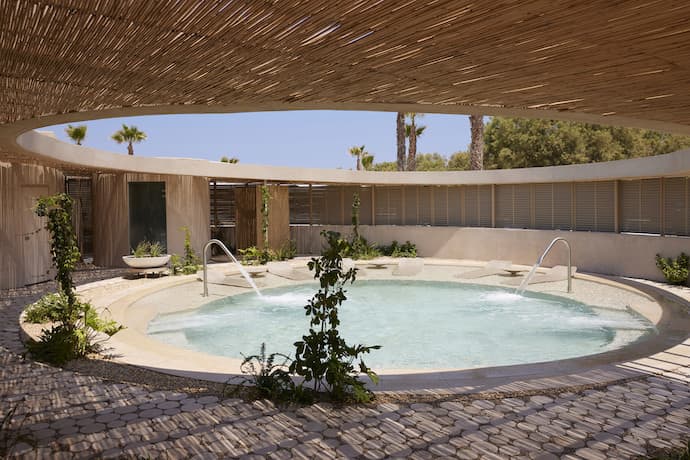 When you're hungry, you can adjourn to Matsuhisa Paros, the restaurant from chef Nobu Matsuhisa that's set within a picturesque Mediterranean garden by the sea. This is the first taste of Nobu's cuisine on the island, and the menu features fresh sushi and sashimi, as well as the chef's famous black cod miso and other hot dishes. There's also Thymes, an all-day restaurant that serves breakfast, lunch and dinner by the pool, and Figs, a little shop serving traditional Greek sweets and pastries.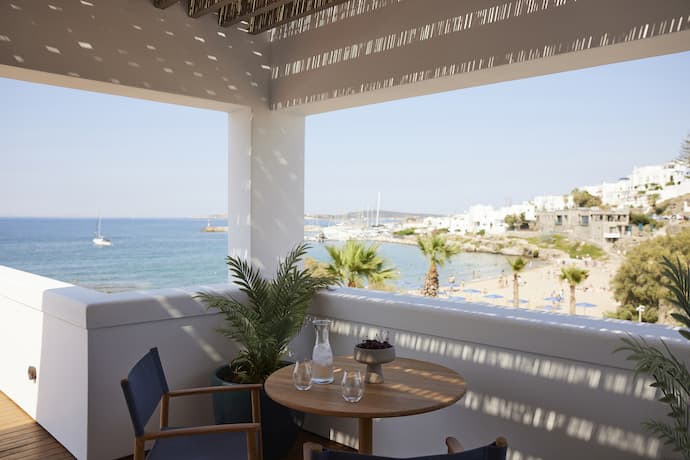 Like we said, it shouldn't take much convincing to get you to Paros.
So let's just consider this a gentle nudge.