Ye is trouble these days. Best to stay away from him.
But Yi?
That means "earth" in Greek and "one" in Japanese. And it's also a gorgeous new hotel in Mykonos.
So you can safely run to it with open arms.
Nestled on the hilltop of Elia Beach and overlooking the Aegean Sea, Yi Hotel Mykonos is a 41-room boutique property that's now welcoming guests for Greek island getaways. Its design reflects a minimalist, modern ethos that acknowledges the interplay between earth, wind, fire and water. Yes, just like Captain Planet.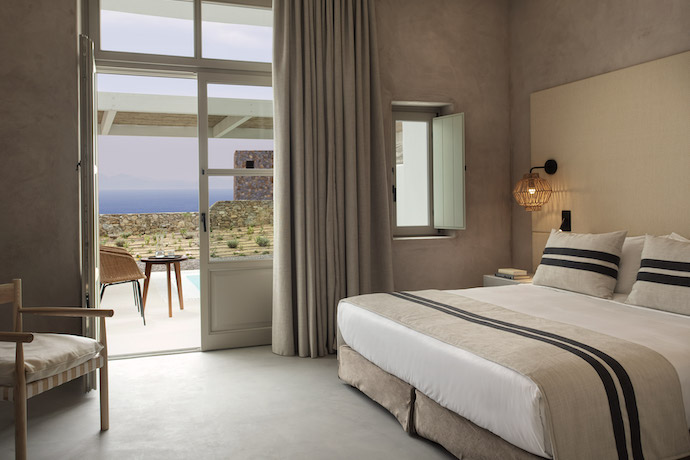 Those 41 rooms include 18 that have private pools and hot tubs, so choose accordingly. Then you'll be well situated to take advantage of all the property has to offer, including airy common spaces, good food and an art collection sourced from an Egyptian fishing village.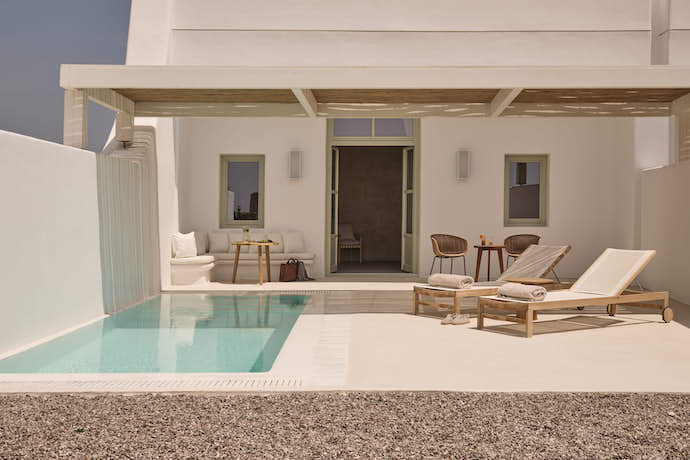 Sibà Restaurant by chef George Stylianoudakis is inspired by the Mediterranean and Cycladic traditional cuisines, and features fresh, local products hand-picked from the island's farms, plus a thoughtful selection of local wines. There's also Pizza Corner, which makes wood-fired pizzas, and the pool bar, which serves detox smoothies during the day and cocktails at night.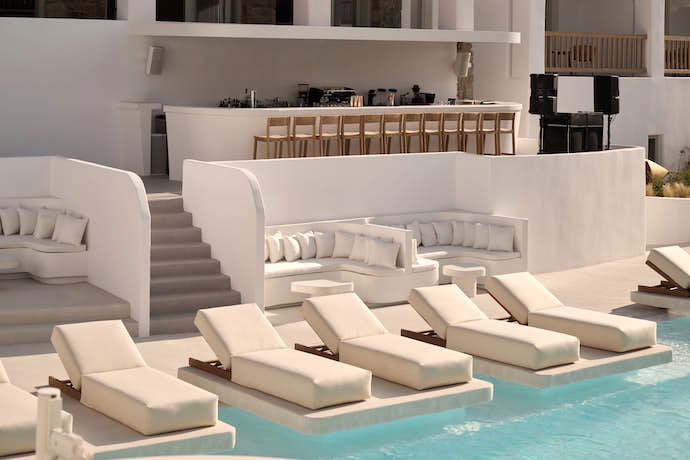 The spa offers full-body massages, facial treatments and custom services guided by the philosophy of earth, wind, fire and water. Guests have access to the swimming pool and fitness center, and the hotel will also curate experiences off site, such as olive oil tastings, boat excursions, horseback riding and other island excursions. The on-demand 24-hour concierge is available to plan day and night entertainment at Mykonos' restaurants, bars and beach clubs.
Yes, of course the pool has a DJ.
We're embarrassed you even had to ask.