The road trip is a quintessential summer activity, as countless travelers hit the open road with their favorite companions, the perfect playlist and plenty of snacks.
It's hard to improve on this classic adventure. Except maybe if you traded in your usual car for a Ferrari or Lamborghini. And skipped the gas station sandwich for an elaborate Michelin-starred tasting menu.
Then we could see how it's an improvement.
On that note, Ultimate Driving Tours is the world's leading operator of luxury driving holidays, and it just announced its slate of upcoming European tours that take travelers across iconic roads and into equally iconic restaurants and hotels. You may want to pay attention.

The European Supercar Tour this June invites guests to explore the French-Italian border, before continuing onto lesser-known country roads across the Barolo, Barbera and Barbaresco wine regions of Piedmont. Visit Ascona and the Autostrada and enjoy the scenic Italian Lakes before arriving at Switzerland's Castello Del Sole hotel, with a private beach and picturesque backdrop of the Swiss Alps. For dinner: a memorable meal at the Michelin-starred Locanda Barbarosso.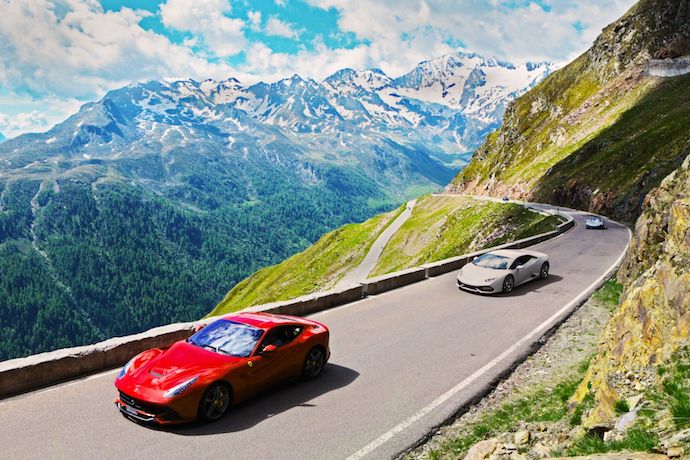 Also in June, the Chateaus and Champagne Supercar Tour will journey through French wine regions and pay homage to the Michelin guide book, which helped to popularize gastronomy-fueled road trips. You'll go from Lyon to Épernay, visiting Beaujolais, Burgundy and Champagne, and stop for dinner at famed chef Paul Bocuse's L'Auberge du Pont de Collonges.
The British Legends Tour kicks off in July and takes travelers through the English countryside, where you'll stay in opulent manors like Yorkshire's Grantley Hall. You'll dine at the Michelin-starred Shaun Rankin at Grantley Hall restaurant before continuing your journey through the rolling hills of the North Yorkshire Moors and the Lake District.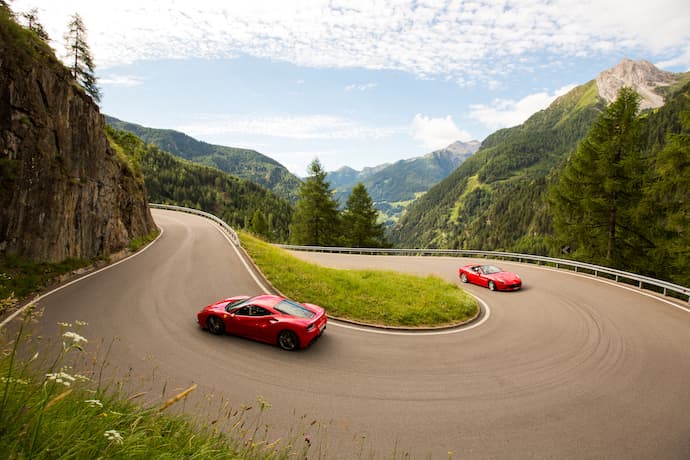 If you want to explore Italy this fall, the Taste of Tuscany Supercar Tour in October is your chance to take a gastronomic tour of the region. Dine in old-world Florentine institutions and discover the best ateliers, cheeses and truffles on a guided market tour. Then drive along the Chianti region backroads for red wines and rolling hills, and enjoy dinner at the Michelin-starred Pogio Rosso.
That's a lot. But if you want more, there's also an upcoming tour to Switzerland that takes guests on the famed trio of alpine passes—Susten, Grimsel, and Furka. The latter was immortalized by James Bond in the classic Goldfinger chase scene.
Don't worry, nobody will be chasing you.