You can find style inspiration nearly everywhere you look, but if your evenings include some Netflix time, you might increasingly notice the dapper wardrobes adorning its leading characters.
Now you can dress like them.
The just-launched Lacoste x Netflix Collection reimagines iconic pieces according to the universe of eight shows: Stranger Things, Bridgerton, Lupin, Money Heist, The Witcher, Sex Education, Shadow and Bone, and Elite. Items are available now in select Lacoste stores, plus the Lacoste website and Netflix.shop.
Across the collection, you'll find polos, caps, T-shirts and tracksuits, many featuring the iconic Lacoste crocodile in new and inventive ways. For Stranger Things, the croc's face channels a scary-ass Demogorgon, and in a nod to Queen Charlotte from Bridgerton, it's sporting an oversized wig. For Sex Education, clothes take on a school uniform look, with track pants and sweatshirts, including one where said croc is wearing a helmet and riding a bicycle. Other pieces are adorned with an all-over toile de Jouy-like print, with the disguised crocodiles taking on traits from the various shows.
There are also more toned-down options, including white polos with mini logos customized to your show of choice, plus hoodies, sneakers and tote bags. See below for more looks from the collection.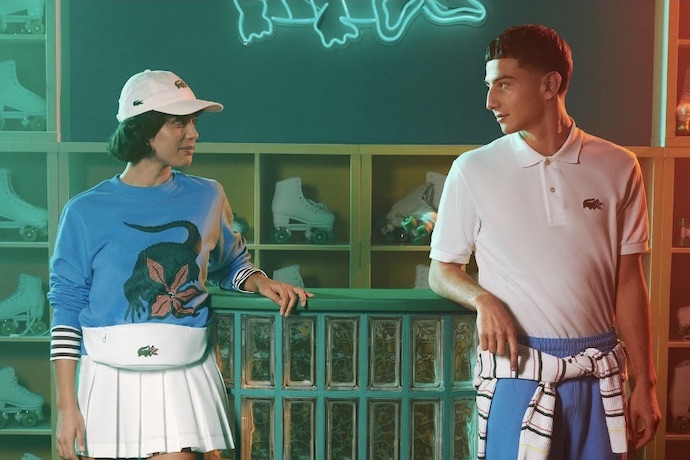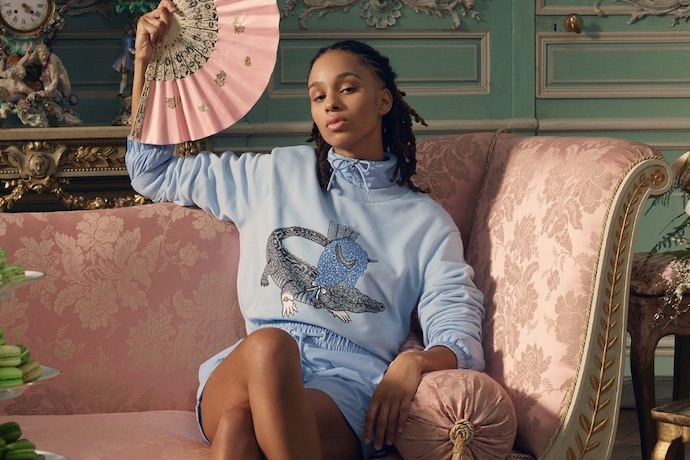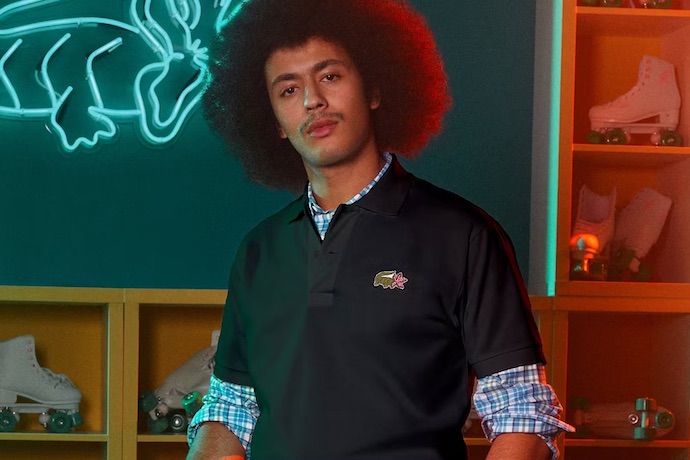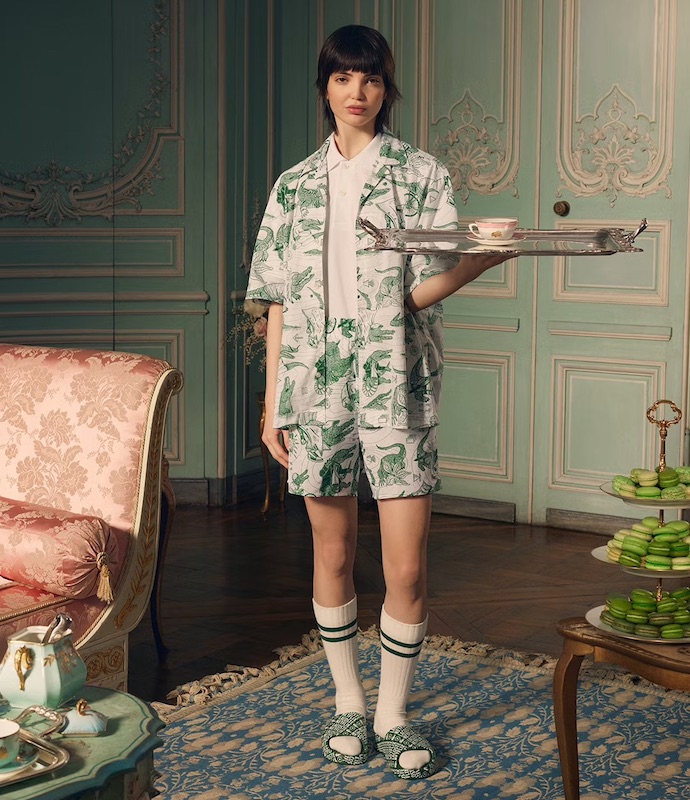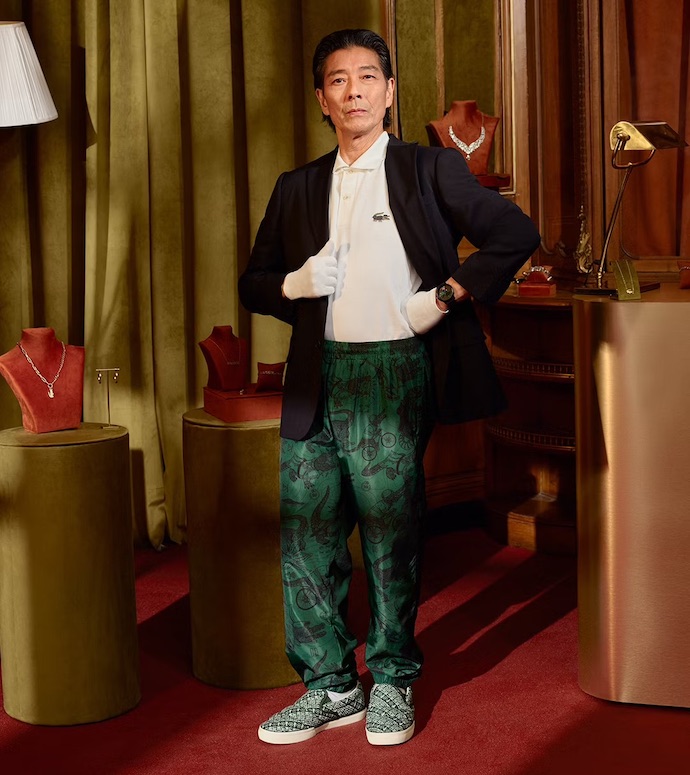 Images courtesy of Lacoste x Netflix