There's something about train travel that just seems so romantic.
Except for the part where the average train is hot, crowded and uncomfortable, chugging along slowly while you eat a bad sandwich next to tourists weighed down by luggage and foldout maps.
Right, except for that.
But that's why Belmond's Royal Scotsman, the famous sleeper train that departs from Edinburgh's Waverley Station and explores the Scottish countryside, is so compelling. Because it's a decidedly nice way to travel. Especially now that it's unveiled two luxury suites and an on-board Dior spa.
The new Grand Suites are available to book for trips beginning with May 2024 itineraries. They have a bedroom, sitting area, ensuite bathroom and large windows that look onto the passing landscapes. They're dressed in colors and adorned with furniture inspired by the Highlands, with shades of amber, deep blue and green contrasting against natural hues. The bathrooms feature opulent amenities and marble patterns that nod to traditional Celtic symbols.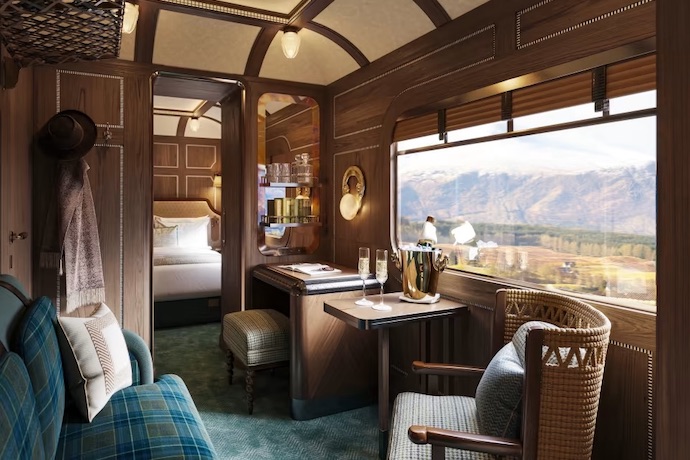 Aside from just looking good, the suites also come with a few extras when you book. For starters: private arrival and departure transfers. There's also personal butler service, in-cabin private dining upon request, and a complimentary spa treatment per guest. Of course, you can also take advantage of the dining cars and bar, should you want to stretch your legs outside your suite.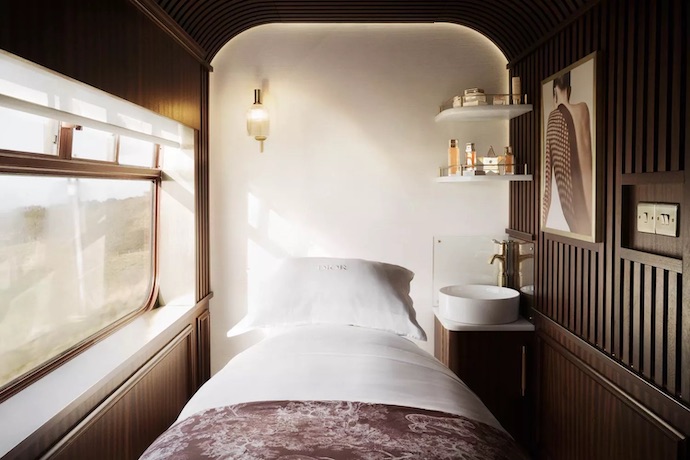 The new spa celebrates Christian Dior's love for Scotland—he famously hosted his first fashion show in the country in 1955. It's outfitted with two Dior-styled treatment rooms, and passengers can choose from three treatments. The D-Travel massage is meant to detox the body and release tension, while the D-Elements massage evokes the four seasons and features hot stones, cooling massage strokes and a warm mist. There's also a one-hour facial that rejuvenates skin using Kobido facial massage techniques.
The only drawback to all of the above is that it will become increasingly difficult to complain about train travel.