No one jet-sets quite like James Bond.
Beyond the fact that he's impossibly stylish and has an iron liver, Bond's travels have taken him across the globe, from the UK, Italy and Greece to Mexico and the Bahamas.
So, if ever you were going to follow someone's footsteps, Bond's not a bad choice. And when it comes to gallivanting around Europe, we're inclined to trust his taste a bit more than that of Rick Steves.
The new Black Tomato x 007 collaboration pairs the luxury travel company with EON productions, producers of the James Bond franchise. Together they've created itineraries and experiences to let you journey into the world of Bond.
The continent-spanning adventure starts in London, where the world was first introduced to 007 in 1962's Dr. No, and it takes you through France, Italy, and beyond.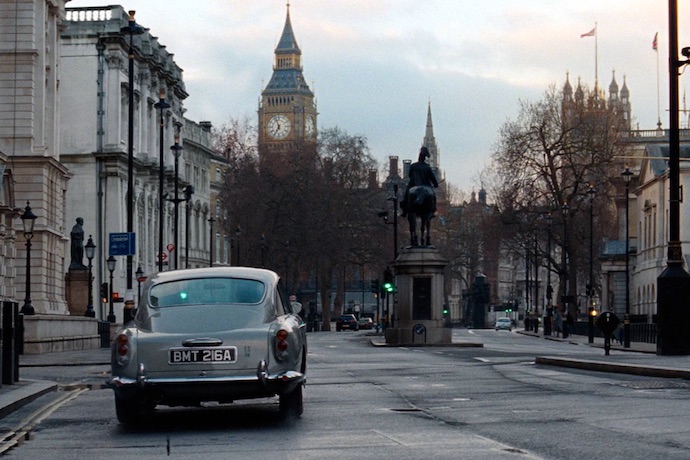 You've got two options. Choose your own adventure by selecting from a range of curated experiences, and the Black Tomato team will customize a trip based on your interests. Or go all-in with the 12-night itinerary, dubbed "the Assignment: Europe."
The choose-your-own option includes the opportunity to take a chauffeured tour of London in a 1960s Aston Martin and visit some of the bespoke shops that have created Bond's wardrobe over the decades, spend a night at the Casino de Monte-Carlo, or land a sea plane on Lake Como, where you'll take a private water-ski lesson and enjoy a gourmet lunch. That's just a small sample of what's available to you.
Join the 12-night tour anytime between now and October, and you'll spend three nights in London before heading to Paris, Monaco, Lake Como and Venice. Along the way you'll stay in luxury hotels, eat the best foods and gain access to experiences that tourists typically can't access—like a tasting at the reserve cellar at the Bollinger Estate, or a private dinner at a working glass factory on the island of Murano.
When it's all over you'll have gotten a glimpse into James Bond's world that few people—especially those without a license to kill—have ever seen.
It might inspire you to write the next great spy novel, or at least further your appreciation for well-tailored suits and vintage Champagne.