If you're lucky, you might catch an hour of sleep on the typical 737 plane.
And the amenities are limited to stale pretzels and overpriced beer.
But this 737 takes things up a notch. Because an old jet from Indonesia's defunct Mandala Airlines has been moved to a gorgeous cliffside situated about 500 feet above Bali's Nyang Nyang beach, and turned into a luxury villa with a pool. And you can stay there.
Dubbed the Private Jet Villa by Hanging Gardens, the plane has been stripped of its former life, so the seats, cockpit and overhead bins are all gone. The interior now sports two spacious bedrooms, two spa-like bathrooms, a kitchen, and indoor and outdoor living spaces. So, it has all the trappings of a luxury hotel, including parking and WiFi, but you get the entire property to yourself.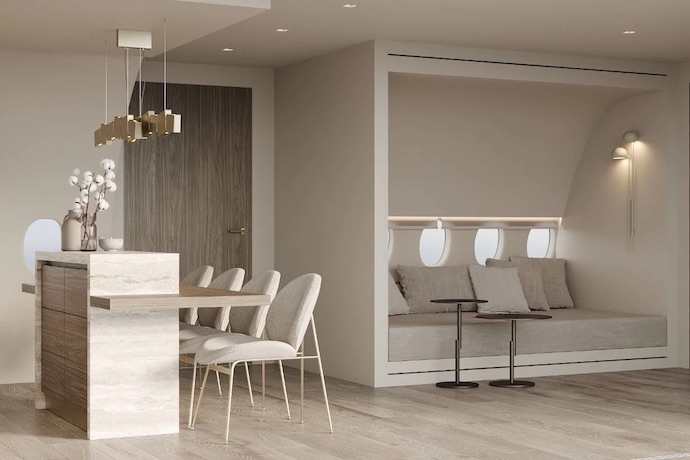 The inside is nice, but a major draw here will be the grounds and surroundings. Like the infinity pool, which looks out at the sea below. And the elevated terrace, which beats out all other elevated terraces by being an airplane wing. See, one of the wings opens to the cliffside (complete with glass railings), so you can safely venture out to take in the views.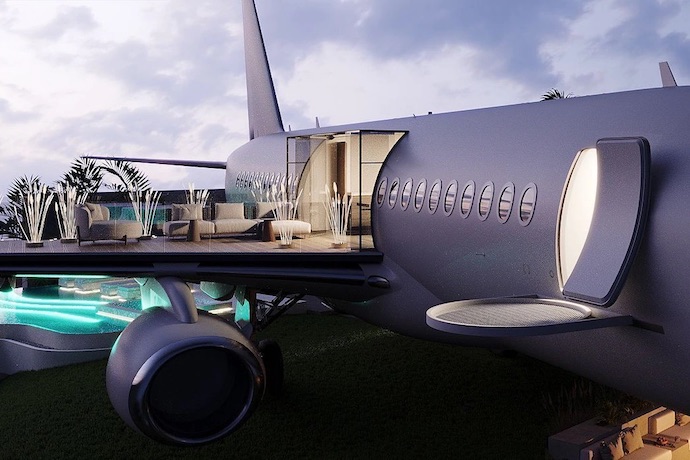 There's no restaurant on site, but there is that kitchen, so you can stock the villa with your favorite foods and drinks. And a handful of coffee shops and restaurants are just a short drive away, so you won't want for much.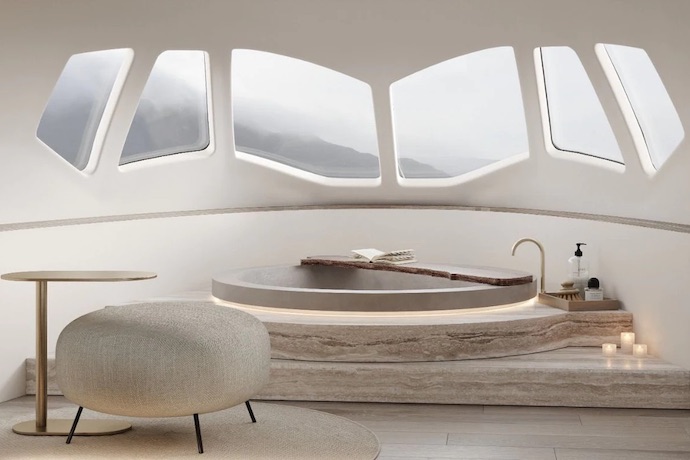 Naturally, this place also has a private helipad. So, just in case you're the helicoptering type, you can arrive in style.
But even a pilot's license won't help you get this hotel off the ground.