Tiny smart speakers have their place, and they do a solid job when employed in your kitchen or other small spaces.
But you can't beat the rich, high-fidelity sound of a standing loudspeaker
The problem is that most standing loudspeakers resemble those you see at concerts—big, plain, unattractive eyesores.
A for Ara takes things in the other direction, producing a new collection of handsome loudspeakers that are meant to be a focal point in your home, not hidden away.
The company comes from the founder of Etsy and a former NASA engineer, two guys who know a lot about merging function with design. A small team of craftspeople is currently producing three speakers in Catskill, New York, and each is a lot more exciting than its name indicates.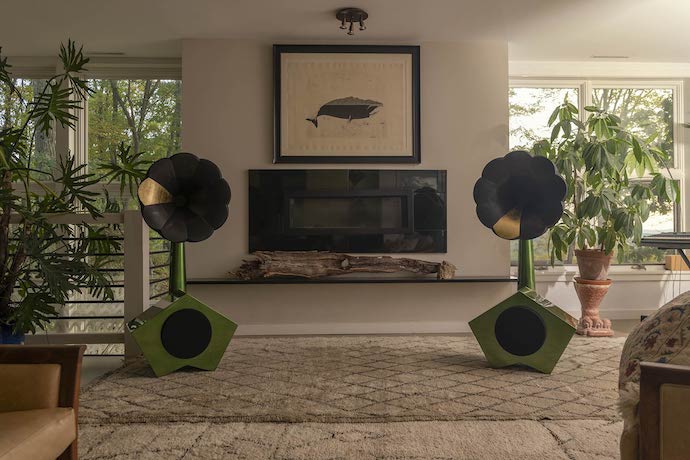 The FS-1 speaker features a flower-like horn sitting atop a sturdy geometric base with a 13-inch subwoofer. The horns are available in a variety of hardwoods, including black walnut, cherry and maple, all with a hand-rubbed oil finish. Or they can be painted to match the base in a color of your choosing.
The FS-2 features a larger base and horn, with an open baffle configuration and three 12-inch woofers in the base. The B-2 model is a boxier option that's available in five different colors. It sports a horn-loaded dome tweeter and a pair of horn-loaded midrange drivers, and deep bass arrives via a quartet of linear, dual-gap seven-inch woofers.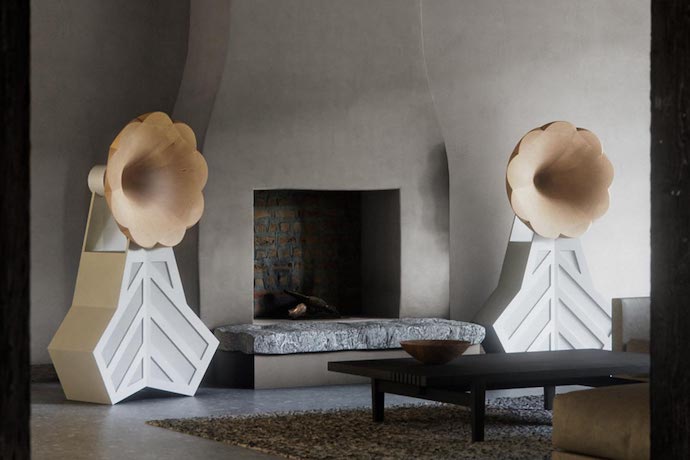 All three speakers produce great sound on their own, but put a couple of them spaced apart in the same room, and you'll achieve concert-quality sound. In a package that you won't be tempted to stash behind a plant.