In 1931, Frenchman Jean de Brunhoff penned the now famous tale of Babar, the fictional elephant who dressed well, mingled with humans and traveled the world.
Since then, Babar has been immortalized in books, television shows and products.
But nothing benefits your next ski trip or keeps your head quite so warm as this new Rowing Blazers x Babar Ski collection, which just dropped online and is available in the Rowing Blazers flagship store in NYC.
The collection is inspired by the 1966 book Babar Fait du Ski, in which our friendly elephant hits the slopes for an alpine adventure. Pieces are predominantly black, white, red, blue and yellow, with some functional ski and après-ski pieces emblazoned with Babar illustrations and others recreated from what Babar wore in the book, like his geometric ski jumper, matching mittens and red hat.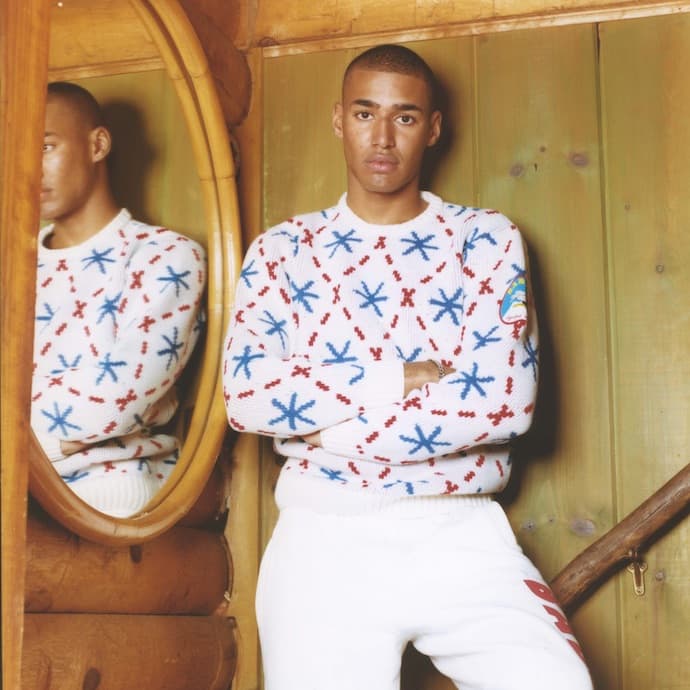 Scroll through the collection, and you'll see heavyweight rugby jerseys that were knit on vintage looms, plus crewneck sweatshirts and hoodies that are perfect for layering over the graphic cotton tees.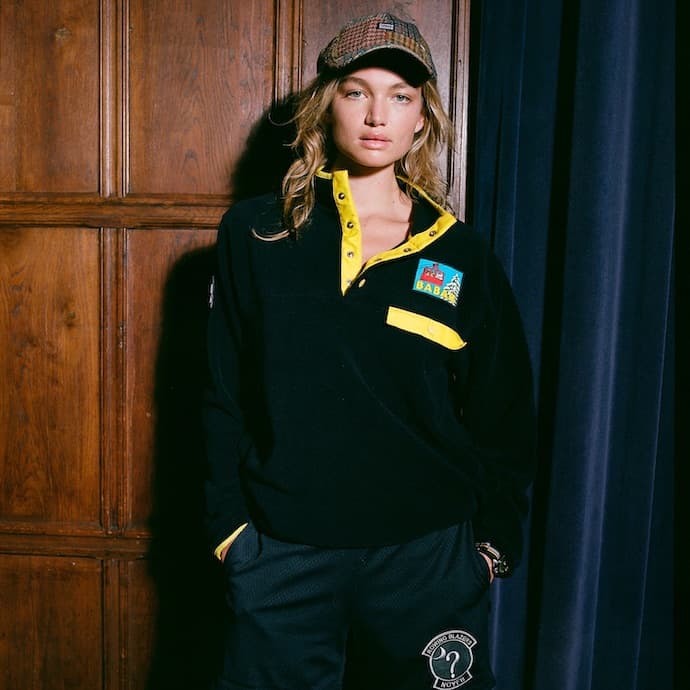 Don a pair of French terry joggers, then put on a polar fleece and a lambswool beanie when temperatures dip. That ensemble works great around the fire, but throw on the red, quilted poly fill-lined ski jacket featuring sleeve gussets, zippered pockets and embroidered patches when it's time to brave the elements.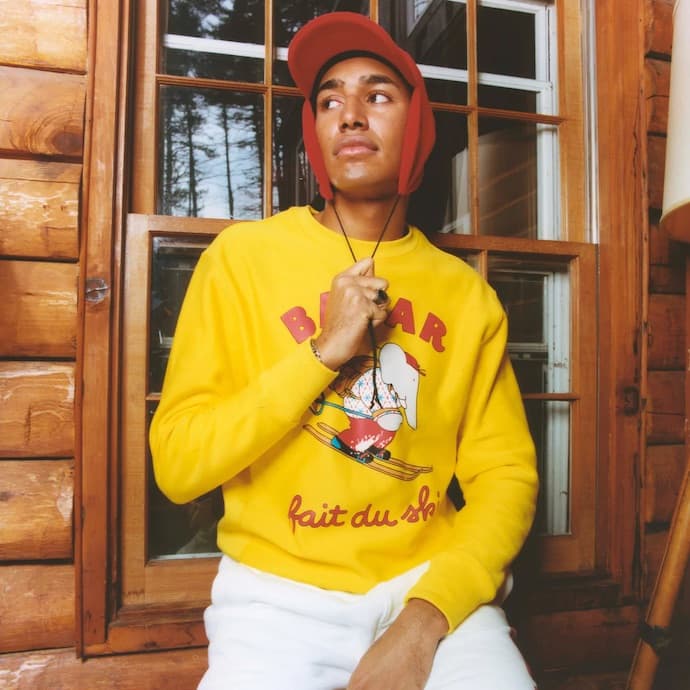 Or go full Babar, by wearing a lambswool sweater, mittens and a fleece cap with earflaps just like he wore in Babar Fait du Ski. You'll look good, and you might even get a knowing nod from a Babar enthusiast out in the wild.
Which is really all you can hope for when dressing like an elephant.