With cold weather setting in and the holidays quickly approaching, you're probably thinking about buying gifts, hosting in-laws and cooking elaborate meals.
So, now's the perfect time to push all that aside and head for the beach.
Especially now that Susurros del Corazón is open. It's a new beachfront escape nestled between the jungles and cliffs of Punta de Mita, Mexico, and it's calling your name with the promise of swim-up bars, tacos and sunshine.
Susurros del Corazón means "whispers of the heart," but don't hold that against it. Part of the Auberge Resorts Collection, the property sports 59 studios, casitas and suites with ocean views, and 30 two-to-five bedroom villas and oceanfront residences, including a seven-bedroom signature suite. Each features indoor-outdoor spaces, with natural wood furniture, artisanal textiles, large windows and private terraces.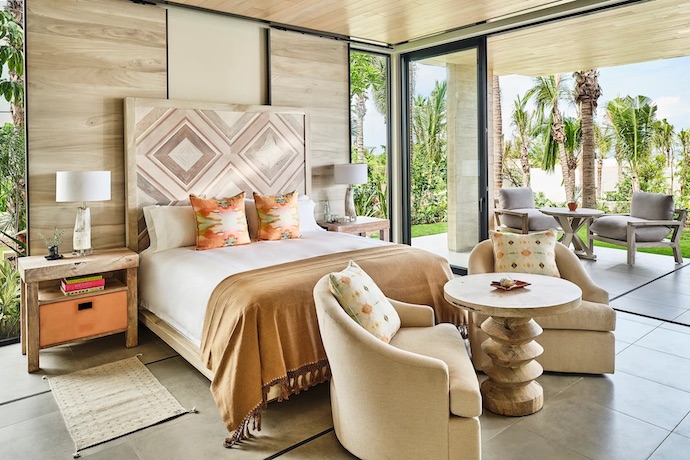 When you're hungry, you can head to Casamilpa, a Mexican farmhouse restaurant, or La Boquita, an open-air taqueria. Or have lunch at the pool or beach, where you can dive into fresh salads, a raw bar or a burger. There's also a swim-up bar inspired by 1960s Acapulco that serves throwback cocktails.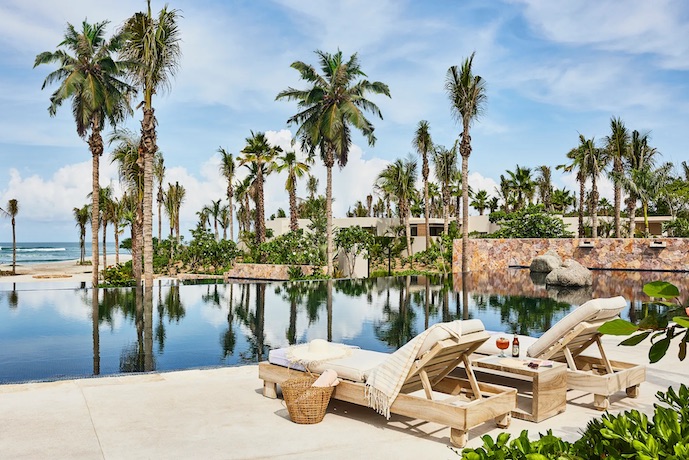 The spa has waterfront treatment rooms and focuses on holistic healing practices and ocean-inspired body therapies, using things like seaweed oil and cold wave stones. And, if you don't really understand the point of vacation, you can also take yoga, strength and HIIT classes.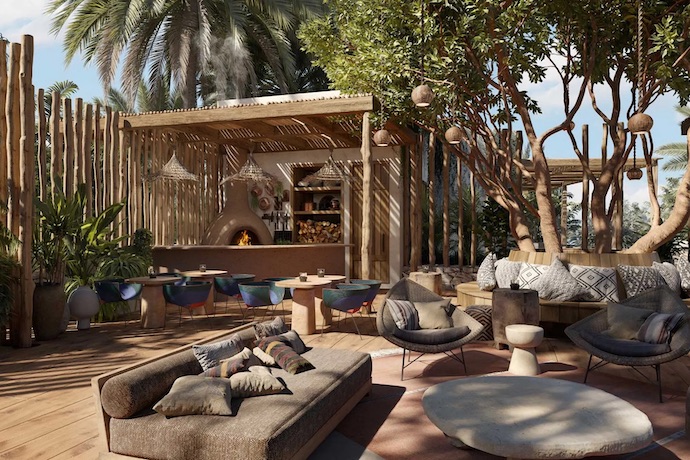 If you want to go exploring or get even more fresh air, try booking a surf safari, in which you'll take a private speedboat and, along with a professional surfer, ride waves at lesser-known beaches with good breaks and no crowds. You can also book a private catamaran charter to check out the turquoise waters of Bahía de Banderas and nearby Islas Marietas. Or embark on a whale song expedition led by a marine conservationist to see humpback whales in their element.
At which point you'll probably say something poetic, like, "Hey, look, a whale."