This is the Want List, a semi-frequent rundown of stylish new clothing, accessories, and gear our editors are feeling for one reason or another—and, for lack of a better word, want.
Today's edition includes a bunch of cozy new and potentially indestructible new pieces of fall menswear, something special for drinkers, and something special for drinkers who aren't really in the mood to drink.
So yes, only the essentials.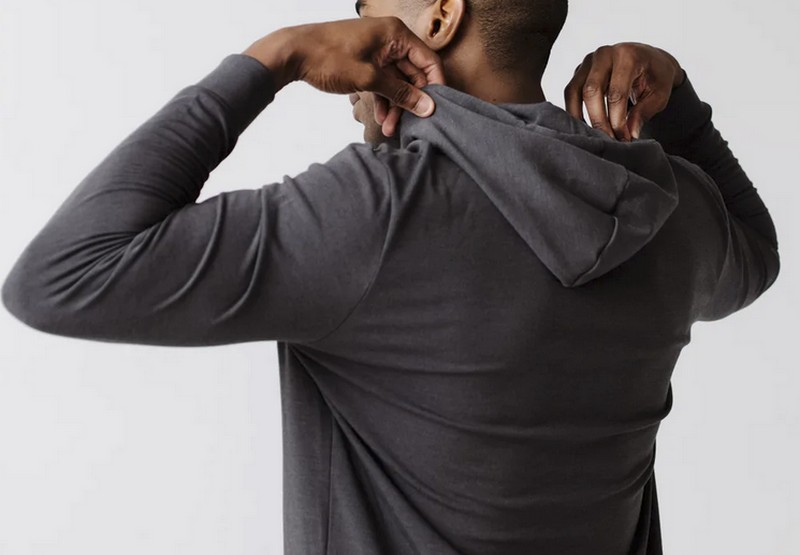 What it is: Bamboo bedding and bath company Cozy Earth also makes some irresistible menswear, including this ultra-soft, brushed fabric hoodie that comes in five colors, and simultaneously manages to be both breathable and moisture-wicking.
Why we want it: We love the form of a classic, kangaroo-pocketed hoodie, but don't always love the sloppy way they can make us look. This is the next step in hoodie evolution, handsome enough for a dressed-up occasion, yet soft enough to sleep in. In other words, you won't have to take this off until spring.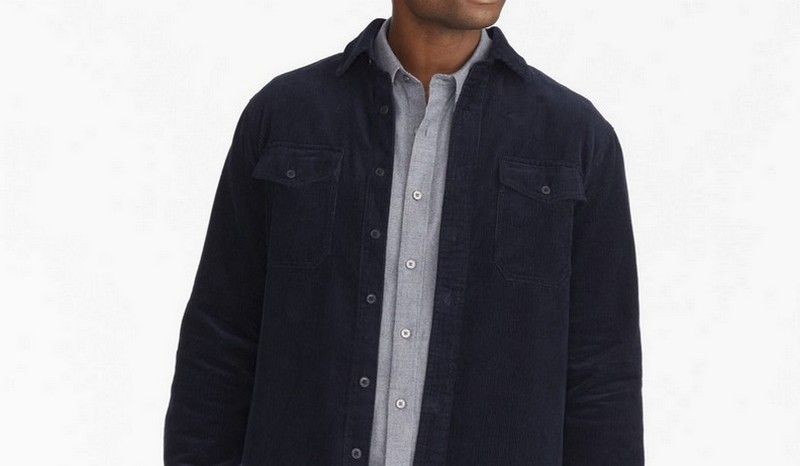 What it is: Untuckit, maker of men's clothing that miraculously, actually fits, offers this casual, comfortable, yet utterly stylish Corduroy overshirt. It looks fantastic whether you're strolling the beach at sunset or jumping into a giant pile of leaves to greet the fall morning.

Why we want it: We haven't really rocked cords since our OshKosh B'gosh days, but can no longer resist the pull of the attractive grain and softer-than-soft comfort of this suddenly ubiquitous fabric.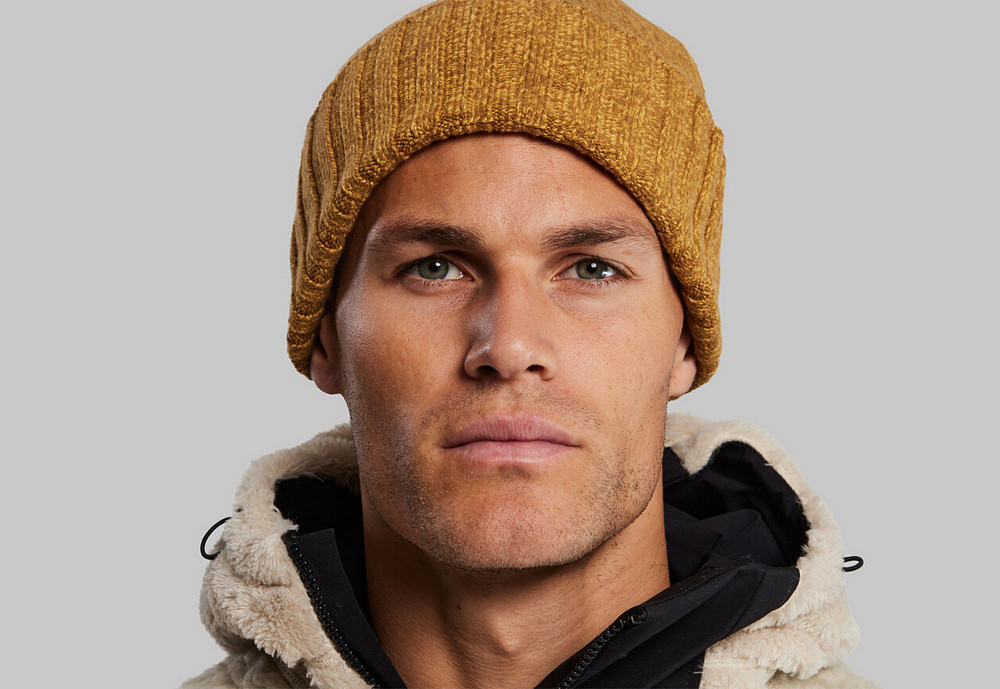 What it is: Known for its uber-tough jackets, which are literally designed for the apocalypse, Vollebak is now making soft and super insulating Merino wool sweaters, beanies, scarves, socks, and gloves. So the rest of your body can now make it through the end of the world, too.
Why we want it: If our family's going to keep giving us scarves and socks for the holidays, at least they should be able to withstand a little Armageddon. Right?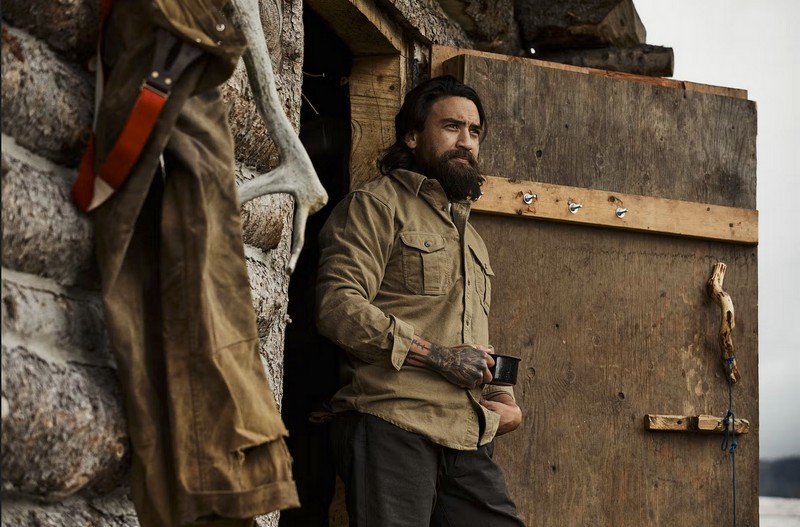 What it is: Filson's Moleskin Seattle Shirt is designed to thwart the wind in all its fury. And looks great on this guy, presumably the illegitimate son of James Belushi and Jason Momoa.

Why we want it: Being a Filson piece and everything, it's typically tough, but still roomy enough for you to be able to mend a barbed wire fence out on the ranch. Or you know, type copy in your cubicle. But look badass doing it.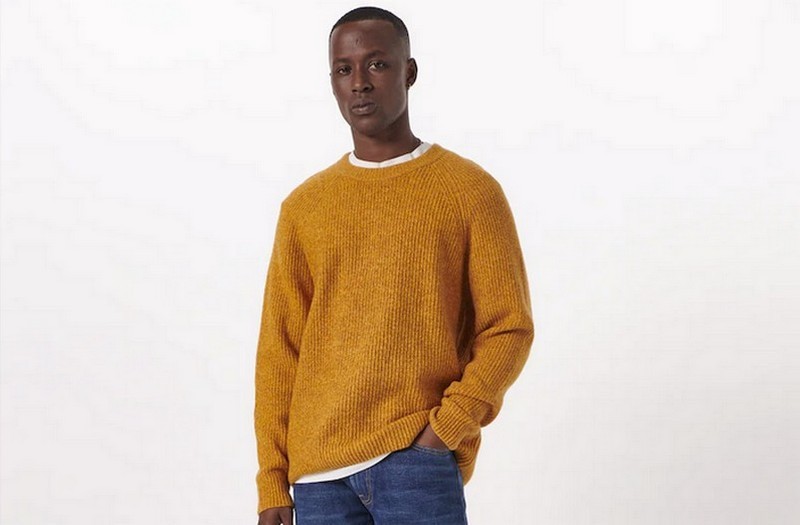 What it is: Abercrombie & Fitch's textured crew sweater. It looks seamlessly fashionable over a pair of jeans when hanging out over drinks with that cute human you met. Or under a blazer when meeting clients. Who are naturally going to love that pitch because, duh, you're a genius.

Why we want it: It's got that relaxed, but cozy look we're trying to cultivate from the outside-in this fall.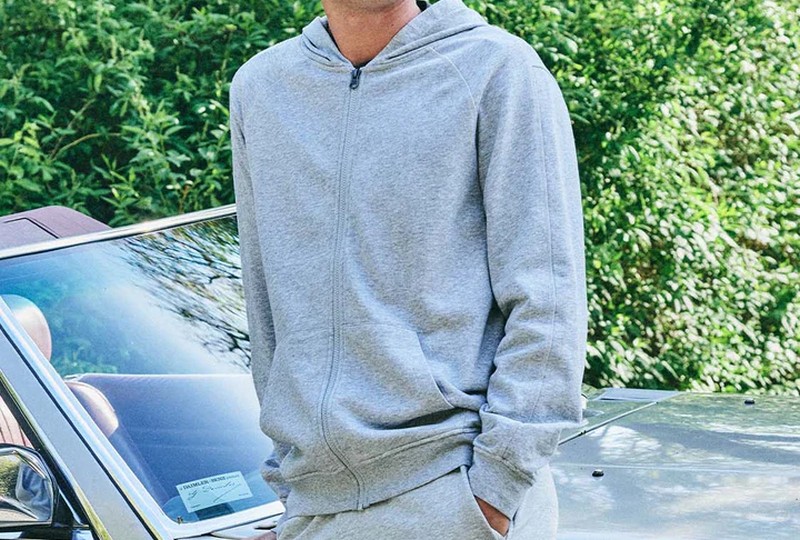 What it is: Fair Harbor's dark green Dunewood Flannel is said to feel like "wrapping yourself in your favorite blanket." Which sounds way better than wearing typical clothes.

Why we want it: It's got a forestral, piney, seasonal look that says, "I'm into the holidays. But you know, not in a weird way."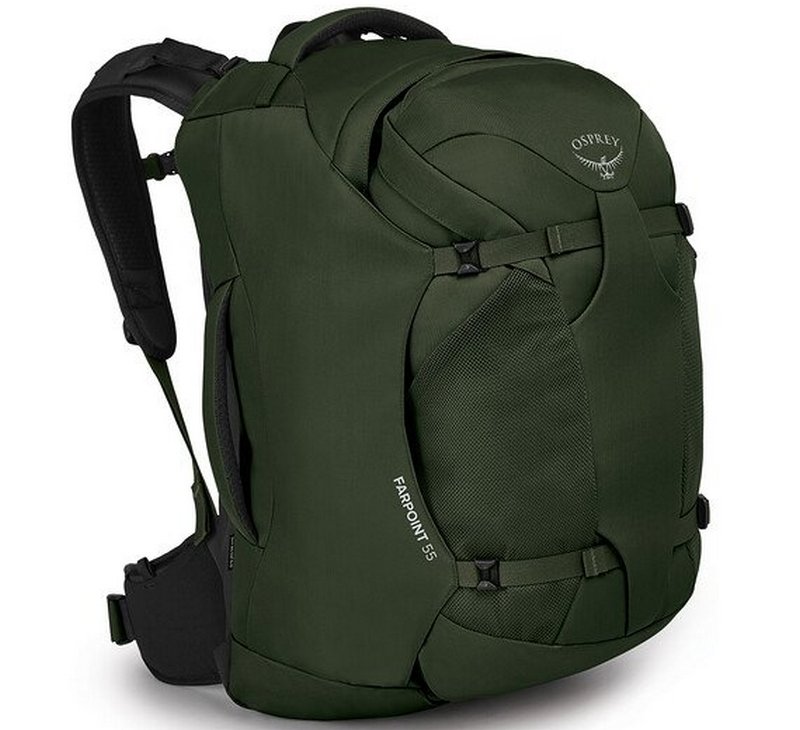 What it is: Osprey's Farpoint 55 Point Travel Pack, which combines the stability and comfort of the outdoor brand's esteemed backpacks with the internal organization and size requirements of a carry-on suitcase.

Why we want it: It's so well-concepted, it even comes with a detachable daypack of its own. Which means, your backpack gets a backpack!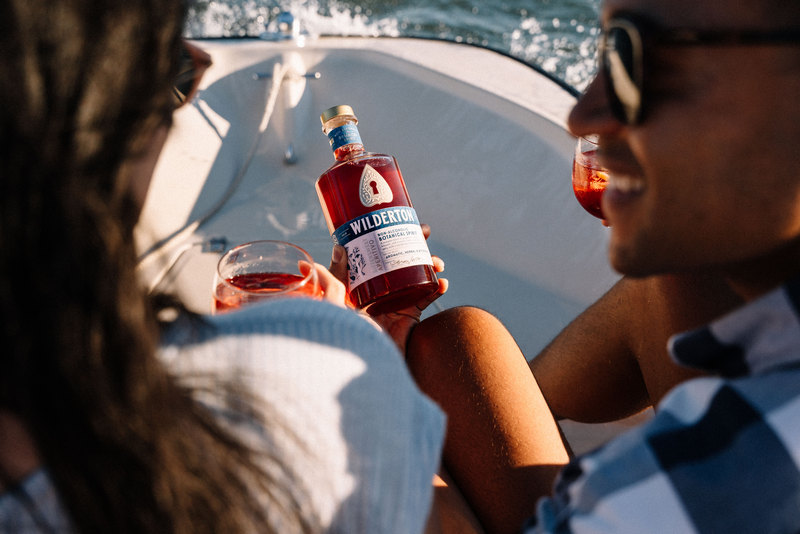 What it is: Wilderton's new Bittersweet Aperitivo, a naturally preserved, non-alcoholic aperitif blended with botanicals like grapefruit, orange blossom, lemon, sandalwood, gentian, wormwood and Chardonnay grape. Inspired by Italian tradition and made in Portland.

Why we want it: Any mellow fall night when we want a drink by the fire, but don't really want that drink to be a drink drink.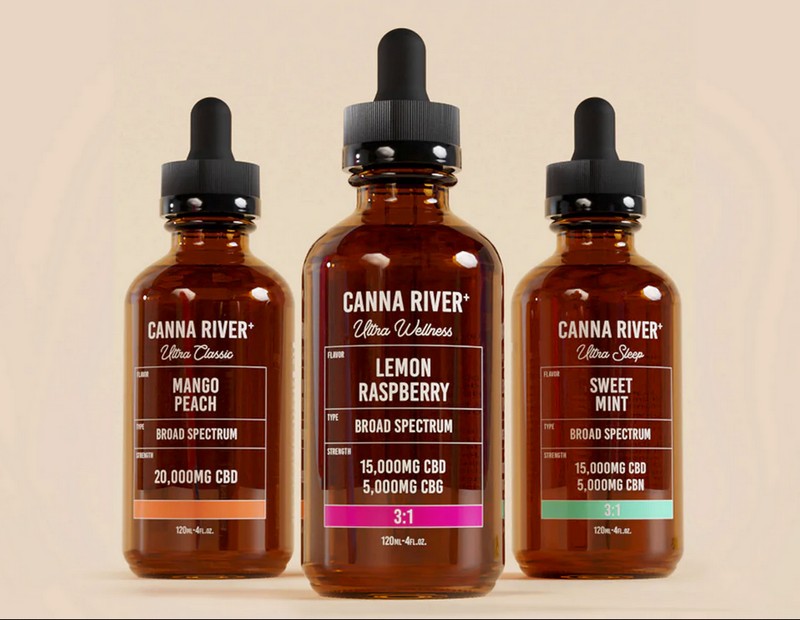 What it is: Canna River Ultra, a line of super high-potency CBD tinctures, which come in different combinations of minor cannabinoids, including styles like "Calm" and "Sleep."

Why we want it: We were already convinced by the "sleep" part. Also, with bottles packing 15,000-20,000mg of the good stuff each at prices of $100 or less.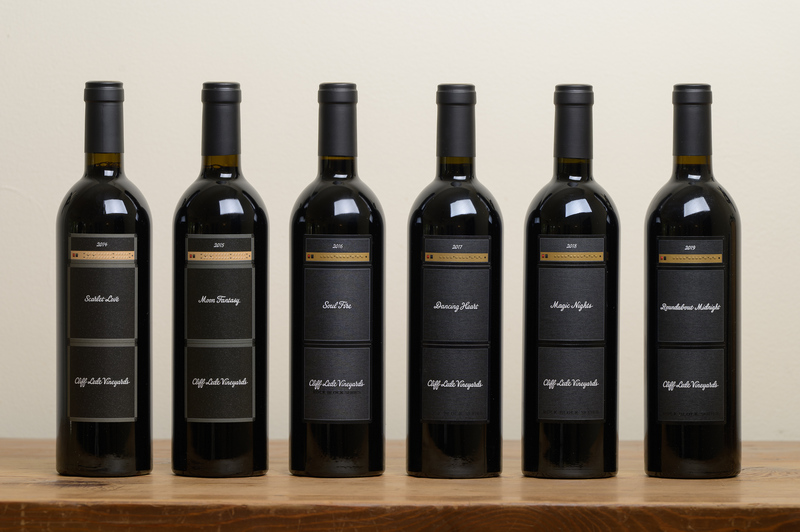 What it is: 2019 Cliff Lede "Roundabout Midnight" Cabernet Sauvignon: a rich, lush beauty from Napa's Stag's Leap District and part of a six-bottle vertical tasting that has a corresponding playlist. Crafted by winemaker Christopher Tynan and named after founder Cliff Lede's favorite songs, the 2019 goes by "Roundabout Midnight" for the Yes and Eric Clapton classics.

Why we want it: Sitting back with a particularly fine Napa Cabernet tuned to a favorite album provides a great reminder of why we all work so hard in the first place.