Cruise ships are floating hotels, complete with pools, restaurants, spas and countless activities.

The only problem is that, depending on the ship, they're not always hotels you want to stay in. So, if you lean toward luxury properties, you're usually better off staying on dry land.

A couple new brands want to change that. The Ritz-Carlton just debuted the first ship in its new Yacht Collection, and not to be outdone, Four Seasons just announced its own yacht experience. Here's what you need to know.
The Ritz-Carlton Yacht Collection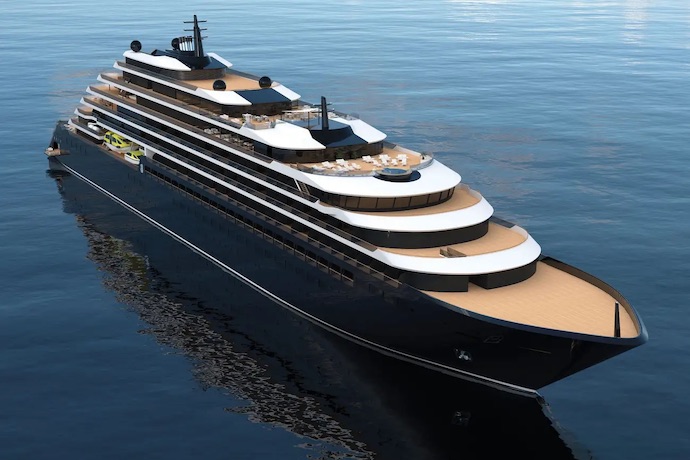 The Ritz-Carlton Yacht Collection just unveiled Evrima, the first of three custom-built yachts in its portfolio. The ship measures 190 meters and can accommodate up to 298 passengers across its 149 rooms. All rooms feature a private terrace and floor to ceiling windows and are stocked with king beds and luxe amenities. There's a spa and fitness studio, plus plenty to eat. Dining options include locally-inspired creations in The Evrima Room, Southeast Asian-inspired dishes and a sushi bar at Talaat Nam, and S.E.A., a restaurant from chef Sven Elverfeld of Aqua, the three Michelin-starred restaurant at The Ritz-Carlton in Wolfsburg, Germany.
Most Evrima voyages range from seven to 10 days, and depending on the season, they stop in ports of call throughout the Mediterranean, Caribbean, Central America and South America. Think Spain's Balearic Islands, the French Riviera, Aruba and Costa Rica, plus popular destinations like Mykonos, Saint-Tropez and St. Barts.
Four Seasons Yachts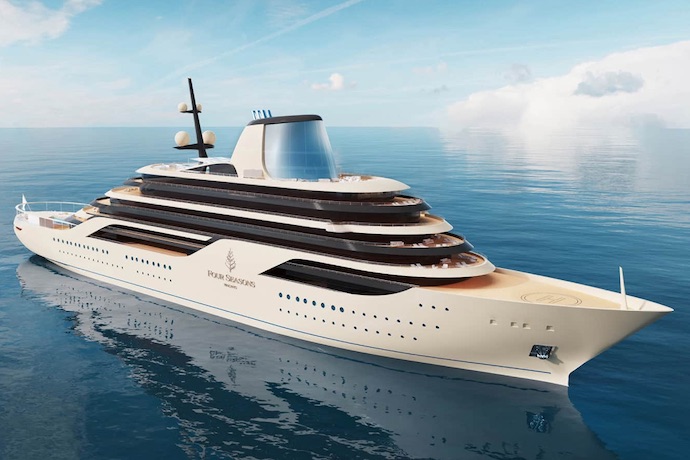 Four Seasons Yachts are still a few years away, but the just-announced line is expected to debut its inaugural ship in 2025. And when it does, the company promises 95 spacious suites across 14 decks, lots of living space and better crew-to-guest ratios than other cruise ships. The yacht will feature 11 restaurants and bars, with a Japanese concept, a caviar-and-Champagne lounge and a Mediterranean restaurant, among others. There's also a spa and wellness center, and a transverse marina that stretches from port to starboard, maximizing access to the water while in port.
Itineraries are still being set, but guests can expect Mediterranean destinations in the summer and Caribbean destinations in the winter—so, lots of sunshine. And because of the ship's size, it will be able to access ports that mega ships cannot, like Venice and Monaco. Four Seasons touts the ability to personalize services and experiences, so there won't be a one-size-fits-all approach to itineraries and excursions.