You're going to see the word "glamping" a lot today.
And we apologize to your eyes.
But that's the only way to explain this new experience that involves you eating top-notch food, sipping cocktails, and sleeping in luxury tents in Tibet's Palpa Village.
The new property is called Songtsam Glamping Palpa and it's located along the Niyang River more than 10,000 feet above sea level. So, you may want to do some cardio before arrival.
The area is surrounded by green mountains and lush forests, and a river flows by the camp. Yes, there will be yaks.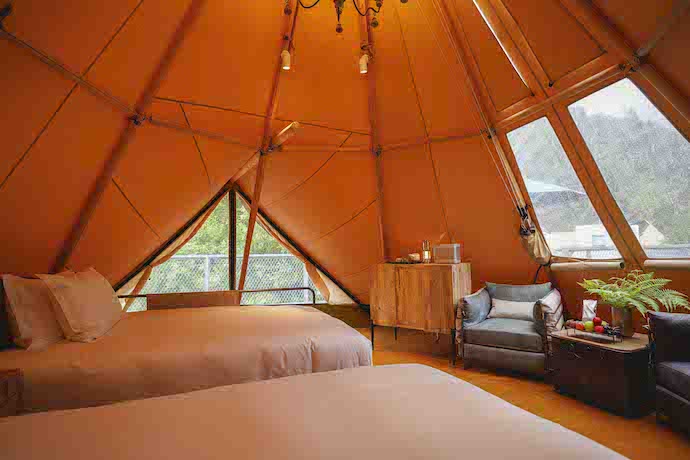 Each of the 30 luxury tents is about 355 square feet and includes comfortable beds, a sofa, a coffee table and storage space, plus a large furnished patio that extends your living space.
Songtsam Glamping Palpa also has three dining tents and one bar tent, where the on-site staff will cook up fresh meals and pour drinks. There's an additional leisure tent with more space to lounge, as well as tea and snacks. The camp can set up a barbecue, if you feel like eating outdoors, and they regularly organize bonfire parties and other activities.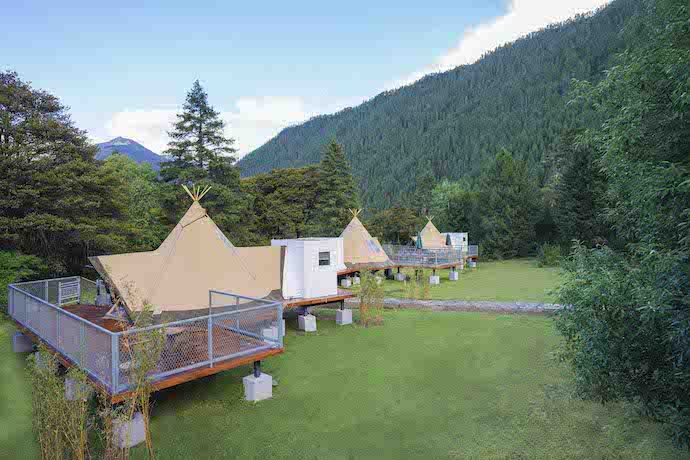 You're just a 10-minute walk from Palpa Village, which contains 37 households. As such, the camp adheres to local practices of sustainability and eco-friendly tourism to minimize impact on the natural environment. But throughout your stay, you'll have the opportunity to learn about local farming techniques, native animals and the villagers' way of life.
So maybe keep those TikTok dances to a minimum.