The average farm visit might include manual labor, infrequent showers, and killing your own dinner.
A perfectly pleasant way to spend time for some, but not exactly a vacation.
Wildflower Farms has gone the opposite route, planting a luxury hotel in the Hudson Valley, where you can balance the great outdoors with top-notch dining and spa treatments.
The new property is part of the Auberge Resorts Collection. It's located about 90 minutes from New York City, where its 65 freestanding cabins, cottages and suites are set on 140 acres of good-looking real estate. Those rooms vary from one to another, but they feature natural color palates, floor-to-ceiling windows with views of the wildflower meadows, and sliding doors that open up to private patios. The suites throw outdoor showers, fireplaces and private hot tubs into the mix.
The restaurant, Clay, serves three meals per day. Its new American menu features local proteins and sources vegetables from the on-site farm. Dew Bar is the poolside spot for drinks and small bites. And the Great Porch is an open-air venue with coffee and pastries in the morning, shareable plates in the afternoon, and cocktails and snacks in the evening.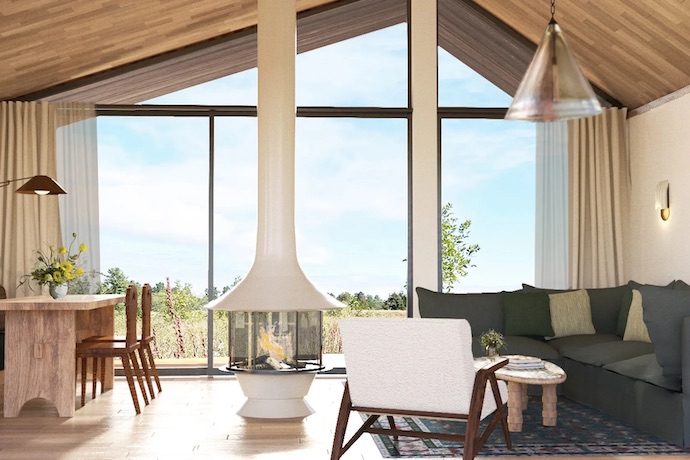 If you need a little bodywork, or just want to relax, the Thistle spa offers massage treatments, plus an indoor saltwater pool, two outdoor hot tubs, a dry sauna and an herbal steam room. There's also a fitness center with daily classes, and three miles of trails located throughout the property, so you can move as much or as little as you like.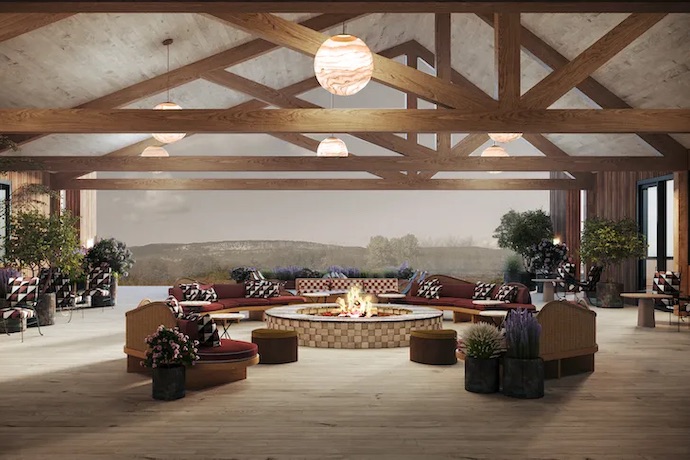 Because you're situated in one of the northeast's finest, most fertile settings, you can take advantage of your surroundings with activities like farm foraging, a botanical focused cocktail class, or an electric dirt bike tour of the area's fall foliage.
Alternatively, you can stay right where you are, eat the farm's bounty, drink the drinks, and look out the windows.