For the past two decades, Dwell has championed architecture, design and home projects.
We assumed they were operating under the age-old premise: "If you can't do, teach."
But it turns out, they can do.
Because here's the Dwell House, a new one-bedroom dwelling that can be used as a primary residence, guest house, rental property, home office or anything else you like. The best part: It's constructed off-site and transported directly to you, so you can skip the house hunt or construction process.
The 540-square-foot home has one bedroom, a living space, full bathroom and full kitchen. It's outfitted with engineered oak floors, quartz countertops, storage space and washer/dryer hookups. There's also a 12-foot folding glass wall that can be opened to the attached deck, which extends your living space into the outdoors.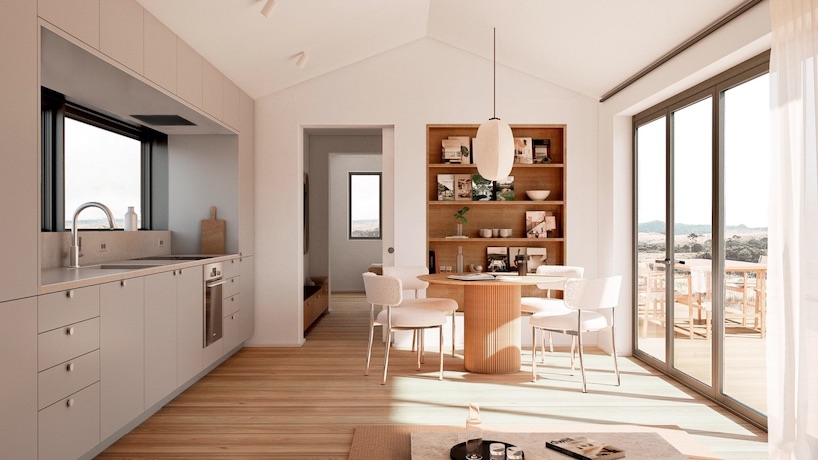 The Dwell House arrives fully built, and everything from construction to delivery is baked into the $389,000 price. That includes:
A complete Dwell House with all finishes, lighting and appliances
Standard site work, including foundation, trenching and utility tie-in
Delivery from the factory to your property
Installation on your site
A dedicated project manager to oversee everything and deal with permitting, so you don't have to
That price is starting to sound pretty good now, isn't it? Especially since a one-bedroom home in a major coastal city can easily cost twice as much, with none of the convenience.
Put one of these on a plot of land, and live away from civilization. Put this in the backyard of your existing home, and make it a guest house. Get a few of these, and start a commune. Once the Dwell House is yours, you can use it as you see fit. (Though it's hard to recommend that commune idea in good faith.)
You can order the house online, but before confirming your order, the company will ensure it's feasible and legal to put the home where you want it, and they'll walk you through financing and payment options.
You've certainly bought dumber things online.