Living on the ocean is nothing new.
See: houseboats. And yachts.
But for decades, visionaries have dreamed of floating cities on the sea.
It's all seemed a bit far-fetched, but that reality is approaching, with the new SeaPods by Ocean Builders. The Panama-based company has created luxury homes that float above the water, and you can reserve one now with a refundable $100 deposit.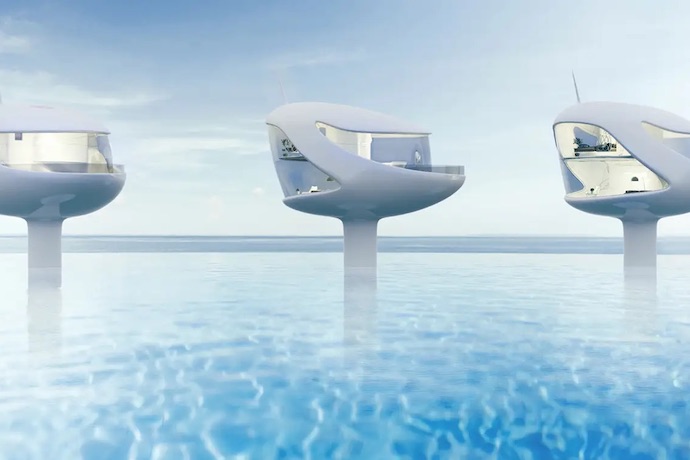 The flagship SeaPod is 833 square feet across three levels, with a primary bedroom, a living room, a kitchen, a bathroom and lots of storage space. The home is wrapped in massive UV-protective windows that look out onto the world without letting the world see you. There's also the option to add a patio, which attaches to the home and increases your living space by 20 percent.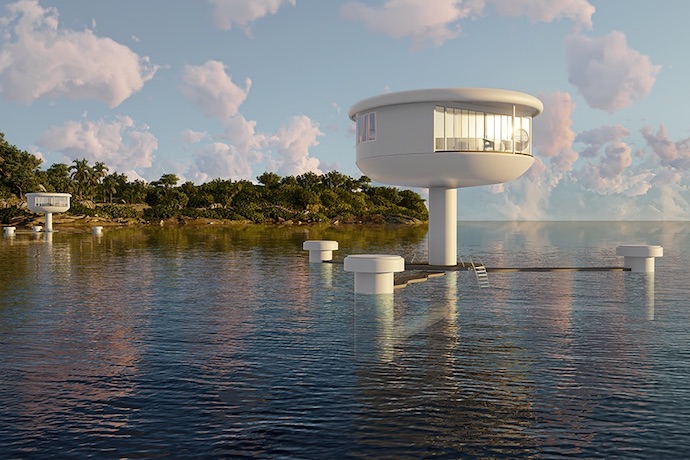 Keeping you upright is a series of air-filled steel tubes that provide enough buoyancy for the entire pod to float three meters above the water and out of the waves. This also provides a nice habitat for sea life—apparently fish really love shade. And fish beget coral, so before you know it, you're living above a thriving marine ecosystem.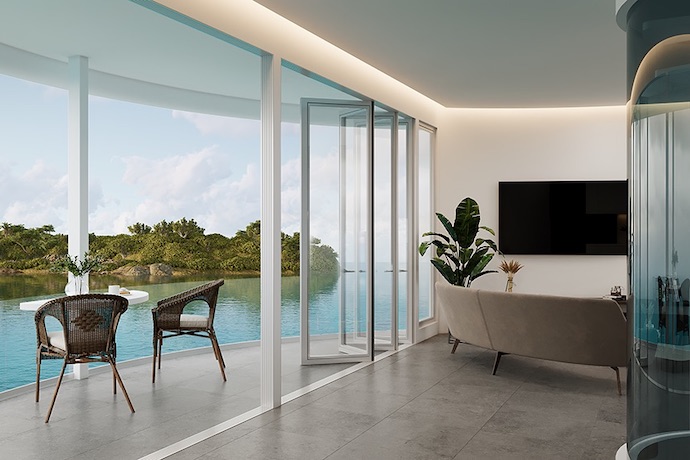 Living on the water presents a few problems for humans though, like getting supplies. They thought of that—drones will drop off groceries and other essentials, while boats will bring over furniture and larger items.
Owning a SeaPod starts at $295,000, which is a lot cheaper than most coastal homes in desirable locations. But if you're not ready to make that investment, you can also explore fractional ownership, or rent certain homes by the night.
In addition to these ocean-dwelling homes, the company is also building GreenPods, which are basically the same idea, but on land instead of water. If that sounds more appealing, you can live an elevated life in the forest or become one with a lush jungle.
It's like a tree house, but without the rope ladder and password.