If owning a yacht has always seemed out of reach, we're here to tell you that it's more attainable than you thought.
Because this way-more-affordable-than-most option looks great and glides through the water with ease.
There's just one small caveat: It can only accommodate three people, so you'll have to get choosy with your guest list.
The Vanquish VQ11 is what happens when you give a personal watercraft an upgrade in size and style. It comes from Vanquish Yachts, the Netherlands-based operation responsible for all manner of fine-looking boats. Hence the fine-looking design.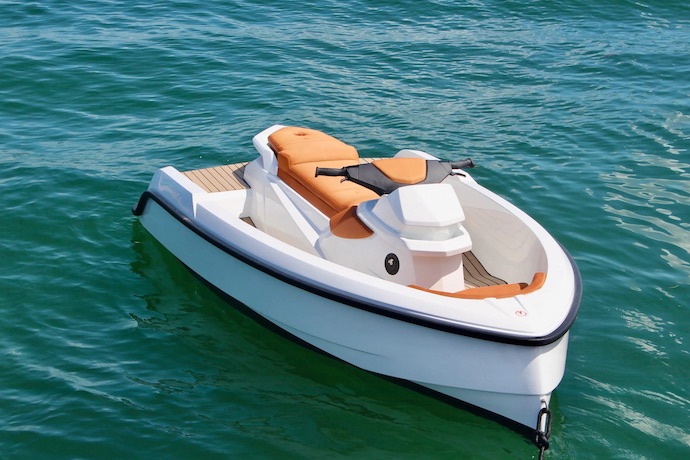 Measuring 11 feet long with the same lines as a full-size yacht, the VQ11 is part sports craft, part luxury tender. It sports a rich leather seat and wooden decking, so it's a far cry from the neon versions hanging beside your average lake house dock.
Use this thing to navigate the waterways, pop over to a coastal lunch spot, or hook a line to the back and pull a waterskier or wakeboarder—the 170-horsepower engine hits max speeds of 50 knots.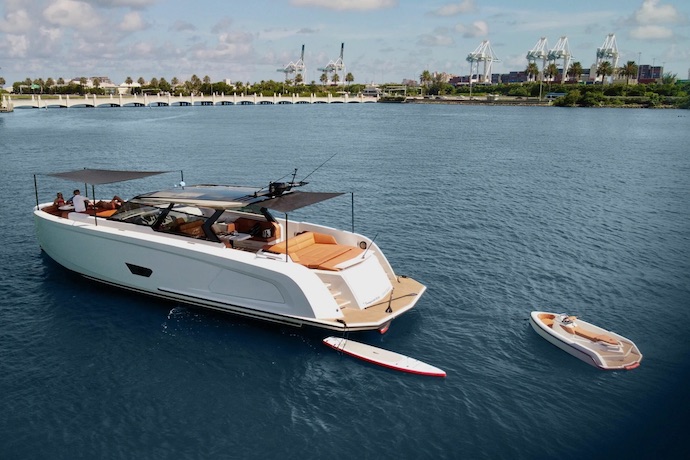 If you're just going from point A to point B, you can fit two passengers on the bench seat behind the driver, though we could also see two more joining via the small space flanking both sides. Tell them to hang onto whatever they can grab.
The VQ11 works great as a standalone vehicle, but it can also be paired with the Vanquish VQ58, a handsome motor yacht with a tender bay and room for 23.
Just in case you have one of those.