There are many options for knowing what time it is these days.
But pulling your phone out of your pocket to check the display will never hold the stylish sensibilities of casually glancing down at your wrist—because there's a watch on it.
And sure, a $10 Timex gets the job done, but it's hard to beat the view afforded by a vintage timepiece.
To that end, Mr Porter has launched a new collection of 12 rare watches that pays tribute to the history of horology from the 1940s to the 1990s, with timepieces from Rolex, Omega and more. The selection was curated by ex-Christie's specialist and Wind Vintage founder Eric Wind.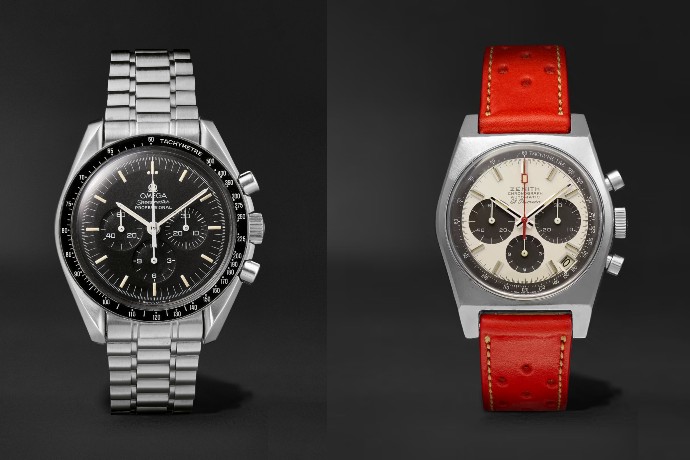 Take a look around. There's the Rolex GMT-Master 16750, featuring the iconic "Pepsi" blue and red bezel, that was worn by Tom Selleck on Magnum, P.I. in the 1980s. There's a 1970s Vulcain's "Cricket" timepiece nicknamed "the president's watch" on account of how many chose to wear it. Or maybe you're an anachronistic soul who desires a Rolex nine-karat gold pocket watch dating back to 1948, when it was created exclusively for the famed London jeweler, Asprey.
Those 12 watches won't last long (and some have already sold), so if you see something you like, act fast. Or just wait for the next crop to pop up on the site, because Mr Porter will add more watches on a rolling basis.
Mr Porter is also launching a vintage watch procurement program, in which customers can reach out to the company's team of watch experts for assistance in sourcing specific vintage timepieces. So if there's something on your wishlist that you haven't been able to find yet, they might be able to help.
And if you don't have a watch wishlist, now's the time to start one.