This is the Want List, a semi-frequent rundown of stylish new clothing, accessories and gear our editors are feeling for one reason or another—and, for lack of a better word, want.
Today's edition includes a titanium flask, limited-edition folding knives and a summery robe with a bottle pocket.
So, yes, only the essentials.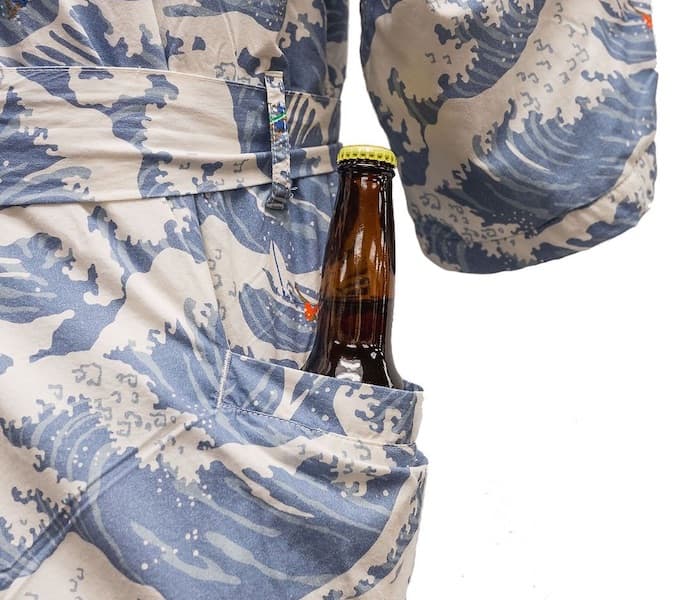 What it is: The El Garibaldi Robe from California Cowboy is towel-lined and water-absorbent, so it's ready to embrace you after all water-based activities, from showering to swimming. But also, it contains a beverage pocket meant to hold a can or bottle.
Why we want it: Did we mention it comes with a koozie and bottle opener?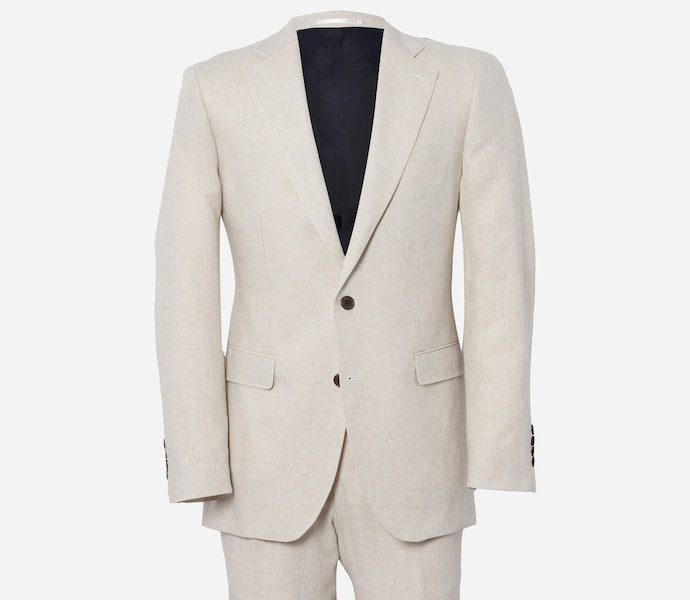 What it is: We're not sure who needs to hear this, but summer is hot. So when a suit's in order, it should be linen. Like this breezy Wesley oatmeal heathered linen suit from Alton Lane.
Why we want it: Summer weddings are a lot more fun when you can take the dance floor without sweating through your clothes.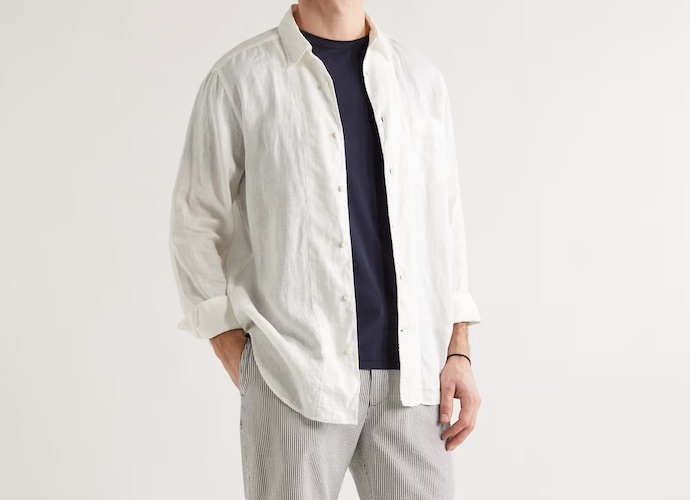 What it is: Mr Porter's summer sale is how you'll save up to 50% on clothes, shoes and accessories ranging from designer attire to streetwear. A few summery essentials include polos and shorts, plus suede sneakers from Common Projects and Fear of God.
Why we want it: It's a great way to update your wardrobe with timeless gear for less money than usual.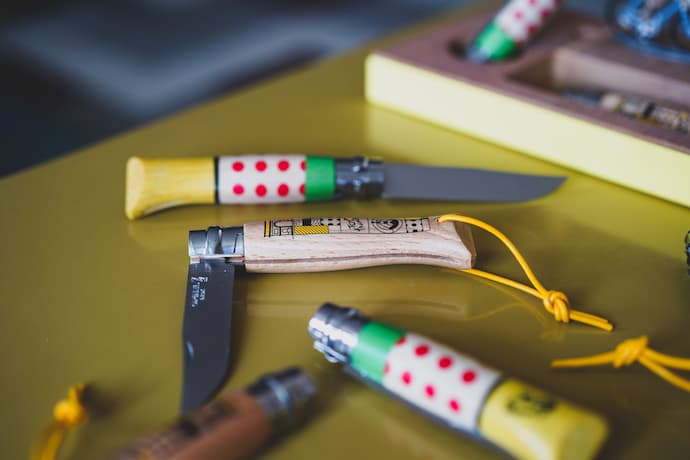 What it is: To commemorate the Tour de France kicking off next month, French heritage brand Opinel just released a couple limited-edition folding knives. Each features handle graphics that depict classic Tour motifs, like the yellow and polka dot jerseys, and iconic course landmarks.
Why we want it: We'll never compete in the Tour de France, or even ride our bikes that distance over a lifetime. But buying a knife? That we can do.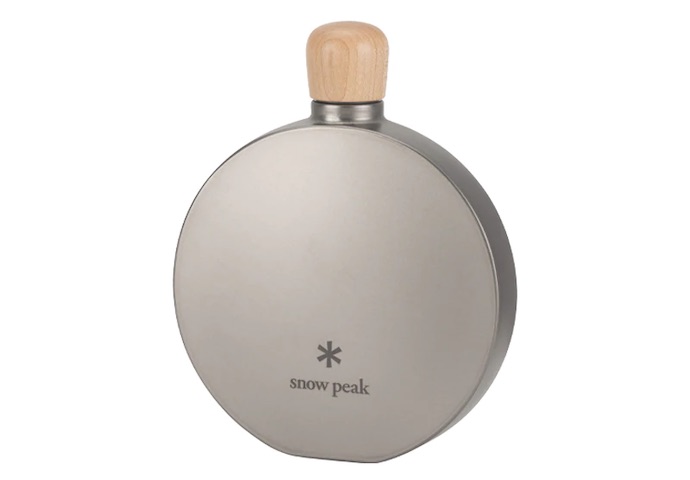 What it is: Snow Peak has been making top-notch outdoor apparel and gear for decades. That hasn't changed, but now they're also making this handsome titanium flask.
Why we want it: We trust Snow Peak with our camp stoves and jackets, so it was only a matter of time before they stored our liquor.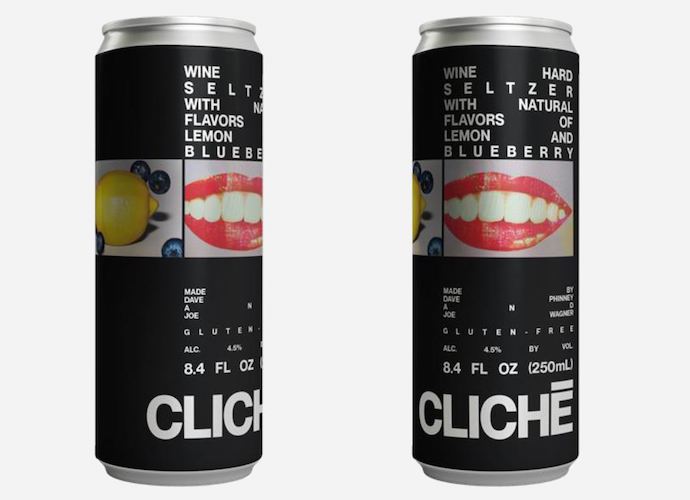 What it is: Do we need another hard seltzer? Debatable. But if we did, it would be Cliche, a new brand from Napa winemakers Dave Phinney and Joe Wagner. It's made with California white wine and available in two flavors: Lemon and Blueberry, and Mirabelle Plum and Hibiscus.
Why we want it: In a sea of seltzers, Cliche stands out. Partly because of its smart name and unique design, but mostly because it tastes better than much of the competition, with rich flavors and a crisp bite.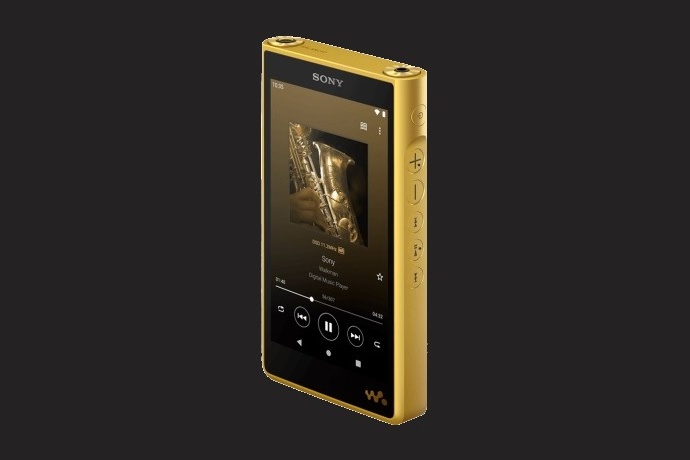 What it is: Sony's Walkman is alive and well, as evidenced by two new releases that hold all your digital music and are designed for optimal sound quality. The nicer of the two is housed in a gold-plated copper chassis (and costs $3,700), so Sony isn't messing around here.
Why we want it: We finally watched the new season of Stranger Things and are feeling nostalgic.