Candles are good at many things, from calming you down, setting a romantic mood and helping you see in the dark.
But rarely do they make you crave a burger and fries.
The new Shake Shack x Apotheke candles are here to change that. They feature two signature scents that are unlike most candle scents. Because rather than lavender, vanilla or gardenia, these smell like burgers, fries and shakes.
The candles were created by employing something called Scent Trek, a technology that captures realistic aromas from natural environments. This is the result, complete with details we'd normally describe as tasting notes, but in the case of candles are probably aroma notes. (Don't eat these candles.)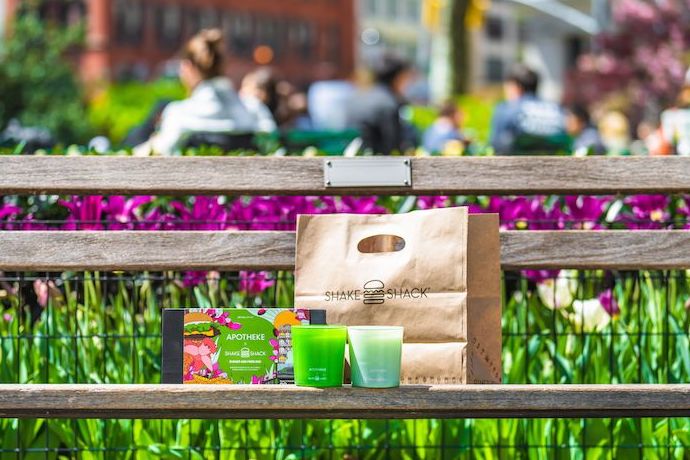 Burger in the Park
"The first bite of a burger in the fresh spring air of Madison Square Park. Green grass and fresh tomato help the spring air come to life, while floral notes of daffodil, magnolia and redbud petals capture the essence of the park in bloom. Notes of griddle smoke and the iconic scent of the Shack Burger create a savory, yet perfectly balanced first bite."
Shake N Fries
"The first dip of a salty French fry into a creamy milkshake. Notes of sweet vanilla, malted milk, and our signature Pastry Cream Delight accord create the signature sweet and indulgent experience of the classic Shake Shack vanilla shake. The unexpected, yet delicious addition of fried potato with a touch of delicate sea salt adds an additional level of surprise and delight, and keeps you coming back for just one more bite."
The candles are sold as a pair, and each will burn for 25 to 35 hours. Get 'em while they last.
And expect to turn away a few neighbors who followed their noses to your door.