In recent years, overwater bungalows have gone from rare phenomena to nearly ubiquitous.
The structures are found at luxe resorts everywhere from Bora Bora and the Maldives to Mexico and Vietnam.
But beaches... those are usually located on the ground. You know, at sea level. So that's why this new overwater beach caught our eye.
Bocas Bali opened last fall on a private island in Panama. It had the rare distinction of housing 16 overwater villas but having nary a beach in sight. So, they decided to build one.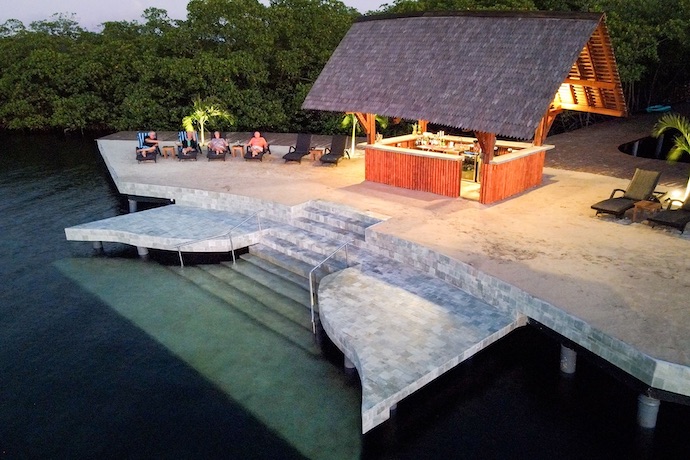 The newly completed white sand beach sits on an elevated platform above the water, offering a unique perch to take in the surroundings. It stretches 90 feet wide by 20 feet deep, and is dotted with palm trees and loungers, plus the Tipsy Bar, which serves drinks and snacks. There's a wooden boardwalk behind the beach that connects you to the rest of the property, and if you want to go for a swim, quartz-tiled steps descend into the water.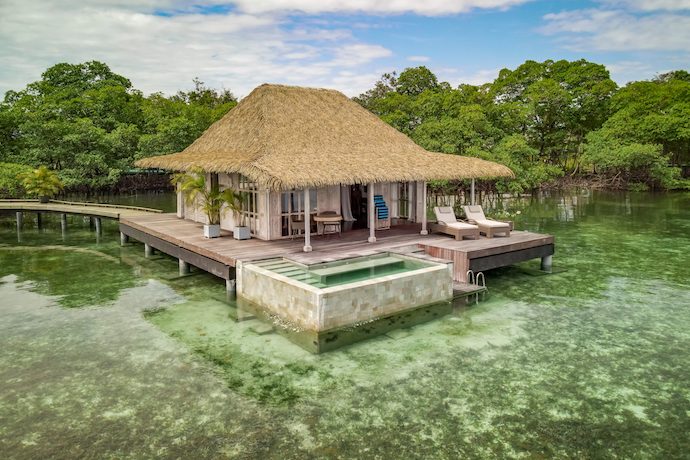 The resort itself is situated on Frangipani Island, which has nine acres of dry land, more than 80 acres of mangrove, and about three miles of shoreline. The 16 villas and the Elephant House restaurant were crafted in Bali and shipped to Panama to really embrace the theme here. Some of the villas have private saltwater pools, while others have glass floor inlays for viewing the water below. And this summer, the property will unveil its bamboo treehouses, giving you another option for staying on site.
There's also a 70-foot freshwater pool, a gym and a spa. Just in case you weren't convinced by the Bali-made bungalows and bamboo treehouses.