Last year, Filson—the universally loved Seattle-based heritage brand—debuted a small but mighty collection of motorcycle gear.
And then it quickly sold out.
One year later, it's back. So if you missed the chance to stock your closet with rugged, field-tested apparel, now's the time to pounce.
The Alcan Collection includes five products meant to protect you from weather and abrasions during off-road riding and adventure touring. So, while everything here can be employed during a typical asphalt cruise, it really hits its stride when you go off the beaten path.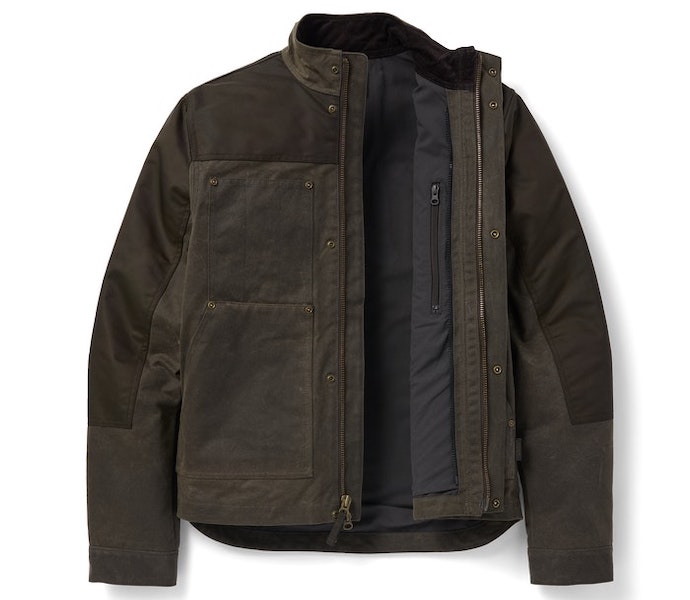 The lineup is anchored by a couple jackets. The Canvas Cruiser is constructed with heavy-duty cotton canvas that keeps warmth in and water out. It's fully-lined and reinforced on the shoulders and arms. The Quilted Jacket combines classic bomber-jacket styling with rugged sensibilities—the waxed-canvas shell is insulated with PrimaLoft, the rib-knit cuffs and collar provide a custom fit and seal out the wind, and the exterior coating repels water.
Also for your upper half is the Canvas Vest, which provides a rugged 17-ounce waxed canvas layer that's reinforced with ballistic nylon that was developed for WWII flak jackets. Nothing's getting through that.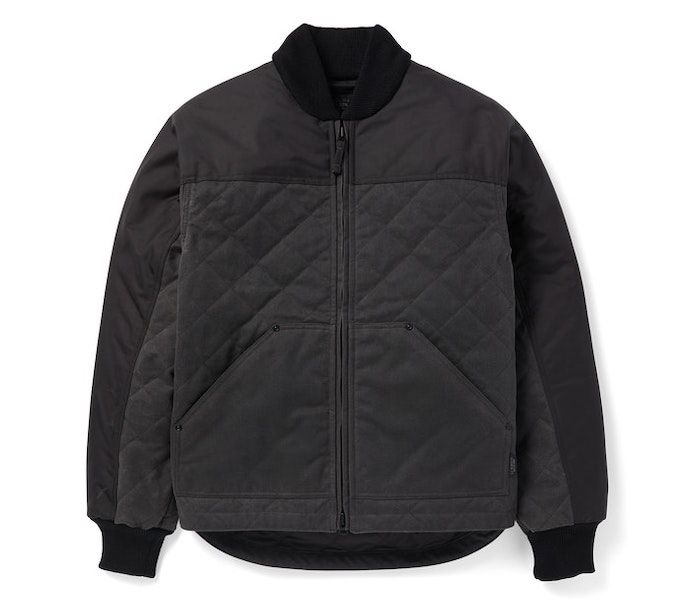 They didn't forget your legs. The Double Front Pants are made with abrasion-resistant cotton that's reinforced on the front and seat. And finally, some leather gloves. Those are made from premium deerskin that's durable, soft and pliable, with padded knuckles and palms.
Now all you need is a bike and somewhere to go.