A cactus makes a great plant. Easy to care for, lives forever.
And corn and mango? Delicious.
Typically such things don't have a lot in common with shoes. But today they do.
Because today we're talking about Saye, the Spanish company that's making sneakers from plant-based "leathers." And sure, that's something that both cows and people can appreciate. But importantly, these shoes also check boxes in the looks and comfort department.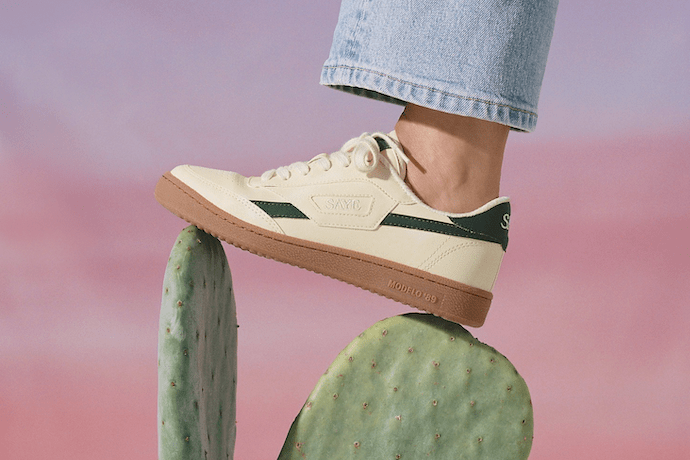 When Saye launched three years ago, plastic-free vegan materials were not available, so they started out producing their sneakers with real leather. (They also planted two trees for every pair sold, and to date have planted more than 200,000 trees.) But just recently, they've moved completely animal-free, with a couple new and improved models to choose from.
The flagship Modelo '89 is available as a high-top and low-top and comes in multiple colorways. It's made from corn, organic cotton and natural rubber, with bamboo lining.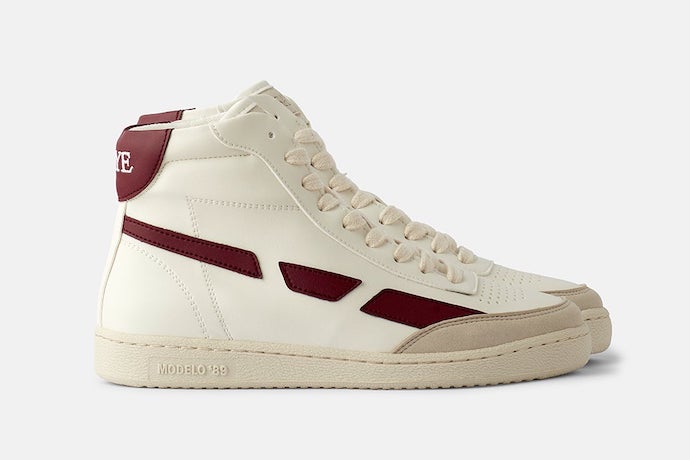 The M89 low-top is also available in nopal cactus and mango varieties, just in case you have a food-as-leather preference. The former is made from mature leaves pruned from cacti in Mexico, while the latter material is sourced from a Dutch company that recycles discarded mangoes.
Maybe you don't care about such things. And that's fine. But even if the bio-friendly materials aren't a selling point, the aesthetics and comfort should appeal to anyone who appreciates a well-made, retro-styled sneaker.
Great, now we're craving mangoes.