If you want to get away for awhile—and that is a completely understandable desire these days—then you could do a lot worse than a tiny island situated in the aquamarine playground of the Caribbean.
So you'll be pleased to hear that Saba Rock, the iconic island resort located on a one-acre rock in the British Virgin Island's North Sound, has reopened after a devastating hurricane leveled the property in 2017.
Saba Rock was put on the map by diver and explorer Bert Kilbride—affectionately known as "the last pirate of the Caribbean"—in the 1960s. He ran a scuba course and a pub, before a hotel was constructed in 1997. Twenty years later, Hurricane Irma came knocking.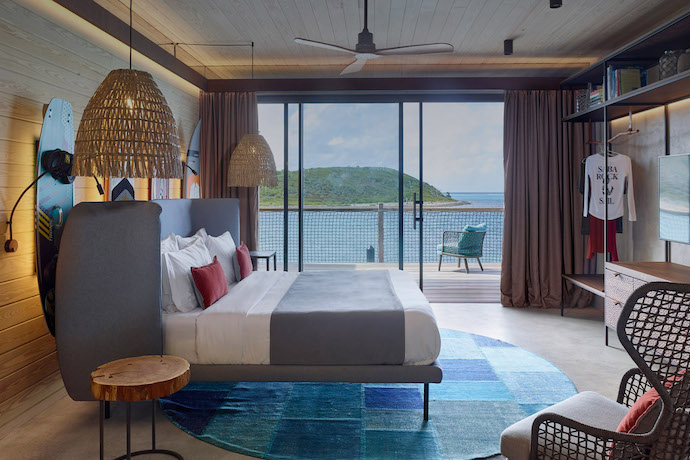 The completely rebuilt property features seven guest rooms and two suites, plus an open-air restaurant, two bars, a spa and a museum with artifacts from nearby shipwrecks.
The rooms are more than 500 square feet, with king beds, spacious bathrooms and private balconies. If you want some more elbow room, the apartment-style suites offer 1,200 to 3,000 square feet of living and terrace space, with a bedroom, living room, dining area, a small bar and panoramic views of the water. Both arrangements are decked out in nautical decor, lest you forget you're staying in the middle of the ocean.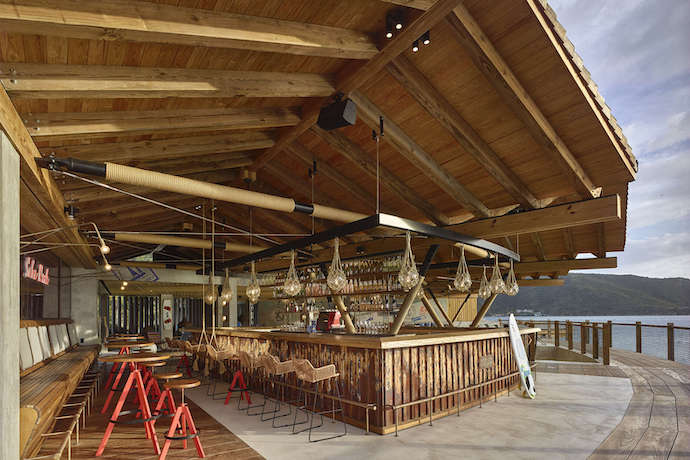 The restaurant has a seafood-focused menu, naturally, with dishes like chargrilled whole lobster tail and jerk-spiced snapper. And the second-level Sunset Bar pours all the drinks you want when faced with another day of island breezes, sun and surf.
If you want to get even more fresh air, the hotel can set you up with various aquatic activities, like snorkeling, diving and kitesurfing. And even if you're not staying at the hotel, you can still check out the island, as the restaurant and bars are open to the public. Of course, you'll need a boat to get there.
But if you made it this far, you hopefully knew that already.