You ask a lot of coffee.
It improves mornings, gets you through mid-afternoon meetings and is always there for you when you need it.
But it's still on you to acquire the stuff, whether by scoring whole bags that you grind and brew yourself, or by stopping into your local shop and leaving the work to a barista. Or—and this is only for emergencies—drinking the sludge in your office kitchen.
Now acquiring at-home beans has gotten a bit easier thanks to Fellow. The team that makes some of the finest coffee grinders and machines on the market recently launched Fellow Drops, a text-to-order service that hits you up with specially-curated beans. It works like this.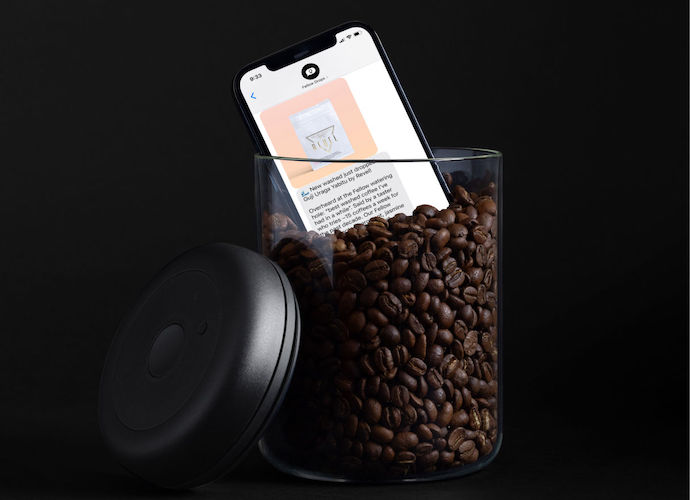 1. First, realize you want and/or need some good coffee—the kind of coffee you can't just go pick up at your local grocer. In the background, Fellow has been busy. Each week, its tasting panel chooses a compelling new coffee from the hundreds they taste, so they're ready when you are.
2. Sign up for the service. There's no commitment, so you can lurk for awhile without making a purchase if you want to get a feel for things.
3. You'll get a text when new beans are available, with a limited window to claim some for yourself. Recent drops include Ethiopian coffee with notes of peach and citrus zest, and washed Honduran coffee with a hint of sweetness.
4. Text back with how many bags you want.
5. Watch your mailbox. They'll ship whole beans, roasted to order, to your home.
6. Grind those beans, make yourself a delicious cup of coffee, and repeat as necessary.
Text messages are rarely this productive.