If your winter plans include skiing this year, you're going to need the right gear.
If your winter plans just include après-skiing, well, you still want to be properly outfitted for cold weather and hot fondue.
In both cases, you can now dress your person in AspenX clothing and accessories. The new brand comes from Aspen Skiing Company, the operation behind the Aspen Snowmass ski resort and fan-favorite hotels The Little Nell and Limelight. There's a retail store opening in Aspen on December 20, should you be in the neighborhood. Otherwise, you can shop online now.
The website is stocked with ski apparel, gear and accessories, all designed in collaboration with world-class ski pros to ensure that everything is functional and stylish. Technical items include the Ajax pants, jacket and mid-layer, which are modeled after what the ski patrol wears on the mountain—each is insulated, waterproof and breathable.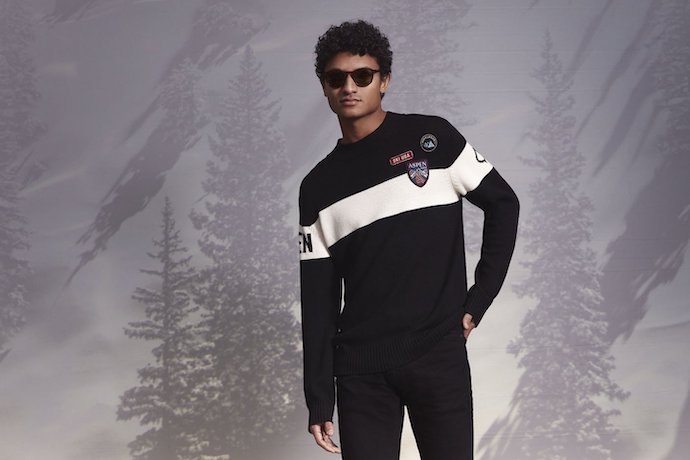 The 1946 Aspen Vest is a good choice for keeping your core warm and your arms free. Other options include a few sweaters that look great when you're off the mountain—say, when you're heading out for a well-deserved dinner after a hard day on the slopes or an easy day sipping drinks by the fire.
The cashmere crewneck is a particularly handsome way to wrap your upper half in luxury, while the 100% Merino wool patch sweater is a great way to say "I come here often" without opening your mouth. The collection also features a few cashmere beanies, trucker hats and even a fanny pack, presumably for storing your flask while on the mountain.
For now, the selection is small but mighty. Soon, more products will drop, including collaborations with brands like Prada and Anon. None of this will make you a better skier.
But damn if you won't look good barreling down the mountain.