E-bikes have had their time in the sun.
Now it's time for MoonBikes to have their time in the... shade, we guess.
Imperfect maxims aside, there's a company called MoonBikes. And while they aren't making vehicles for navigating Earth's only natural satellite, they are making winter-ready electric snow bikes. And that's something.
Born in the French Alps and with its U.S. headquarters in Boulder, Colorado, the company wanted to create a product that increased winter mobility options. Sure, snowmobiles exist, but they're heavy, loud and guzzle gas. MoonBikes are about one third the weight of a typical snowmobile and can be easily transported on a hitch or in a truck bed. At only 28-inches wide, you can even move one through a doorway.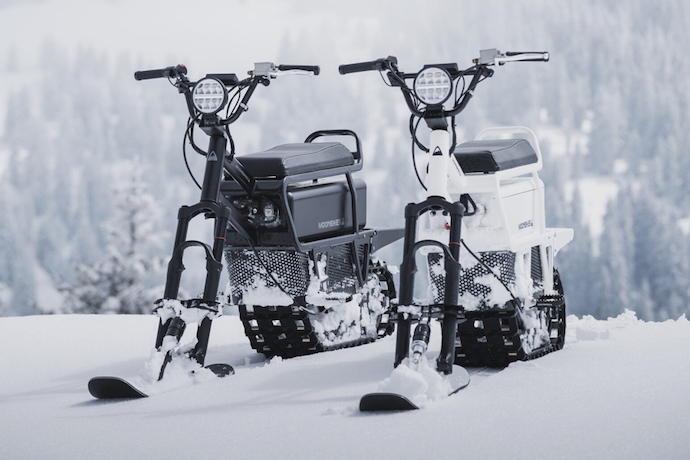 The 192-pound (with battery attached) bikes feature a rugged track in back and a single ski up front. They're silent, reach top speeds of 26 mph, can climb 40% slopes, and transport 264 pounds. The battery lets you ride for about an hour and a half, but you can upgrade to a dual battery configuration to double your ride time. It recharges in a few hours, so you never have to wait long between snowy jaunts.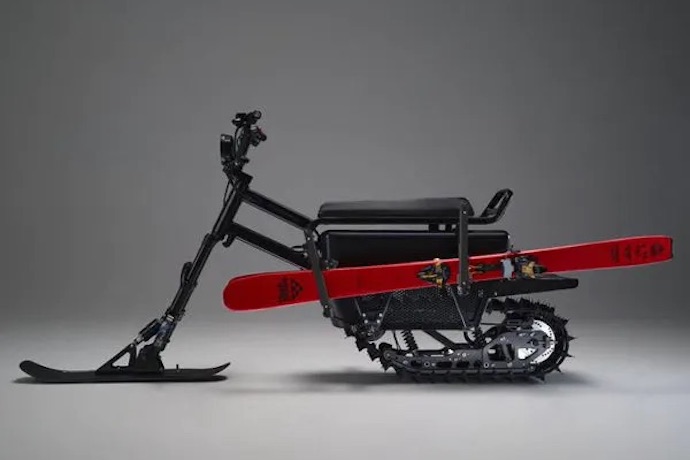 The bike is available in three colors—black, white and red—so that's one more decision you have to make. Black looks damn cool. The white is perfect for blending in with your surroundings, and the red is best for being rescued in an avalanche.
Tough choice.