No one ever says the "Great Indoors."
There's a reason for that.
Getting outside is good for your physical and mental health, with time in nature known to lower anxiety and boost happiness.
Also, that's where they keep the pool bars and s'mores.
So let's commune with nature at The Wilde Resort and Spa, a Sedona getaway that wants to be your new home base when exploring one of this country's finest landscapes.
Here's what you'll find upon arrival.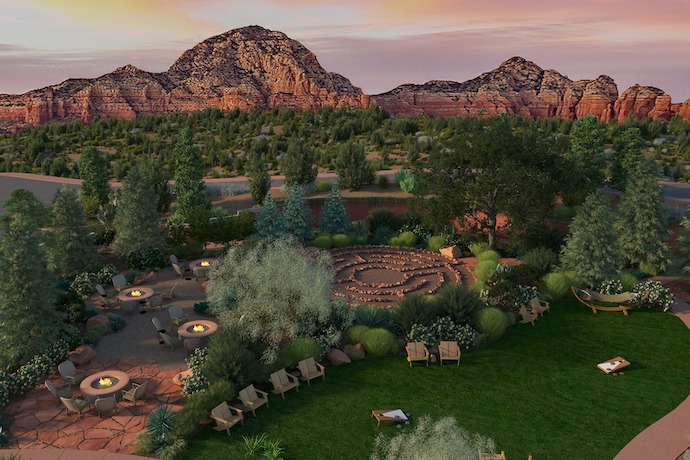 Lush gardens and courtyards will greet you. They're inspired by the rugged Sonoran Desert and its red rock formations, and have unique elements, like a "healing garden" and a labyrinth. (Don't get lost.)
The 105 rooms and suites give you some options. If you're traveling with a close companion, try the king room with vaulted ceilings and a fireplace. If you've got more people in tow, there's a 1,000 square foot suite with two bedrooms, two bathrooms and a covered patio.
The restaurant is called Rascal. It's modeled after the classic, all-day American diner, but with chef-y upgrades, like a market-inspired menu and craft cocktails. And the Wilde Haven Spa offers treatments to work out all your knots and kinks, plus outdoor soaking tubs if you want to sit and stay awhile.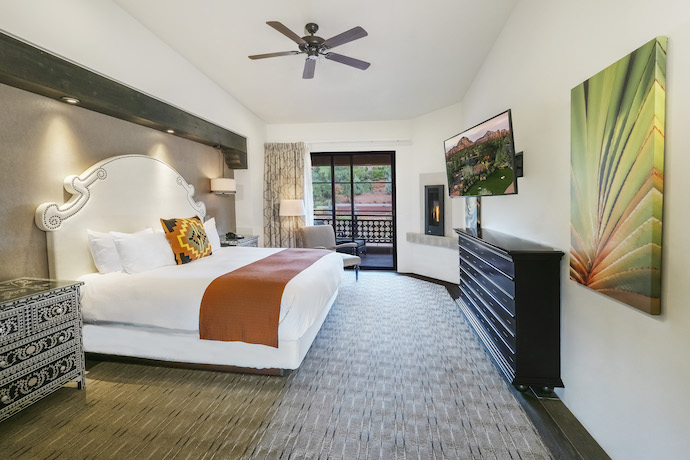 There are plenty of opportunities to get outdoors. The Grove is a large space where you can get cozy around a fire pit, have a drink and take in the views of the surrounding mountains. Don't be surprised if s'mores make an appearance. And the resort hosts on-property activities, like yoga and cocktail classes.
You'll also have easy access to trailheads, including Sugar Loaf and Soldier's Pass, plus other al fresco diversions, like Grand Canyon trips, hiking, mountain biking and riding ATVs.
If all else fails, just park yourself at the pool bar.