Research shows that the average American checks their phone more than 100 times each day.
We checked that stat on our phone.
And you are probably reading this on your phone.
So, they may be onto something. And considering that heavy cell phone use is associated with a whole host of negative outcomes, including sleep disorders and depression, you may want to put down that phone for awhile... maybe once you're done reading this.
But hey, here's some good news. The Foundry Hotel—a boutique property in Asheville, North Carolina, that is nestled among the scenic Blue Ridge Mountains—just launched a "Digital Detox Adventure Package" that's meant to refresh your body and mind. You can book it by calling the hotel directly.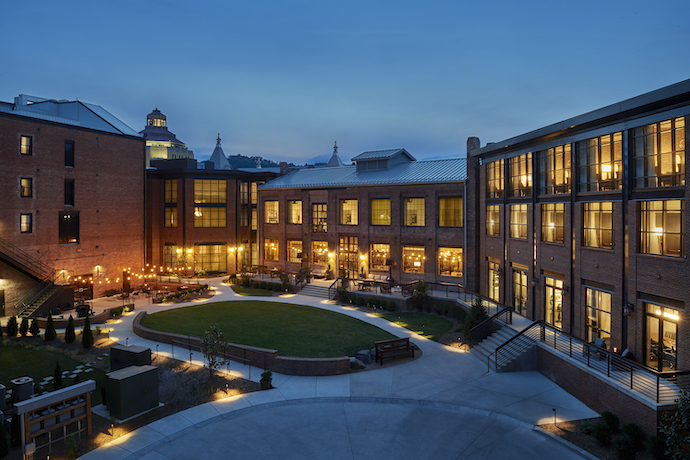 The package was created in partnership with The Arrivals, an outerwear design studio that makes mindful products for mindless activities, and Asheville Wellness Tours, a local network of more than 50 local wellness-industry members. So, you're in good hands. It includes:
Overnight accommodations at The Foundry Hotel.
A private, guided hike at Wild Cat Rock, a stunning route with no cell service.
One of The Arrivals AER classic puffer jackets. It's filled with responsibly sourced down and made with a double-layer fabric that's breathable but still protects you from water and wind. Each jacket also includes a pocket that blocks your cell signal to help you get off the grid even when you're not really off the grid.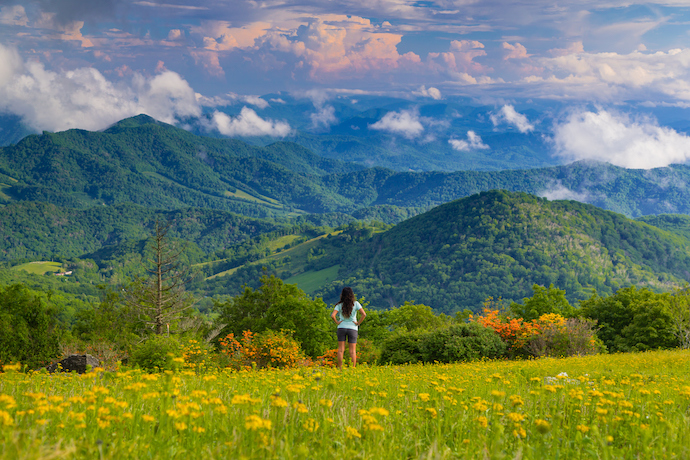 For more detoxing, Asheville Wellness Tours offers hiking yoga tours, guided forest bathing and nature therapy, and there's a North Carolina wine tour. Or just get outside and explore the town on your own. Hit a cycling trail or visit one of the many nearby restaurants and breweries. Eat some modern Appalachian cuisine at your hotel. Or do anything else you want.
Just try not to stare at your phone the whole time, as that would really defeat the purpose of all this.