Justin Timberlake owns a tequila brand, started a record label and is a part-owner of the Memphis Grizzlies basketball team.
He's also been known to sing and dance a little.
But if you want to drink a rooftop cocktail or see an intimate show from a plush banquette, your best bet is to check out his new restaurant, bar and music venue, all located under one roof.
The Twelve Thirty Club occupies an entire city block in Nashville, so it's not one of those unassuming spots you have to know someone to find. And it just opened its doors, so you might as well walk through them to see what all this is about. Until then, here's what you need to know.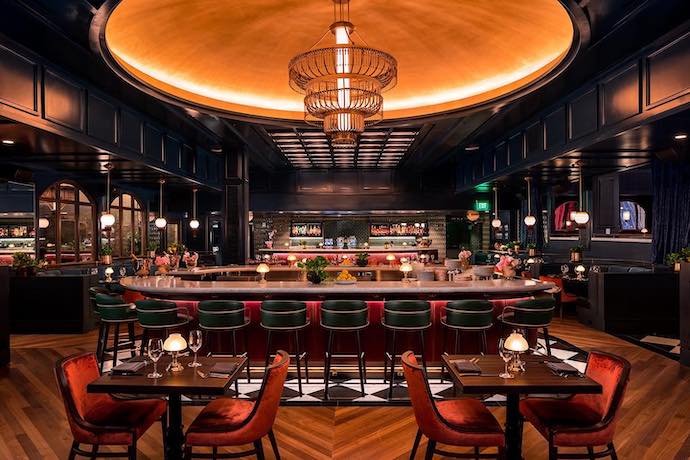 This place is composed of four distinct concepts. The Supper Club is an attractive spot for dinner and a show. Red chairs surround the stage, with horseshoe-shaped tables not far behind. Settle in, listen to some music and order plates like the 42-ounce Wagyu tomahawk ribeye or lobster spaghetti.
Head upstairs to Honorary Member, a 50-person private cocktail lounge. Apply for a membership online, and if you get in, you'll also gain access to private events and priority reservations throughout the venue.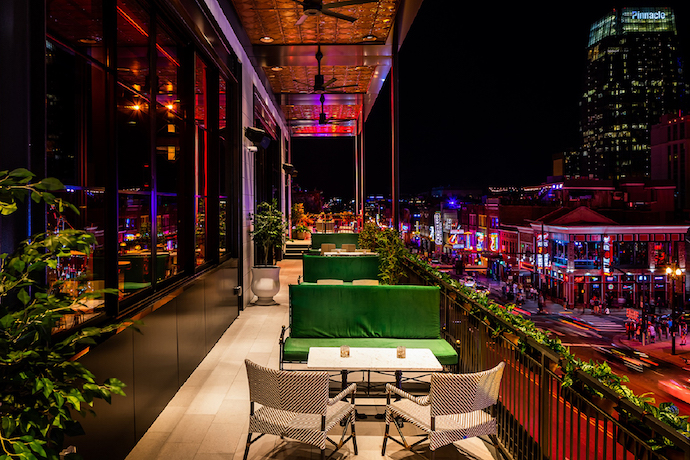 The Rooftop Bar takes you outside with views of Broadway, a handsome bar and a mixture of sun and shade. The cocktail menu includes six frozen drinks, like Frosé, a Piña Colada and the Fifty-Fifty, which sees the aforementioned beverages combined into one.
Honky Tonk is the most rustic venue on the premises. There's another stage, and the menu includes wings, nachos and sandwiches. But it also includes yellowtail sashimi with burnt avocado and lemon jam.
As opposed to the typical honky tonk menu of peanuts and beer.