Travel to Mexico's mezcal-producing region, and you'll find dozens of great distilleries producing top-notch spirits available to sample and purchase.
You can eat, drink, ask questions and tour the facilities, but falling asleep on site is still largely frowned upon.
Which hardly seems fair considering all the mezcal you just consumed.
Today, that changes. Because Mezcal El Silencio has just opened the doors to its new boutique hotel located on the same 16-acre property that houses its distillery. Dubbed Casa Silencio, the six-room retreat is now taking reservations.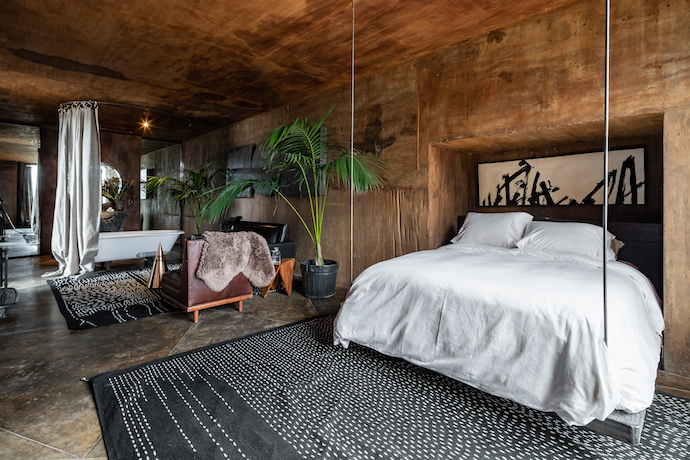 The eco-friendly hotel utilizes rustic, modern decor throughout the guest rooms and common spaces. The design incorporates natural materials such as steel, wood and stone, plus wood-burning fireplaces, and it showcases textiles created by local artisans. Rooms vary in size and layout, with some spanning two floors and featuring living rooms. Echoing the distillery's minimalist aesthetic, spa-like bathrooms have walk-in showers and monolith stone sinks.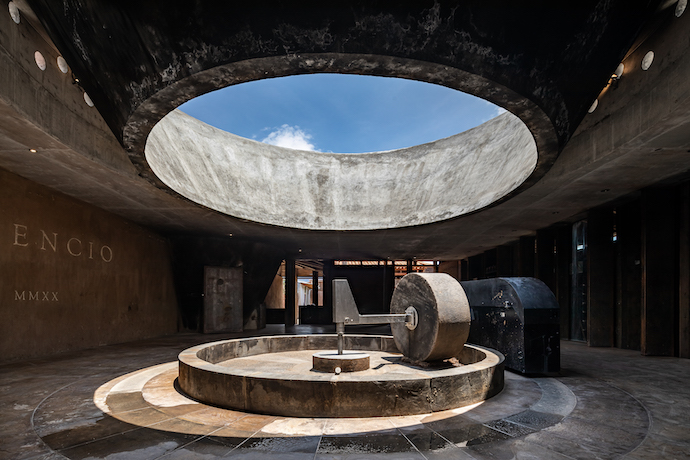 While there, you might as well learn the mezcal trade. Fortunately, they offer hands-on experiences, so you can chop piñas (the heart of the agave plant) and toss them into above-ground ovens alongside actual mezcaleros.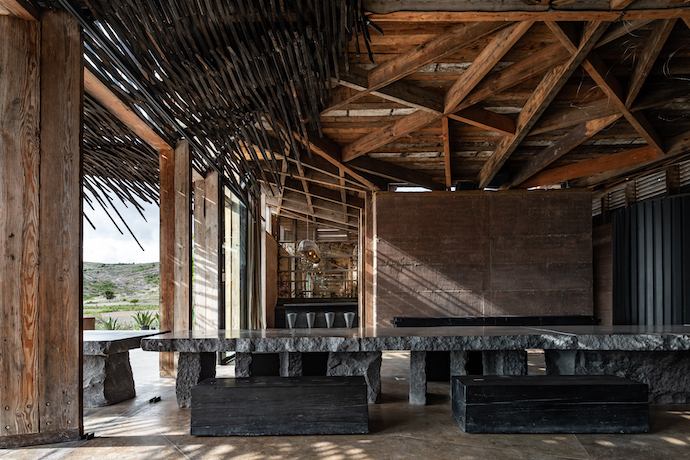 All that work is bound to make you hungry, but the restaurant, led by Executive Chef Daniel Robles Sumano, will see to it that you don't stay that way. The indoor-outdoor dining area is anchored by a 53-foot-long communal table made of a single 17-ton slab of hand-cut basalt. The table, which seats up to 45 people, extends from the center of the dining room to the exterior patio, and it's where you'll gaze upon and then eat multi-course meals.
Your stay includes three meals per day, plus private tours, mezcal tastings and drinks at the cocktail bar.
So, it really helps if you like mezcal.