It was a brief blip on an unforgettable trip.
But for a second there, you actually forgot about the wine.
It happened sometime between your snooze by the waterfall, dipping your sourdough into candle wax, and that eloquent toast you made with a snifter of bourbon to the cows above your head.
These things tend to happen at Zaca Creek, a beautiful refuge for food and drink lovers spread across a landmark property in Buellton, California, in close reach of all the wineries, ranchland, hikes, and overly aggressive ostriches you come to Santa Barbara Wine Country for.
Dare we say it is the ultimate escape in the Santa Ynez Valley? We dare. Because it's hard not to be charmed by this picturesque family of suites with one dynamite restaurant set along the cow-dappled, live oak-shaded hills that will be perfect for your group getaways and one-on-one rendezvous.
While we look up the plural of rendezvous, here's what you have to look forward to here: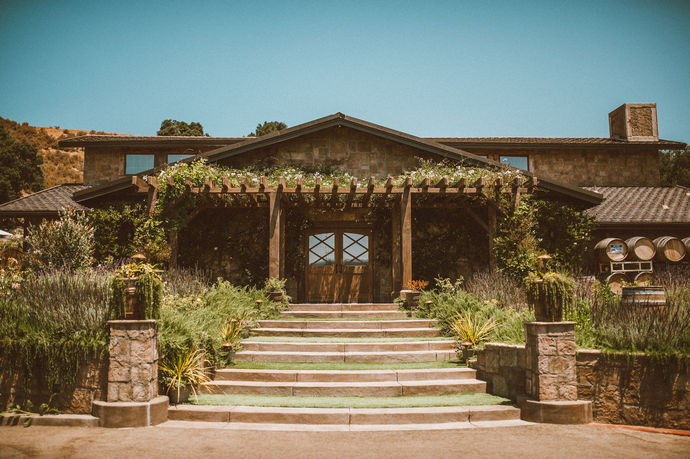 The Tavern at Zaca Creek: That's the innovative California brasserie with a James Beard House alum in the kitchen, a 23-page-strong list of rare spirits, and beef tallow candles on each table for dipping your house-baked bread into as they melt. It happens to be Bourbon Heritage Month here, too. Apparently, we're not the only one who observe that.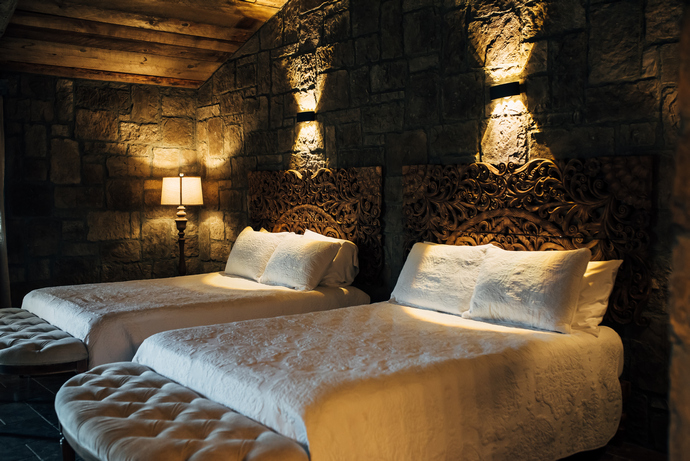 The Inn at Zaca Creek: These are the six boutique suites you'll be staying among. Each one is more beautiful than the next, with hand-troweled brick walls, hand-carved alder doors, rich stone and woodwork, rainfall showers and soaker tubs. Bonus: they're just a few stumbles away from the Tavern.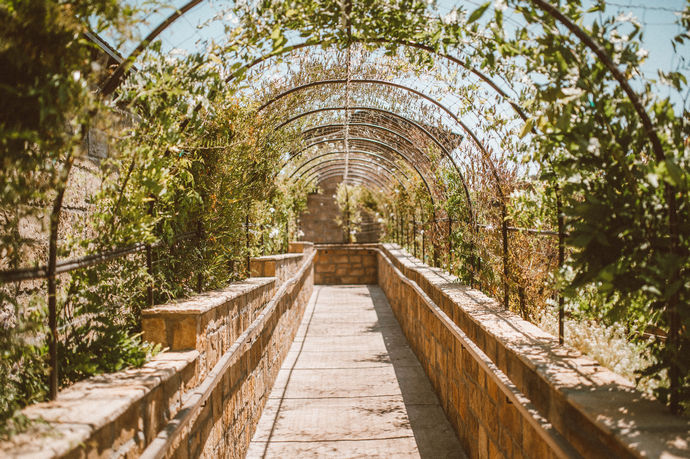 The Subterranean Wine Cellar: Go ahead and rent this out. That way, you and your guest(s) can enjoy an underground dinner party with vertical tastings of the region's most sought-after vintages in total privacy. Keeping out that random guy at every tasting room who wants to talk soil varieties.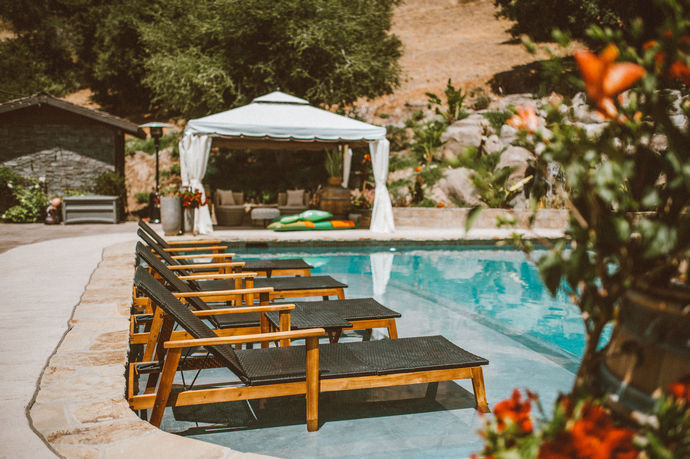 The Falls: There's also a bio-lagoon accessible only to guests. Which is great, given your general distaste for sharing waterfall-strapped pools and cabanas with strangers.
In addition, Zaca Creek offers getaway packages in which they'll book your party a private jet, rooms, and work with you on a custom itinerary of local excursions and decadent, multi-course feasts.
And the plural of rendezvous?

Turns out to be rendezvous.