There are many reasons to go to Austin.
Music and film festivals, Formula 1 races, tacos...
Or, perhaps like the rest of the country, you recently moved there.
Regardless, you may require a place to stay. Somewhere that's part hotel, part social club, and ideally has a rooftop pool.
Soho House Austin checks all those boxes. It's now open just south of Downtown, so you're well-situated for all the city has to offer. Though you may not feel compelled to step outside.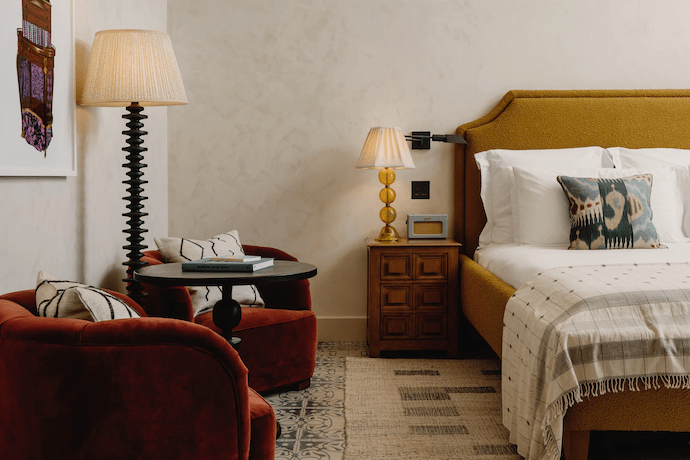 Because the Austin house features 46 rooms, a rooftop pool, a theater with velvet armchairs, and a restaurant and bar. Those rooms range from a comfortable 300 square feet to massive suites with private balconies.
The property's large terrance looks out over Music Lane and merges vintage furniture, earth tones and lush greenery for a Southwestern vibe. And the rooftop pool has skyline views. Wherever you settle in, there's plenty of space to work, congregate and relax.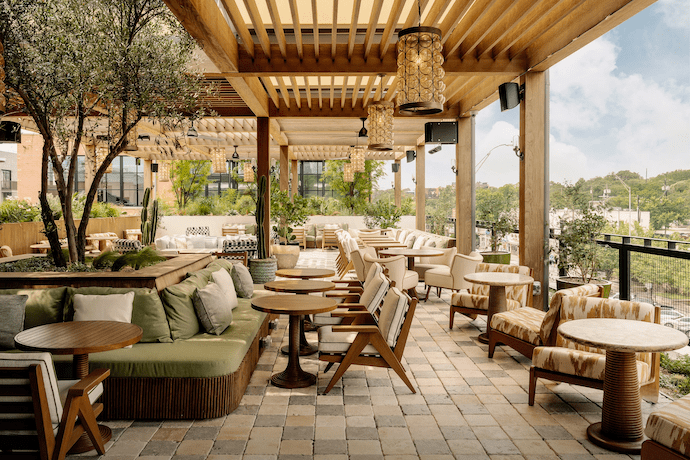 Austin is part of the club's international network. Founded in 1995 in London, Soho House was meant to be a place where creative professionals could congregate. That still holds true today, and membership grants you access to houses around the world, from New York and Los Angeles to Berlin and Hong Kong.
If you need a hotel, this can be it. If you don't need to stay the night, but you want to pop in for dinner or drinks, pop on in. Or head up to the roof for a poolside cabana, and order a cocktail while you make use of the Wi-Fi.
Authentic Zoom backgrounds are always the best.