The microwave is the kitchen's most controversial gadget.
It makes quick work of reheating leftovers and popping popcorn. It can also be used to steam vegetables, poach eggs, revive bread and cook a host of other foods.
But it's had a tough time shaking off its association with frozen dinners. This could help.

Anyday is a new cookware line specifically designed to create better meals entirely in the microwave. Founded by Steph Chen and backed by Momofuku founder and "Ugly Delicious" creator David Chang, the new company wants to save you time in the kitchen and help you make great food.
There are four glass dishes to choose from in different sizes and depths, each with an airtight lid and steam vent. The dishes look better than your typical options, and though they were designed for the microwave, they can also be used to serve and store food.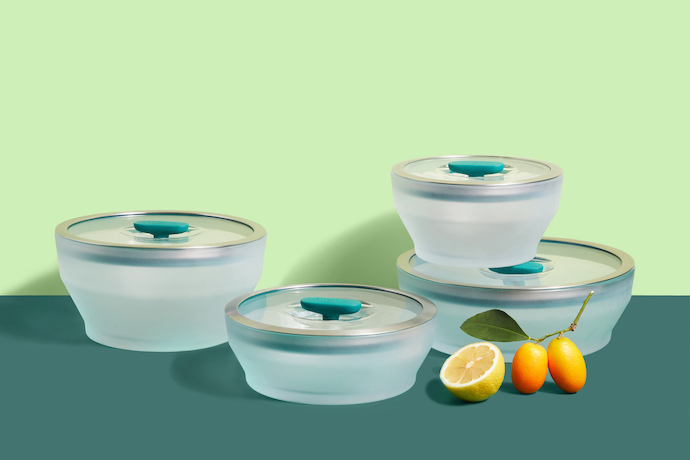 Beyond just selling its wares, the company wants to change the narrative around microwaves. Contrary to popular belief, studies have shown that microwave cooking keeps more vitamins and minerals intact than almost any other cooking method. And those radiation waves: They're not the kind that harm you.
Chang is a longtime microwave advocate, using the device to fry eggs, cook vegetables and make stews. He bonded with Chen—who works as the chief of staff at Meyer Corporation, her family's cookware business, and also spent time in the kitchen at Chez Panisse—over their mutual affinity for microwaves. Hence, here we are today.
All Anyday products come with a microwave cooking guide that includes a comprehensive directory of cook times for various vegetables, grains, meat, fish, seafood and more. So, you don't have to go it alone. And the website features an expansive collection of recipes, which can help inspire your next dinner. Recipes like this Chicken and Rice dish.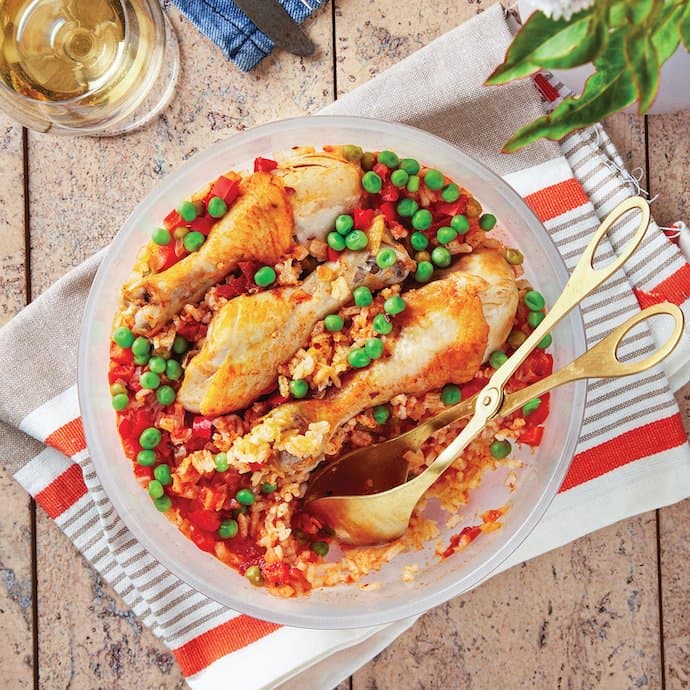 Chicken and Rice
Recipe provided by Anyday. Serves two. Cooking time based on a 1,000-watt microwave; adjust cooking times as needed.
Ingredients
1/4 (50g) medium onion, diced small
1 clove garlic, chopped
1/4 (30g) red bell pepper, diced small
1 cup (190g) rice
1/2 cup (120g) marinara sauce
1 1/2 cups (360ml) water
1/3 cup (40g) frozen or fresh peas
1/2 teaspoon chili flakes
4 chicken drumsticks
Salt, to taste
Black pepper, to taste
Instructions
1. Add all ingredients except the chicken into the Large Deep Anyday dish and mix to combine. Season the drumsticks with salt and pepper and arrange over the rice. Cover with the lid (knob lifted).
2. Cook in the microwave for 21 minutes, or until the chicken is cooked through and the rice is fully hydrated.
3. Let the dish cool for 2 minutes with the lid still on. Serve and enjoy.