After a year-long delay, the 2020 Olympics are finally here.
As the athletes prep for the biggest events of their lives, you will be doing the same, just with smaller stakes: what to wear.
Draping yourself in your country's flag is always a bold choice, but should you require attire that includes a collar or somewhere to put your legs, you're in luck.
Because here comes the Rowing Blazers International Collection. Inspired by sports, travel, and founder Jack Carlson's time as a member of the U.S. National Rowing Team, the just-launched ensemble is stocked with items for athletes and fans alike.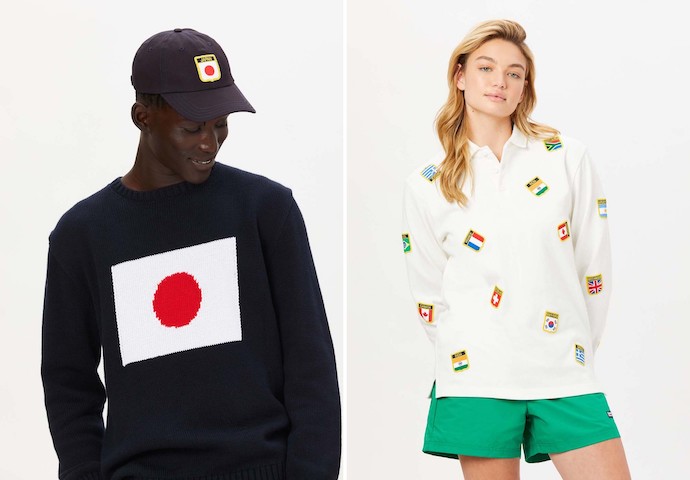 Rowing Blazers walks the line between American prep and irreverence, and this collection hits the same mark. Styles include '90s-era nylon running shorts that double as swim trunks, hats available in a rainbow of neon colors, and tourist-inspired tees featuring takes on classic "Do Not Disturb" signs pulled straight from Carlson's own collection.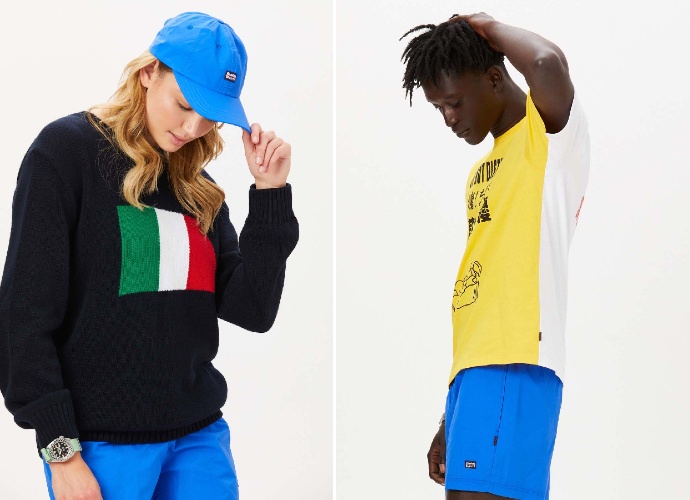 If it's flag sweaters you want, you'll find more than a dozen options flying the banners of countries from Argentina to Japan to South Africa. Plus a white rugby shirt adorned in dozens of mini flags, perfect should you be unwilling to commit your allegiance to one nation.
Put on your favorite gear, settle in to watch the Games, and know that if medals were given out for best-dressed, you'd be sure to take home some hardware.
But you'll settle for an approving nod from your friends.