Flying is never great, but right now it feels especially rough.
Airports are packed again, and a recent spate of delayed and canceled flights has foiled travel plans across the country.
It's all enough to make you get your pilot's license and fly your own damn self around. Or maybe it's enough to make you cash in your 401K and begin flying private. But it's definitely enough to pique your interest in this luxurious new lounge at LAX.
Opening July 30 and located in a private terminal far away from the crowds, the Salon at PS LAX is the best way to kill time at an airport. And with LAX serving more than 80 million passengers in typical travel years, there's a good chance you'll be making your way through the international hub. So you might as well do so in style.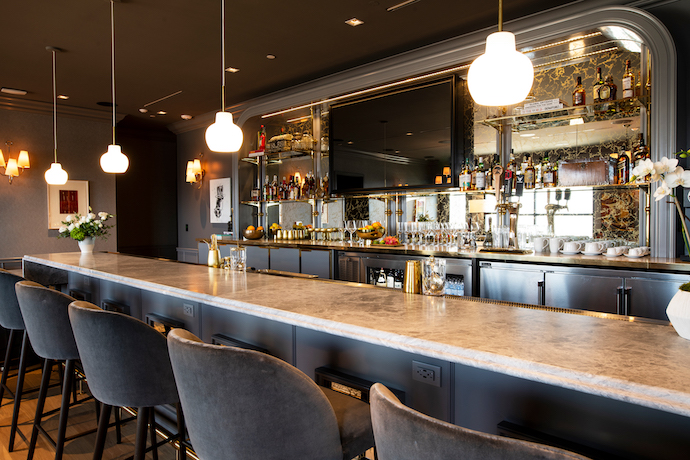 The Salon is like a comfortable living room, complete with custom and vintage furniture selected by LA designer Cliff Fong, local artwork and an impressive collection of coffee table books. An outdoor garden is stocked with lounge furniture and water features, letting you get some fresh air and sunshine in the most unexpected of places.
The restaurant and bar is no afterthought. It's run by the h.wood Group and features a menu of California and Mediterranean offerings, plus beer, wine, craft cocktails and coffee service. The food and drinks are included with each lounge stay.
Outside the Salon, additional amenities to take advantage of at PS LAX include 12 private suites, showers and spa services. There's a car that will chauffeur you to and from your aircraft. And because this is all located in its own terminal, you can make use of the expedited TSA screenings and customs and immigration services, so you spend less time in annoying lines and more time in comfortable chairs with a drink in hand.
Ensconcing yourself in such fine surroundings won't help your flight leave on time. But it will help you not care so much.