Some people vacation to soak up as much of the world as they can, scheduling a non-stop tour of important sites and local go-tos.
Others go exploring, finding adventures in nature at every turn.
Then there are those who vacation to get away from it all, parking themselves on the beach or another remote destination and only looking up to request a refill.
All options: great. If you get the chance to break away from the daily grind, take it. And take us with you. But there is another possibility. One that arms you with the tools required to actively recharge your mind and body.
Recal is a new travel company specializing in mindful adventure travel. They offer guided trips through some of the country's most scenic locales, with options spanning three to eight days, depending on itinerary. You can browse and book trips online now.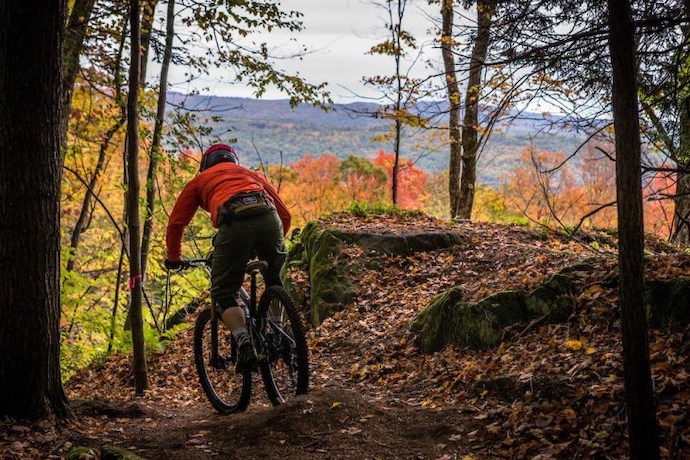 Recal (short for "recalibrate") was founded to provide access to amazing outdoor journeys across the country, while also helping to reduce the high levels of stress in our lives, overcome burnout, and fight fatigue. That's probably something we could all use these days. The trips combine outdoor adventure with mindful practices and experiences, so you can enjoy some well-deserved time off that's a bit more productive than your average beach vacation. (But, by all means, you should still take that beach vacation.)
Upcoming trips include biking and whitewater rafting through the Berkshire Mountains in Western Massachusetts. There's a rafting trip down the San Juan River that winds through Utah's Navajo region, and a kayak trip that island hops along the Florida coast. Each excursion is curated by local outfitters, and meals are provided, so you'll be well-prepared for the journey.
All that moving around is complemented by mindfulness elements like guided meditation, yoga practice and deep breathing exercises to help recalibrate your mind and body before your trip comes to an end.
Once back at home or in the office, you'll have an arsenal of new skills to apply to your daily life, like the ability to focus and center yourself before a big meeting.
If all else fails, showing everyone your vacation photos is a great stall tactic.