After all these years, beer and grilling are still one of the world's great duos.
Usually that means drinking beer while you grill. Or serving your guests barbecued meats with a nearby cooler stocked full of ice-cold bottles. Such practices will never go out of style.
But today, we're adding beer directly to those meats via a new collection of six beer-infused seasonings.
This synergistic collaboration comes from Spiceology and Colorado-based New Belgium Brewing. Each seasoning is infused with the flavor of a different New Belgium beer and can be used as a rub or marinade for meat, fish and veggies. Drink the associated beer with the beer-seasoned food to level-up your good times.
The spices are available individually or as a six-pack. This is what you're working with.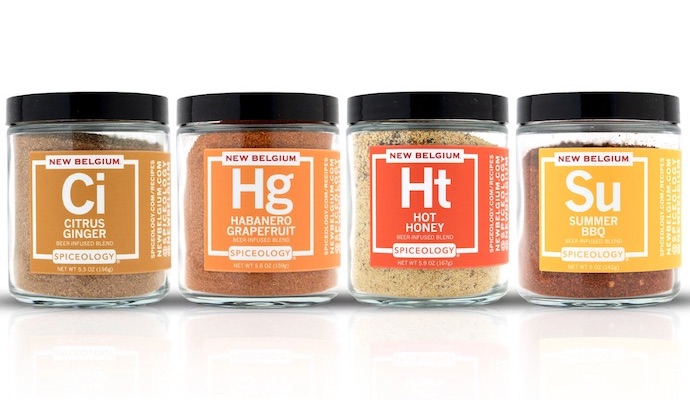 Citrus Ginger
With notes of juniper berry, orange peel, rose petals, ginger, hibiscus and apricot, this botanical-forward blend is infused with the flavor of New Belgium Brewing's Voodoo Ranger Juicy Haze IPA.

Habanero Grapefruit
This spicy-citrus blend has warm notes of cinnamon and cardamom. It's sweet, spicy and complex, featuring notes of Voodoo Ranger IPA.
Hot Honey
A sweet and floral blend with notes of vanilla and pepper, plus the flavors of New Belgium's Honey Orange Tripel.
Moroccan Tagine
Infused with Dominga Mimosa Sour, this aromatic blend is reminiscent of Ras el Hanout, with high citrus notes and warm spices.
Summer BBQ
Infused with Fat Tire beer, this blend offers a tasty balance of onion, brown sugar, garlic and celery salt with mild heat.
Sweet and Sour
Infused with New Belgium's Sour IPA, this rub includes honey, peach and lemongrass for a blend of Asian-inspired flavors.