Hello. Happy Bastille Day.
We wanted to get you a baguette or beret or some Bordeaux or something else that's overly general yet identifiably French.
Instead, we settled on the Airelles Château de Versailles, an opulent new hotel located on the grounds of the Palace of Versailles. It's your best opportunity yet to live like French royalty.
And nothing bad ever happened to them.
The hotel is housed inside Le Grand Contrôle, a building dating back to 1681 that's set within the palace gates. It once played host to Europe's political and cultural elite, from ambassadors and artists to musicians, writers and scientists of the Enlightenment. Now, it's been updated to feature 14 rooms, complete with period-specific furnishings, including four-post beds, ornate chandeliers and paintings housed in gilded frames.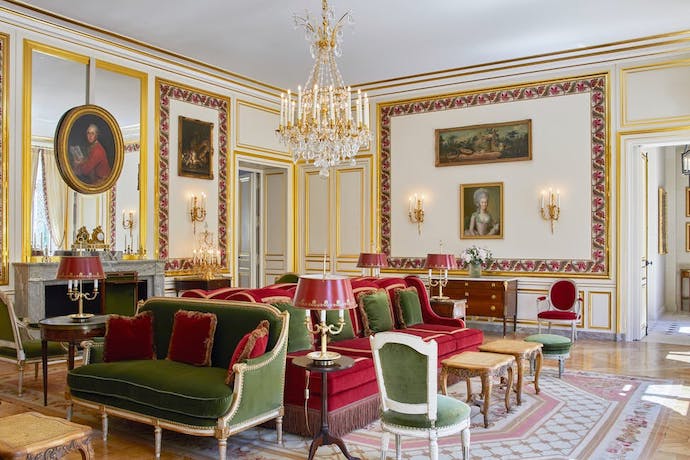 The on-site restaurant is helmed by Alain Ducasse, so your meals are in good hands. Breakfast and afternoon tea are both baked into the price of the room. Dinners are inspired by royal feasts, in which waves of servers parade forth with dishes in an orchestrated effort, bestowing the dining room with soups and starters, followed by roasts, salads and dessert.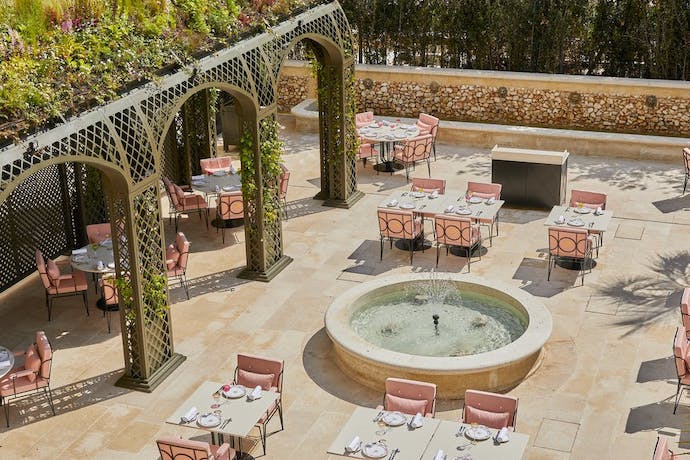 The spa has multiple areas, including a sauna, hammam, and a pool lined with statues and hand-painted frescos. Massages and other treatments are available to put a stamp on your relaxation.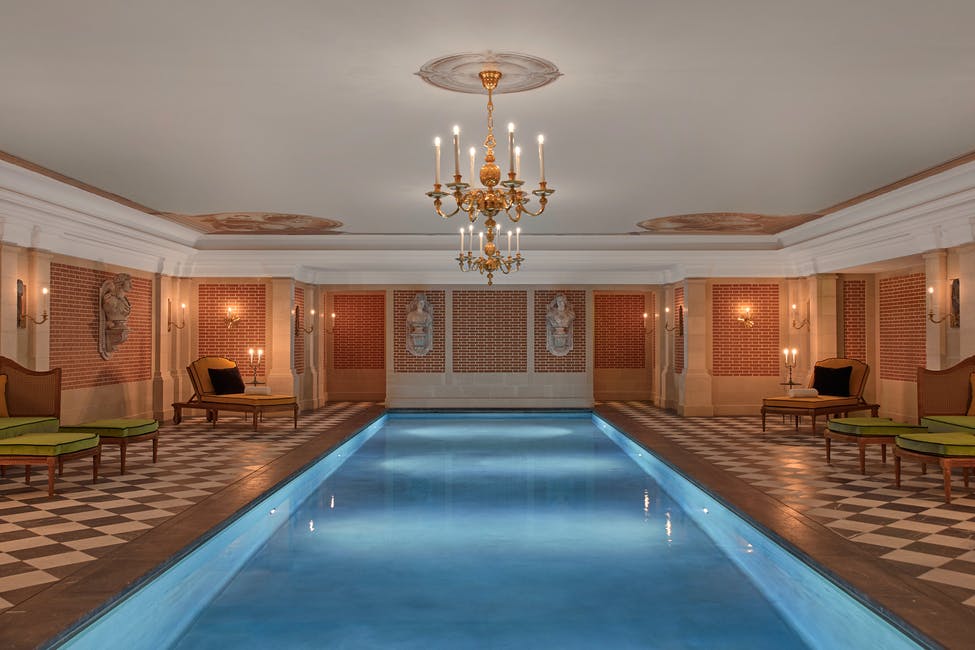 Staying at the hotel grants you access to the palace's 2,000 acres of gardens and after-hours tours of some iconic favorites, like the Hall of Mirrors and the Estate of Marie-Antoinette.
Should you desire something during your stay, every guest is assigned a dedicated butler. So, don't hesitate to ask for assistance—say, if you forgot your toothbrush or need your jacket pressed.
Or if an angry mob is forming outside your window.