The year: 1996.
The movie: "Happy Gilmore."
The general aesthetic: retro streetwear meets country club.
And now, New York-based shop Extra Butter is commemorating the 25th anniversary of "Happy Gilmore" with a new collection. The selection of on- and off-course attire and gear was made in collaboration with adidas, all inspired by the cult classic movie and its main characters: Happy, Shooter McGavin and Chubbs.
"25 years ago, a fictional character named Happy Gilmore broke the mold on what it meant to be a golfer, and we wanted to celebrate that with a unique collaboration and collection," says Extra Butter co-founder and CEO, Ankur Amin. He mentioned that golf is growing exponentially amongst every demographic, which means golf today is more diverse than ever before. "Golf is getting younger and breaking away from its 'dad's game' reputation as youth culture starts to embrace the sport."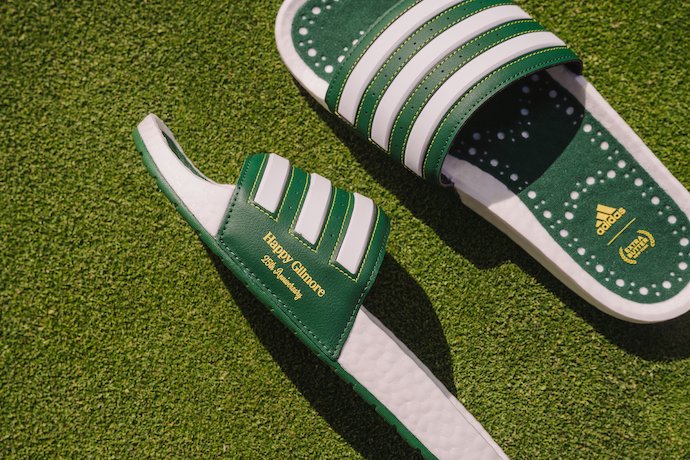 For you, that means a comfy capsule inspired by Happy Gilmore's character, which you can wear on the links or at the bar. We're talking graphic tees, cozy pants and green-and-white slides. There's also a cooler bag that holds a six-pack, which will come in handy.
The Shooter-inspired gold bomber jacket goes nicely with also-gold Ultra Boost shoes featuring a striped cage that holds three tees. Don those with a cap and visor sporting the shooter hand signal.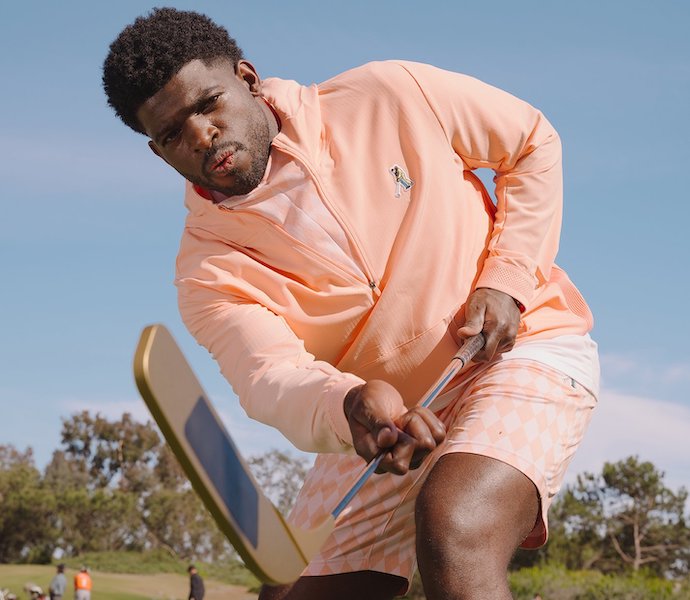 Chubbs' capsule brings some lightweight, stretchy performance gear to the mix, with polos, pleated pants, shorts and a tech anorak, all awash in pastels and argyle.
Adding to the mix are leather Asher golf gloves and Vice golf balls, plus a Seamus golf bag and head covers.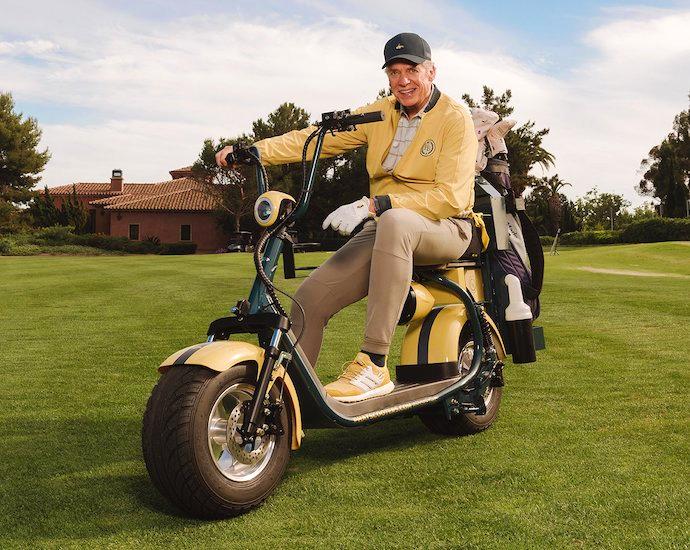 Should you really want to take it up a notch, Phat Scooters made two links-ready custom electric golf scooters built with a bag rack, cooler compartment and subwoofer. So, this collab has everything you need—and some things you don't—for your next round.
Remember to replace your divots. And try not to do donuts on the green.