Hardscoop launched four years ago in Charleston, South Carolina.
Beginning with a very unofficial poll, they determined the two things that make people the happiest: ice cream and wine. So they turned that dynamic duo into a business, wherein they infuse ice cream and sorbet with alcohol.
It's a good business, but one that only benefitted those who live nearby.
Now, the happiness is extending well beyond the Carolinas, because Hardscoop just launched national shipping. That means you can partake in boozy cold treats without boarding a plane or even leaving your house.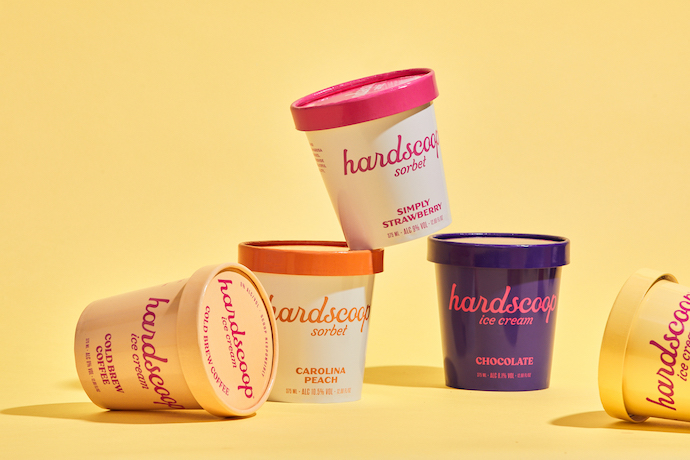 The ingredients are simple. They puree real fruit from local farms and source most of the products locally, including milk, sea salt and coffee beans. That results in flavors like Chocolate, Cold Brew Coffee, Sea Salt Caramel, Butterscotch Rum, Carolina Peach, Madagascar Vanilla and Simply Strawberry. The wine base packs a punch, dialing up each flavor to 8-10% ABV.
If all this is making you hungry, you can go on the website and place your order. They offer two-day shipping nationwide, so it won't take long before you're diving spoon-first into a pint of alcohol-laced ice cream.
The best part: when someone asks if you've been drinking, you can finally say "no" without lying.