As the world keeps opening back up, more people are revisiting their favorite restaurants or checking out newly opened spots.
It's a good way to infuse some normalcy into your life.
But, after a year of staying home and ordering takeout and delivery, it can be difficult to lift yourself out of that you-shaped imprint in the couch.
Fortunately, delivery options abound, and more keep popping up thanks to enterprising delivery-only restaurants and national ghost kitchens.
Add Kumi to that list. The new concept features a menu of shareable Japanese-style street food, and beginning today, it's available for delivery in Los Angeles, Costa Mesa, Oakland and Chicago. Additional cities will hit the roster throughout the summer, including Seattle, NYC, San Francisco, San Diego and Miami.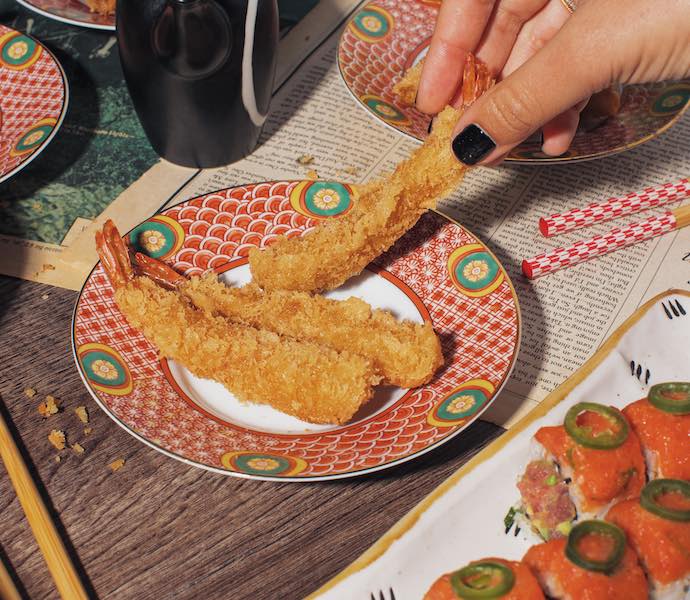 Kumi comes from C3, the same group behind go-to restaurants like Katsuya, Krispy Rice, Umami Burger and Sam's Crispy Chicken. You can place orders through their app, CITIZENS GO, which is available for iOS and Android, or via major delivery platforms, including Postmates, UberEats, Doordash and GrubHub.
Drawing inspiration from Japanese izakayas and LA's robust takeout scene, the menu is stacked with satisfying hand-helds, including nori tacos, maki rolls, hand rolls and seared onigiri—rice balls filled with fish or truffle avocado. Chirashi bowls see rice topped with sashimi and accoutrements. And Bento box combos are available for anyone who wants to fill their plate with a mix-and-match assortment of items, like seven different tacos or a tuna-focused sampler. You can complete your meal with sides like miso soup, seaweed salad and edamame.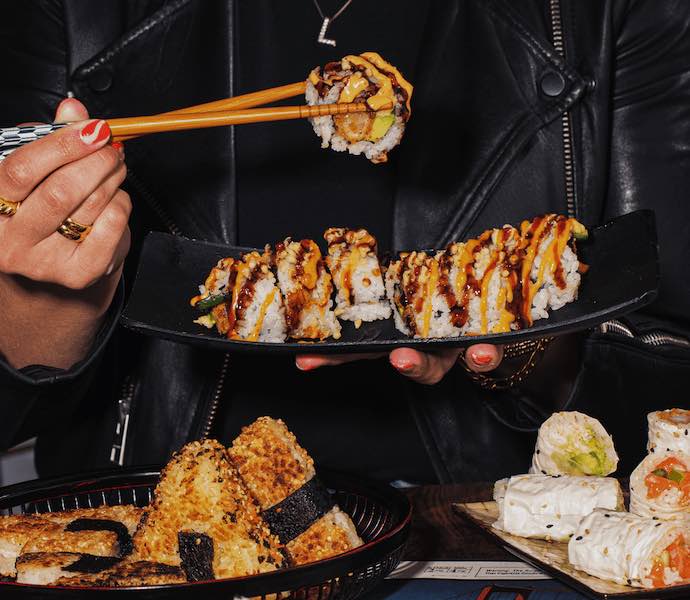 In the event you're eating with friends who don't like fish, you could consider finding new friends. But the easier choice is to use that same app to order from multiple concepts. You can add items from Umami Burger, Krispy Rice and Sam's Crispy Chicken to your cart, provided they're available in your area, and the different dishes will all show up together with no extra fees.
That means you can eat a sushi appetizer before moving onto a cheeseburger topped with a fried egg and bacon. Or have some sushi rolls alongside a hot chicken sandwich. Or eat whatever you want while your friends eat whatever they want.
With nary a compromise required.